Cardi B and Offset have come under major criticism by the People for the Ethical Treatment of Animals (PETA) after the rapper's husband gifted her several Birkin bags.
The animal rights group targeted Cardi B and Offset in a statement released on Saturday, calling them out for the animal skin bags.
"Instead of using his wealth and influence for good, Offset chose to funnel hundreds of thousands of dollars into a gruesome, violent industry that electroshocks crocodiles," the statement reads. "PETA reminds everyone that people who still spend their money on a closet full of dead animals' body parts either are clueless or simply don't care."
It seems that Cardi B, however, says she prefers to own Hermes Birkin bags rather than other types of gifts, such as property, because of the challenges that come with owning property.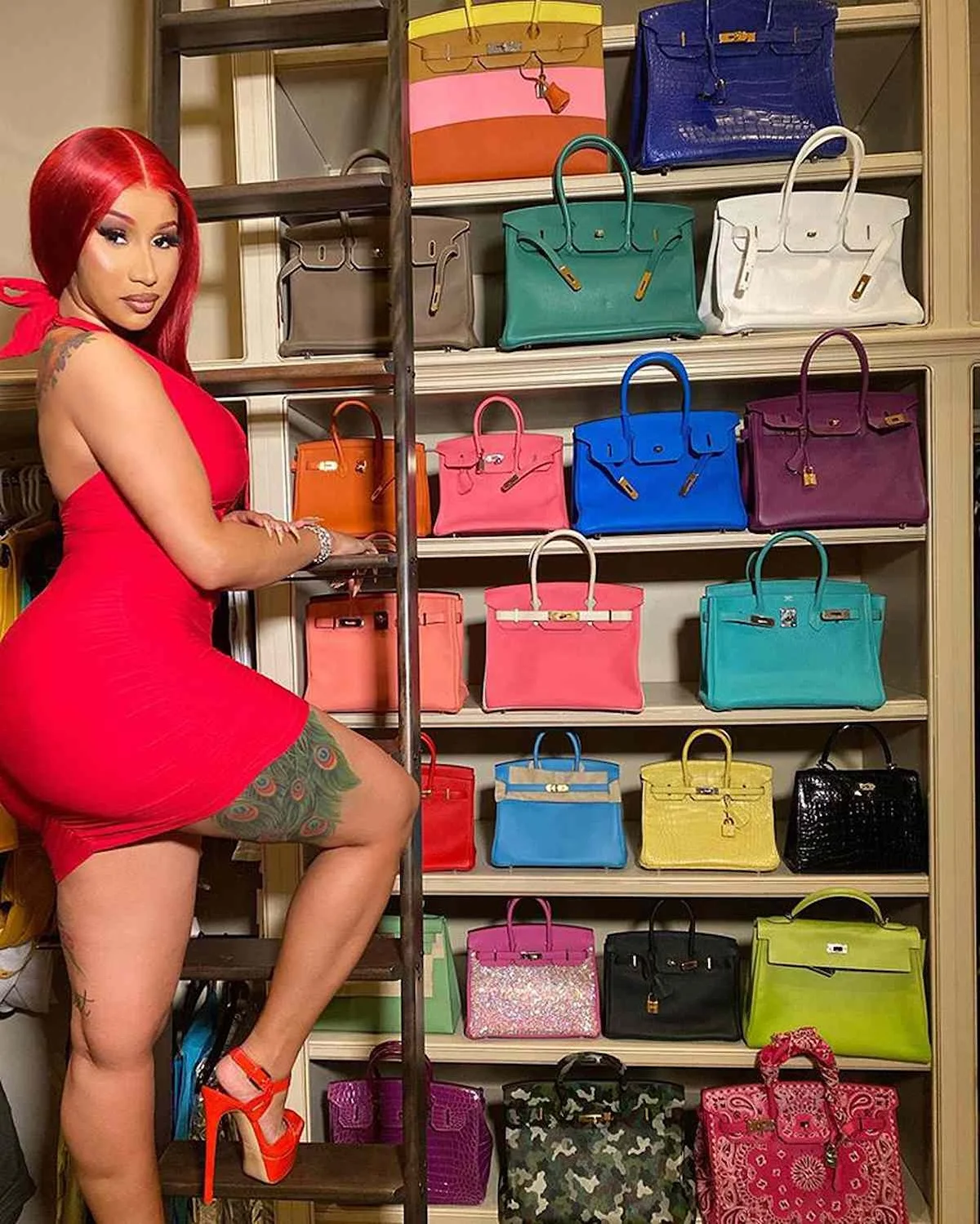 "We have tenants that haven't even paid rent for like nine months. Nine months and sometimes we be so busy and our house managers be so busy they be like you know what, don't even f**king take them to court. We be so f**king tired like we don't even have time for that cause we just be doing so much sh*t," the rapper said on an Instagram live.
Cardi also spoke about an investment property Offset bought for her in the Dominican Republic for her birthday in 2021.
However, the rapper shared that she and her husband were stressed from managing properties in the DR and United States.
"People just be like 'get property get property'…please babe, ugh, let's not even talk about the Dominican Republic Airbnb that this n**ga bought me. Always something! Please, I don't want property that's a gift. And we planning to buy property and we debating, we tired of renting in LA but we like do we want to buy a house in LA or something in Miami?" she asked.
The rapper added, "Right now one of the biggest things that's stressing us out is our properties, whether it's home properties or investment properties. No, I love me a good f**king Birkin."
Offset and Cardi B have always given each other expensive birthday gifts. Among the gifts he has given her in the past include a Bentley truck, Rolls-Royce, Lamborghini, and several expensive jewelry. Offset recently revealed that he has so far spent $10 million on his wife alone.