Dancehall artiste Topmann is mourning the loss of his father, who was killed in a St. James bus crash on Thursday.
The artiste, whose real name is Jamario Hines, is well known for his songs like "Choppa Lifestyle" and has made a name for himself as among the new crop of dancehall artists. News reports are that the artiste's father, 50-year-old Dillion Hines, known professionally as Iyah Syte, was killed during a devastating tragedy in which a bus plunged into a ravine while traveling along the Long Hill main road.
An investigation has been launched into the accident to determine what caused it. According to eyewitness reports, the bus ran off the Long Hill Road and fell down almost 500 feet into the busy ravine. Photos online show the Toyota Hiace bus painted in yellow and green with the front and back busted. Persons who appear injured are seen sitting while emergency workers rescue others.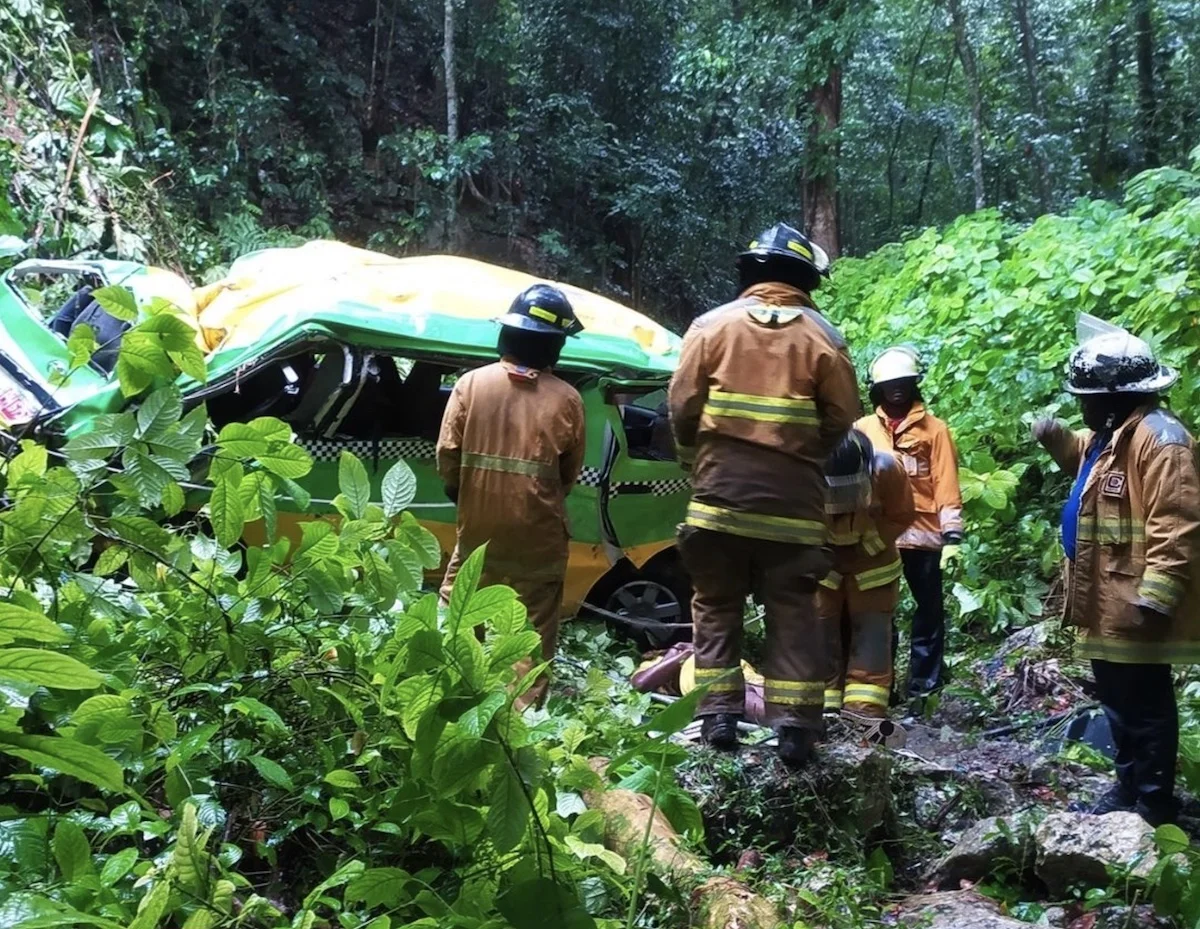 Among the victims injured were several schoolchildren as well as local residents. Hines is said to have been found unresponsive as passers-by rendered assistance. The bus was carrying seven (7) people at the time, and it's unclear their condition at the moment. Several of the children are reportedly hospitalized, according to local news reports.
On Friday morning, Topman posted several messages mourning the loss of his father as he shared he was feeling immense pain and his heart was broken.
"Pain…Pain dawggg.. Mi biggest inspiration and motivation…daddy," the artiste wrote with several heartbroken emojis.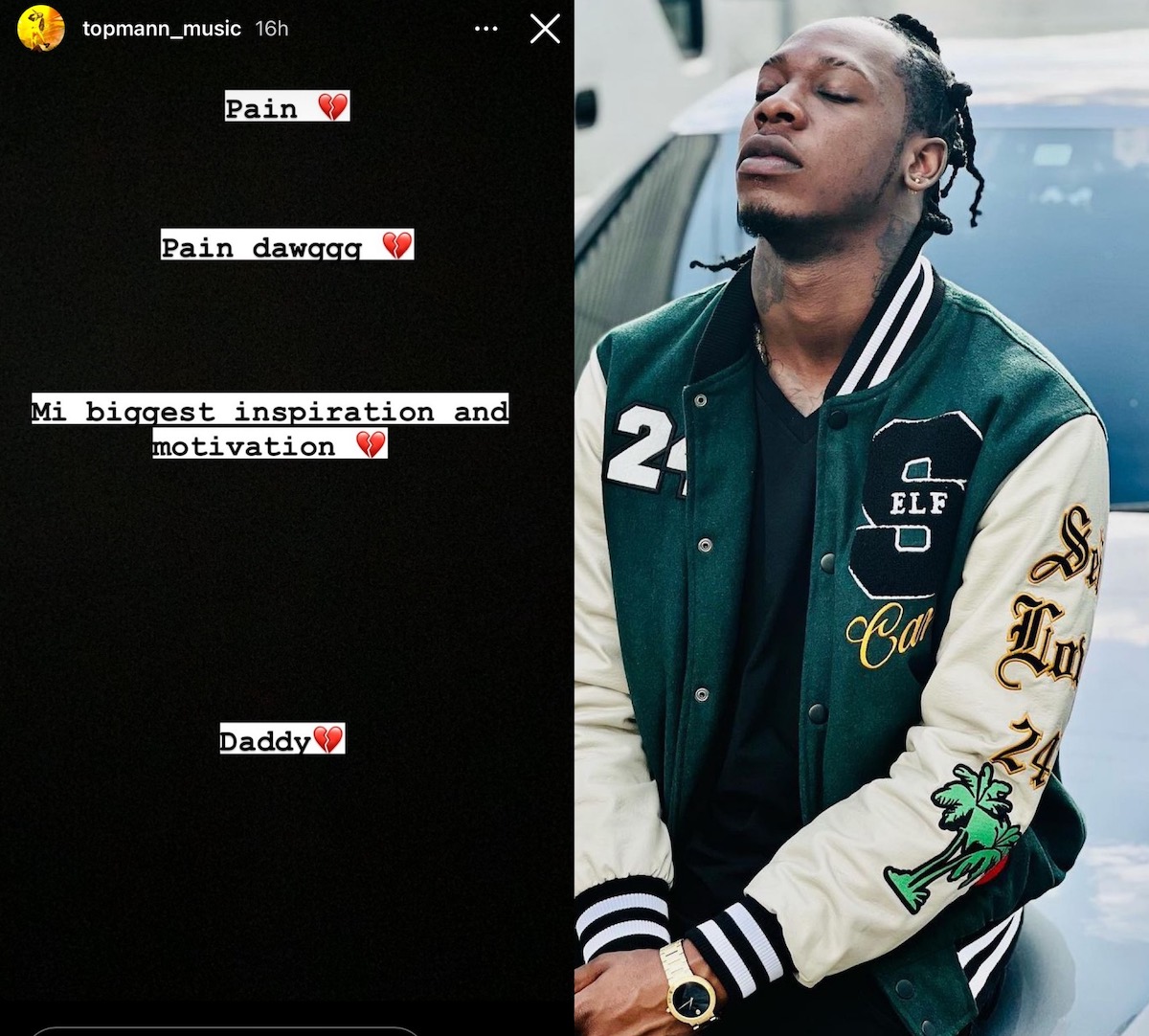 In a resurfaced interview with Winford Williams on Onstage, the artiste explained that his introduction to music came as a child from his father, who was a reggae artiste.
Topmann is set to begin his first U.S. tour following his first Reggae Sumfest performance earlier this year.