Blueface's two baby mothers are back at each other's throats as Jaidyn Alexis takes shots at Chrisean Rock in a song released on her birthday.
Blueface's household is erupting again as he and Rock traded shots at each other online, causing Lil Baby to step in and ask that his name be removed from their ongoing drama. On Monday, Rock mentioned Lil Baby is a "real one" in reference to Blueface's complimenting her sister for not taking up behind Rock to fight Woah Vicky.
Lil Baby, however, responded to her and Blueface denying that a photo of him talking to Rock was him having a romantic interest in the mother of one.
"I ain't with the trolling sh**! I be laughing at certain shit but Aite now stop playing I ain't never tried to talk to no mf chrisean !! Please stop attaching my name to that!" the rapper said in one tweet.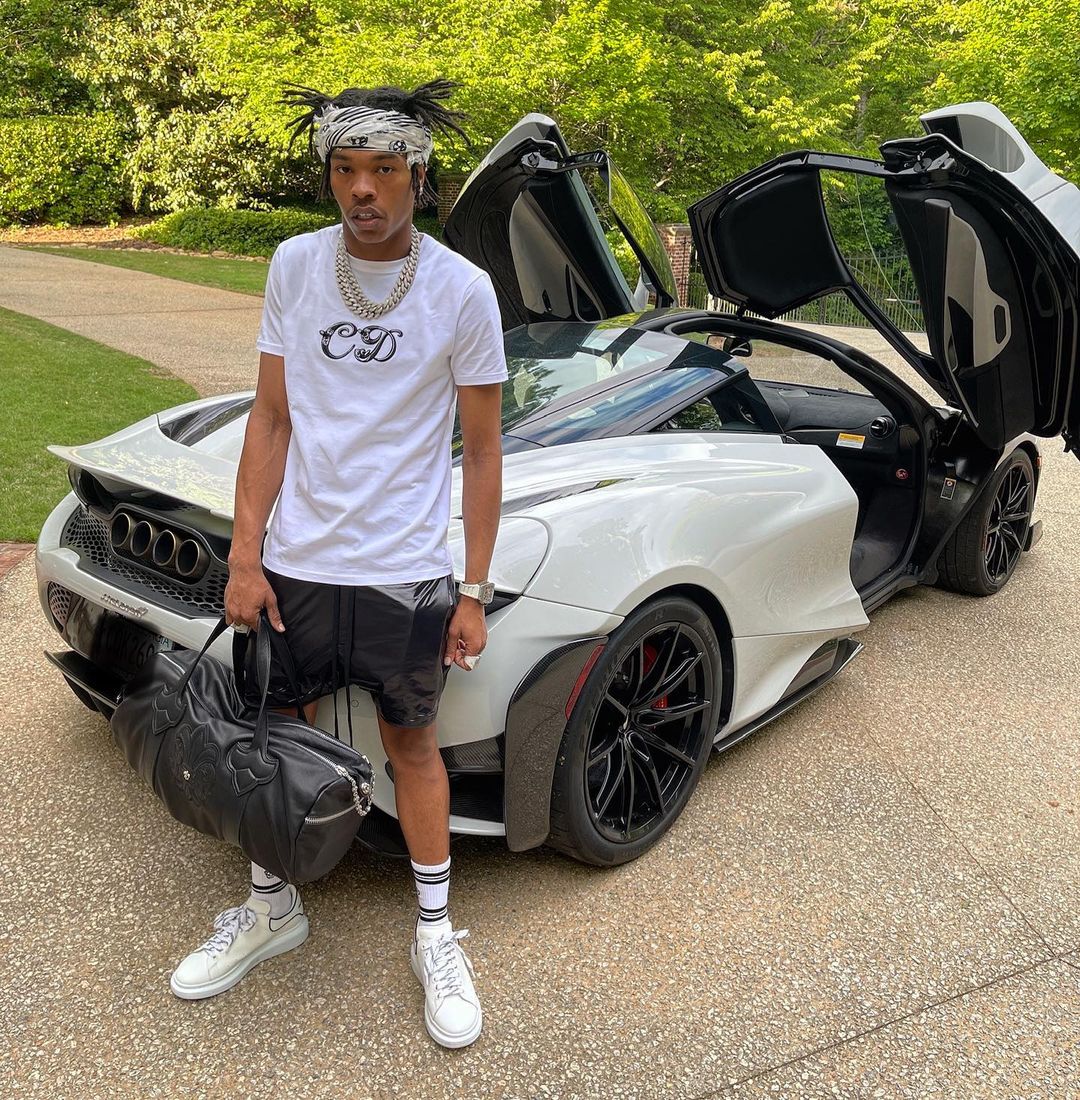 He added in another tweet, "I seen her at a party an told her some real shit she know I never tried to talk to her! I know I bring attention but chrisean even trolling about a child an stuff is too far!! Like."
Chrisean also tried to wave off Lil Baby's rejection as she twisted the entire thing on Blueface.
"See he finally said it …FACTS TOLD YALLL I BEEN ATTACHED TO HIS NAME BECAUSE MY BABY DADDY INSECURE ASF TOLD YALL .. someone tell blue he can stop trolling me," she said.
She also went on to attempt to engage Lil Baby in conversation, although the rapper ignored her tweets.
"N***a f**k me taking it far THE WHOLE WORLD KNOW U AINT THE FATHER. But Blueface start saying u was the father just to hurt me. I'm just happy you finally speaking up cuz he won't let me live after that day I met you at the party," one tweet said.
Blueface also took the time to laugh at Chrisean Rock, who has constantly claimed that he was upset at Lil Baby talking to her.
"Don't nobody want yo snaggle tooth a$$ on sY I am not yo baby daddy stop talking about me," one tweet said.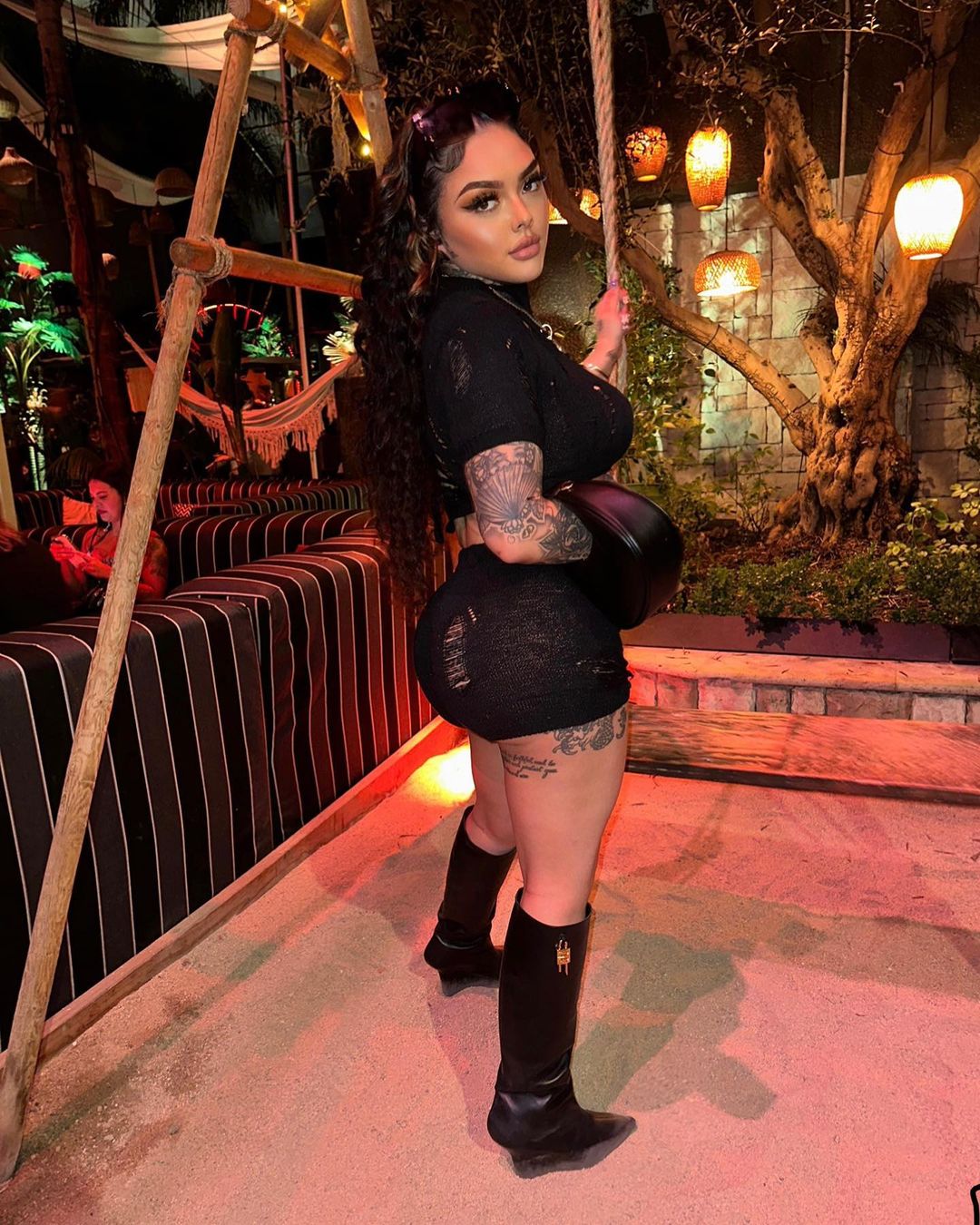 "MY bm would never get bled like that on sY that's not a good look for the brand," another tweet said while he added, "cuz bled her dumba$$ how embarrassing all that c*ck riding she did."
Chrisean Rock, however, went off on Blueface about his lack of presence in their child's life.
"Blue nobody bled nothing I wanted him to respond like dat cuz he wasn't saying sh*t n made you over react n post my sons d*ck n had his name ALLL in da caption," one tweet said. "Blueface and his insecurities," she added.
In the meantime, the evening is evolving into drama as Blueface unveiled his first baby mom's latest song, "Barbie," which takes shots at Chrisean Rock and the failed bid to steal Blueface from Jaidyn Alexis.
"I'm signing and I'm still with the deal. You a lil girl you can't walk in these heels/I'll eat the d*** before I ever pay the bills. I'm a wife you a trife b*tch, sis need to heal. This my d***… sis better to chill…" Jaidyn raps.
"I heard your lil snippet sis come my doctor and snip it sis/I'm a Barbie, sis need a dentist since last week/ Come my baby daddy, come dance for me/
Can't keep him with a baby, shoulda asked me," Jaidyn raps in the song.
The track was reportedly written by Blueface, who has signed Jaidyn as an artiste on his Milf Music label.