Cardi B doesn't seem to be mad after clips from an unreleased Kanye West documentary surfaced on the internet on Sunday evening.
In the clip, Ye, who was seen with red hair, goes into a rant while on the phone, where he speaks of someone who is connected to the CIA and the Illuminati.
"He's f**king CIA… He's the Illuminati. That's why Cardi B is over there, Cardi B is a plant from the Illuminati," He begins. "She don't write her raps. She's just there to like sound as ignorant as possible and then make songs and get some money."
Kanye West Says Cardi B was planted to replace Nicki Minaj
He continued. "She's literally replaced Nicki Minaj purposefully. That they put her there. She doesn't know what to do and she has no idea what the f**k is going on.
She thinks it's a blessing from the universe. Ain't no blessing from the universe."
It's unclear where the documentary clips came from, but Cardi B doesn't seem bothered as she tweeted a video of Kanye West's interview with Jason Lee back in 2022.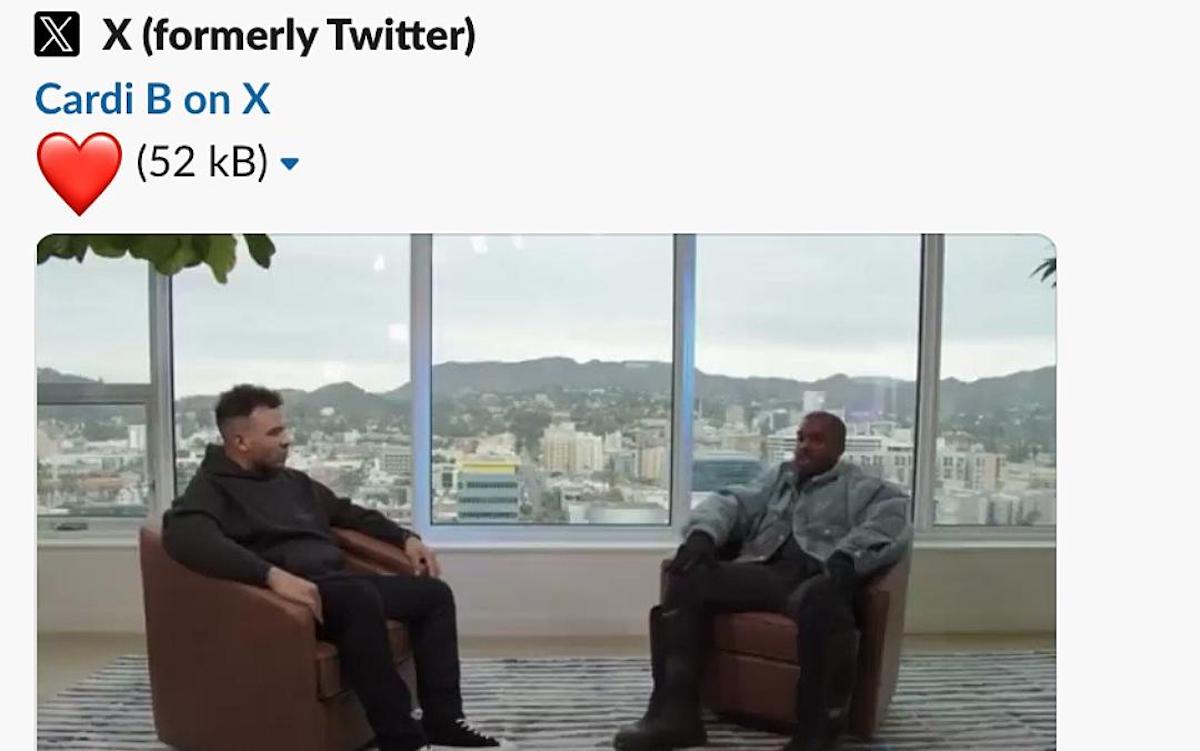 She captioned the video with a red heart emoji on her Twitter account. In the video, Kanye West, who had just delivered his wife's unreleased sex tape to her, says to Jason Lee that he believed in Cardi B.
"I always believed in her since she was on the show, period," Kanye West said as he referenced Cardi as a cast member of Love & Hip Hop back in 2017. Shortly after her stint on that show, Cardi B blew up with her 'Invasion of Privacy' album and later "Bodak Yellow."
Her and Kanye's song is yet to be released, although Cardi B has hinted that it might appear on her long-awaited sophomore album. The artiste has teased the album for this year, but she has not given a definitive date.
Leaked footage of Kanye talking about Corey Gamble & Cardi B in an unreleased documentary from 2018 pic.twitter.com/VpwggZRHSV

— SAY CHEESE! ?? (@SaycheeseDGTL) October 2, 2023