Nicki Minaj is dishing out advice from one queen to the next as she popped to give Queen Ladi Gangsta, aka Queenie words of affirmation after her husband reportedly left her.
Jamaicans have been occupied with the lives of Queen Ladi Gangsta, affectionately called 'Queenie' (real name Janese Espeut), and her husband Dowey. Their love story served as an inspiration for many, particularly as Queen, who is 53 years old, is older than Dowey by more than 20 years.
The pair got married back in 2021, but their marriage, which was an open book, was nothing short of drama and embarrassment as Queenie accused him of cheating on her several times and deserting her, especially after she filed papers for him to join her in England where she resides.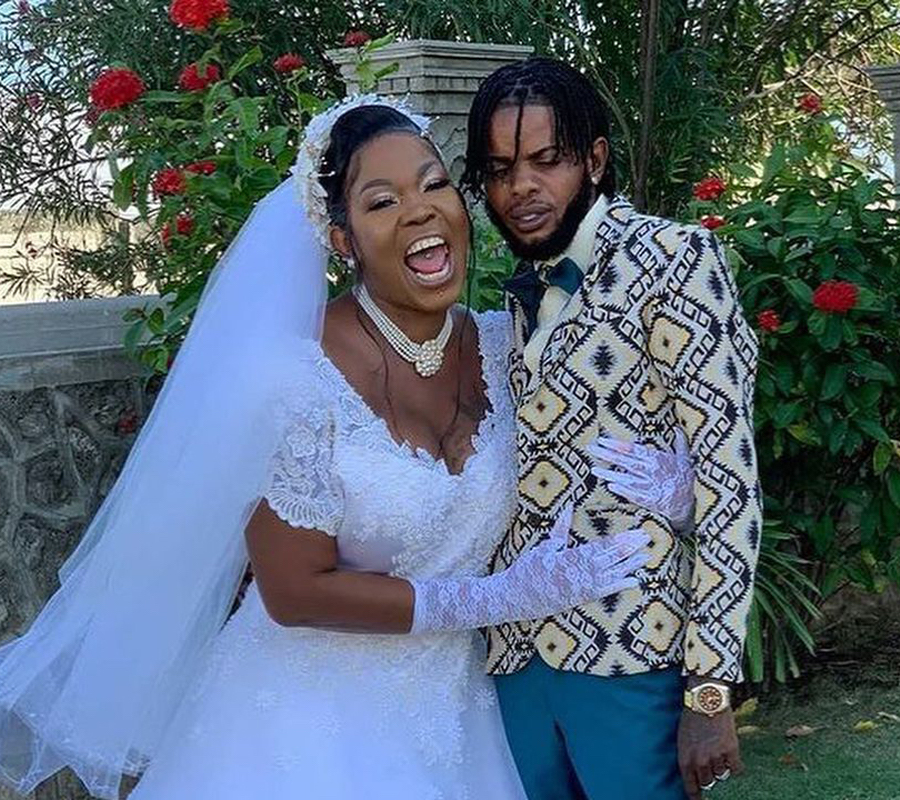 The couple's toxic relationship has seen them on the rollercoaster of breaks at one end and making up at the other end. It does seem, though, that things are irreparable, as Dowey recently accused Queenie of using scissors to stab him because he planned to leave her to go to Canada.
While coping with the divorce, Nicki Minaj offered words of advice to Queenie as she surprised her by joining her live broadcast.
"One man to mi goodie," Nicki Minaj says, laughing. "Queenie mi say one man to mi goodie and a Dowey," Nicki Minaj said.
However, Queenie confirms she and her husband are no longer together. "Not a Dowey," she corrects Nicki. "oh alright. I know Zeen," Nicki says.
Nicki Minaj also had this advice for Queenie from one Sag queen to another.
"You are a Sagittarius queen and right now in the universe, there is a very low energy trying to pull down Sagittarius queens because of what is about to come. All the great things that are about to come. And you have to know every time you get through something you about to get through it. But with Sagittarius queens, we don't just get through something we get on top of it," Nicki said.
Meanwhile, Queen had some advice for other women as she addressed fans who criticized her for continuing to stick to Dowey. According to her, everyone must still take a chance with their partner because not every man is going to use a woman for a green card or papers to migrate from Jamaica like her experience.
"Mi get a hard dealing inna me marriage. From last year mi marriage pop down and we go through some wicked times like every two weeks and constantly. And guess wha, ah the two ah we ah di problem but hear why I am not the problem because me willing to compromise," she said.
Nicki Minaj checks in with Queenie on TikTok Livehttps://t.co/IhugcfbrG5 pic.twitter.com/Rs74lzmf5G

— Urban Islandz (@urbanislandz) September 28, 2023
She also advised other women not to give up so easily on their marriage despite what people say. However, she is a strong black woman and will continue to work on herself.