Sean Paul is perhaps the most commercially successful dancehall artist in the history of the genre, so who better to give the younger generation advice on their musical aspirations than the Dutty Rock hitmaker?
Undoubtedly, Byron Messia has seen tremendous success so far this year thanks to his hit "Talibans." The song gave the Jamaican-born St. Kitts and Nevis native's his first taste of Billboard Hot 100 success. The song's melody and catchy lyrics have proven to be a gravitational point for dancehall fans in Jamaica and the diaspora.
Nevertheless, over the past few days, Byron Messia found himself catching flock from some quarters of the dancehall community after claiming that "Talibans" is the biggest dancehall song since 2005 since Sean Paul's "We Be Burnin'" hit the top 10 on the UK Singles chart. While there is no doubt "Talibans" is a hugely popular song, some prominent dancehall producers scolded the young dancehall artist and promptly told Urban Islandz that his statement was not based on facts.
Prior to him making the statement, Byron Messia received some advice from Sean Paul as he plots his next big hit. In an interview with Distractify last week, SP shared a bit of a musical lesson he gave Messia recently when he ran into him.
"I saw Byron Messia the other day, and I gave him a piece of information, a piece of advice, and the next day posted about it, and he was like, 'Yo, nobody ever told me that before,'" Sean Paul candidly shared. "I said to him, 'You know, you have this banger in the airways right now, and it's an awesome thing. But let me tell you something: keep trying to put dope melodies that people can sing back. Because that's the awesome thing.'"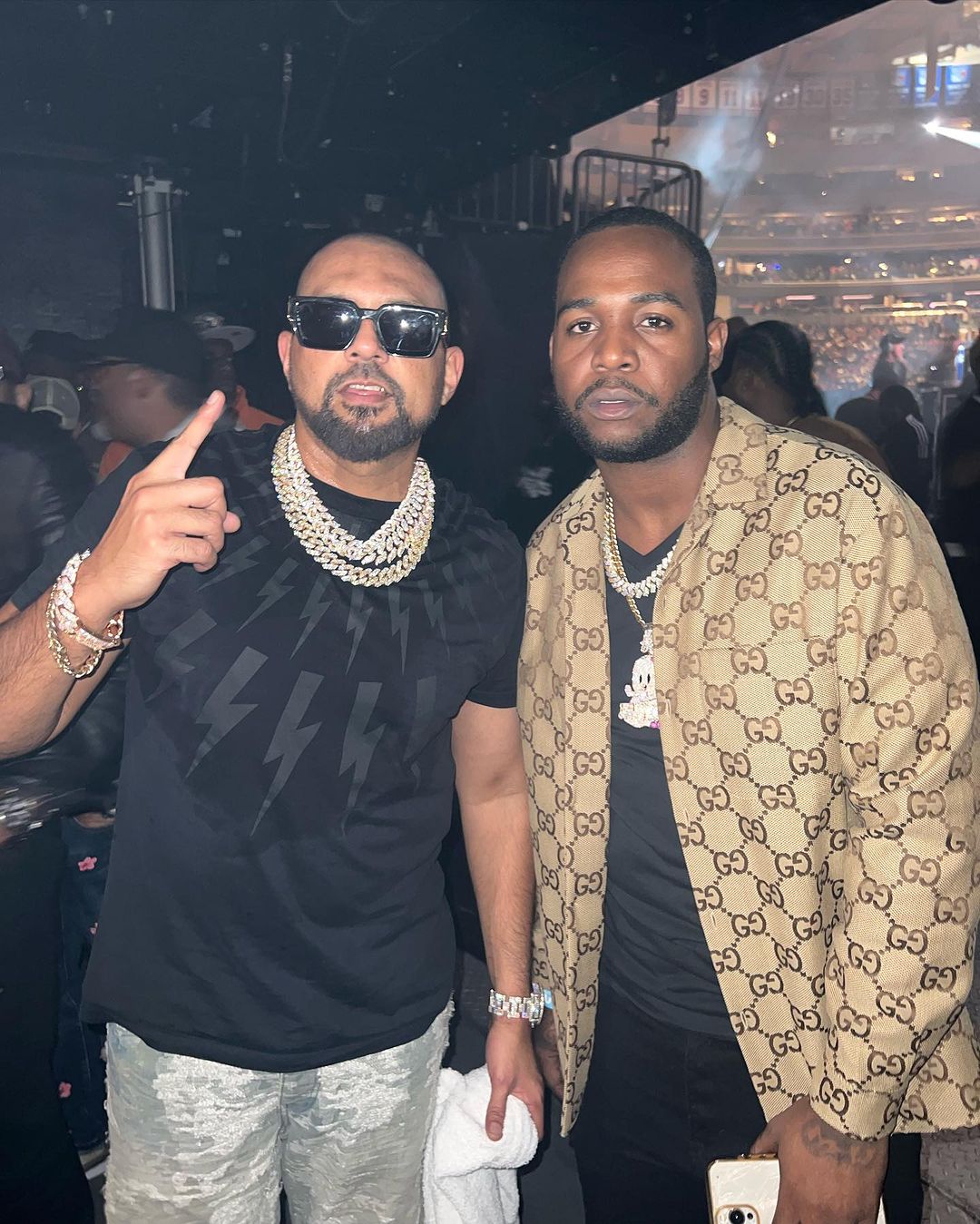 The "No Lie" deejay added that oftentimes lyrics are not the primary selling point of a song, but more so the melody, and as such, he hopes that the new generation of artists will gravitate more towards melodies. Of course, Byron Messia already has evidence of what Sean Paul said to him since he put his melodies on display on "Talibans." The song already caught the attention of Burna Boy and Chris Brown, who put their own spin on it.
At 50 years old, Sean Paul is flying the dancehall banner very high on the global stage. The Jamaican legend was the only dancehall artist on the lineup for last weekend's Hip Hop 50 show at Madison Square Gardens. On Tuesday, the artist told Urban Islandz that his 30-minute set "meant a lot" to him.
Sean Paul also got some new music out. Earlier this month, he released his new song "Bedroom Tactics," and last month, he dropped off "Summa Hot." He is getting ready to release the "Summa Hot" remix with Skillibeng and Busta Rhymes, due on September 22.