Spice is going after Bambi and Sierra Gates over the Erica Mena "blue monkey" comments during the last episode of Love & Hip Hop: Atlanta as she confronted the women for pretending not to know what their close friend said to her.
The latest episode features the entire cast in the Bahamas sans Erica Mena after the fallout between her and Spice, where she used a racist slur in an argument after Spice said Erica's son hates her because she doesn't want to show him on TV.
During the dinner in the Bahamas, Spice is clearly on edge as she tries to get Bambi and Sierra to gossip about Erica and take her side. On the show, Spice claims that she knows for a fact that Bambi and Sierra spoke to Erica about the incident, but she hates how the women were pretending not to know anything after Bambi said she didn't know and learned of the incident from Sierra.
Spice and Bambi and Sierra Gates gets into it
"Here Bambi is at the table, 'Oh I didn't talk to Erica'. These girls are damn lie," Erica said. Bambi says Erica has been busy working, but they haven't spoken about the incident. "Oh, she told you to say that?" Spice says sarcastically.
Sierra Gates, however, says that Erica never told them about the crazy comments she made. "Why y'all always so fake," Spice said as Bambi said, "Who the f**k are you talking to?"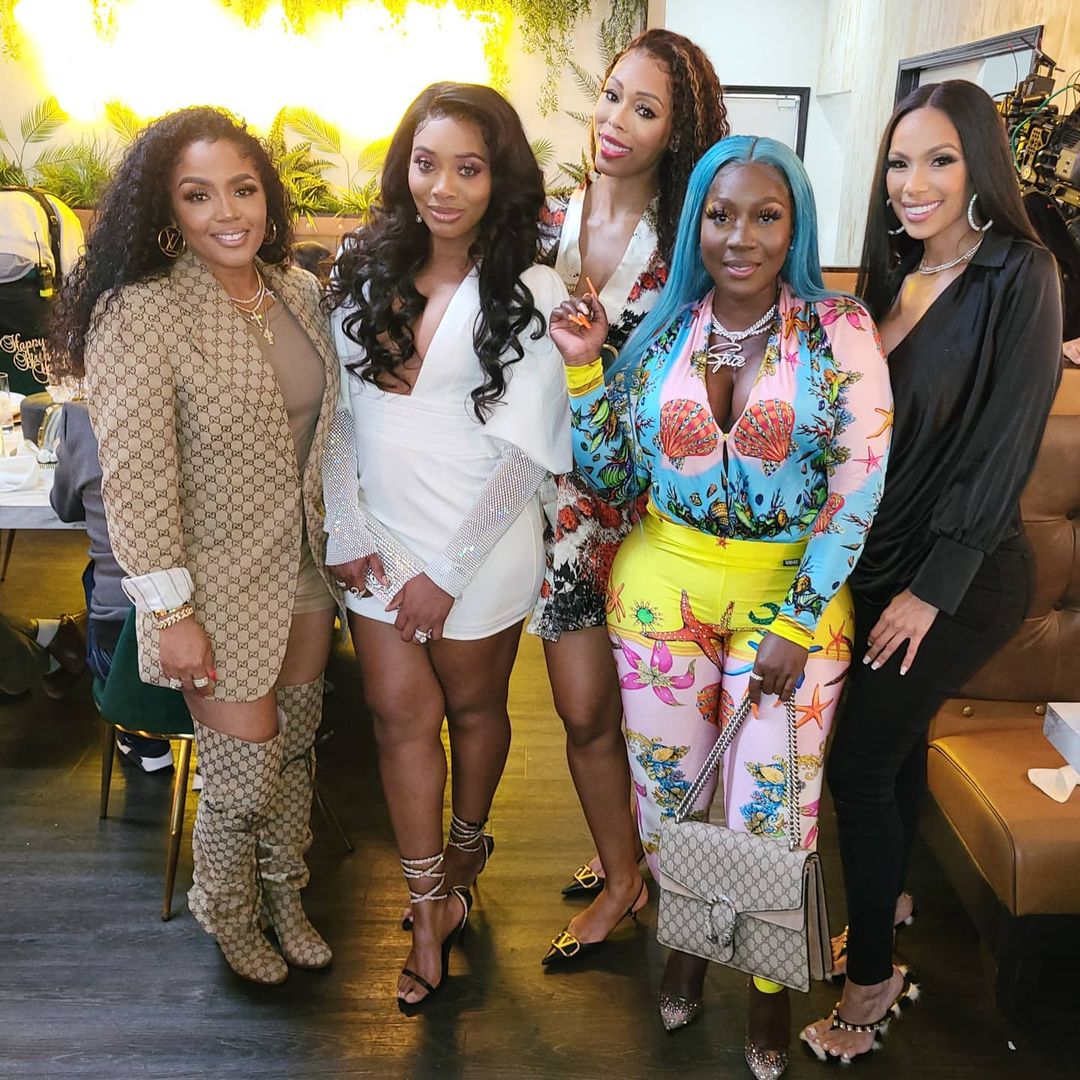 The entire dinner escalates as Spice becomes aggressive and said shouts, "I'm not talking to you b**ch, I'm talking to Sierra. "I don't see you giraffe. I don't f**king see you, lying a$$ b*tch," Spice shouts at Bambi.
In the meantime, Momma Dee also chimed in on the drama between Spice and Bambi. "Spice was absolutely right they last so freaking much so they don't even know the truth," she wrote in a comment. "If you sold it to them lies, lies, lies, and Spice was able to see through the bullsh*t. That's what I've been telling everybody. They are nothing but a pack of wolves and liars."
Spice and Tamar Braxton went on IG Live
On Tuesday night (September 5), Spice and Tamar Braxton were on Instagram Live, where Tamar disagreed that Erica was right to use a racial slur, but she did say that she could see why Erica reacted the way she did because children were off limits in arguments. Tamar previously made a statement on the drama on Dish Nation.
As for Spice, she has continued to capitalize on the publicity that she is receiving over the incident. While on Instagram Live, Spice questioned whether it was right that Erica reverted to racism as soon as she was triggered.
"I am not being ignorant, I am not playing victim, and I am taking full accountability because you are said I experienced racism because I triggered. Is that a new thing now in 2023, it's ok to receive racism as long as you're angry?" Spice said.
The artiste said that she was bothered that people were picking up on a lighter-skinned person versus being on her side as a dark-skinned person.
Meanwhile, fans called out Spice for calling Bambi a giraffe.
"Not her calling Bambi a giraffe after crying about being called a monkey… see this why we gotta stay out them ppl business," one person wrote on Instagram. "Spicy is an antagonizer. She called Bambi a giraffe but mad someone called her a blue monkey?" another said.
"Okay, so we guna cancel Spice next for calling Bam a giraffe?? Cause from what I see, she got a thing for poking people, making fun of people, initiating the insults & provoking things to turn from nothing to something," another said.