Lisa Hanna stirred things up on Instagram this week when she dropped a photo showcasing her toned abs. The Jamaican beauty queen turned politician is as famous for being an eye candy as she is for dropping her gems on IG on various issues affecting our society.
While she was sharing the news of her beloved dog Athena being pregnant, the ageless beauty stole the attention when she shared a photo donning a black bikini showcasing her chiseled abs. Lisa Hanna, 48, is big on her fitness and regularly shares videos of her routine.
"Look who's going to be a mommy for the first time – ATHENA my little Goddess of war and wisdom," she wrote. "She has always been the closest and most attentive shepherd to me – never leaving my side."
Her followers immediately took to the comments to ask for her workout and meal plan. "What type of exercise did you practice in order to get your stomach so flat with muscles?" one woman asks. Another added, "Now Aunty Lisa, as happy as I am for you to become a grandma…ummm I am going to need you meal and work-out plan expeditiously!"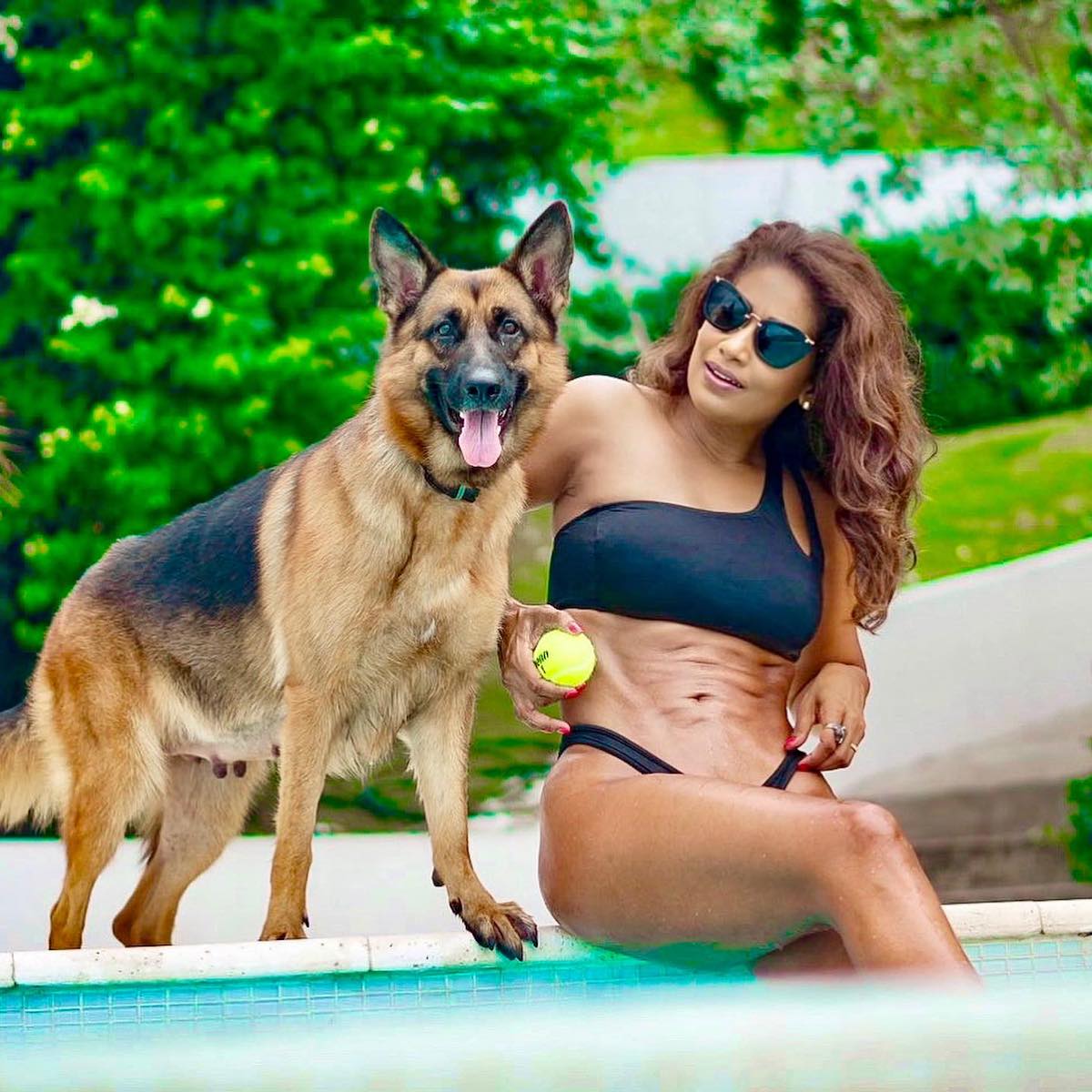 "You'll commenting on Athena as if a me alone si seh Lisa belly flatter than a willie penny, her hair silky and shine like it wash Wid milk and moisturize with pure virgin casteroil while her skin glowing like a pure spring water she bathe Ina and and oil dung Wid a mixture of coconut, olive and shae butter oil. This lady does not age! Beauty undeniable," another of her supporters said.
Lisa Hanna, who is a Member Of Parliament for South East St. Ann, announced her departure from representational politics last year following reported internal conflict inside her party, the People's National Party (PNP).
Some of her supporters are calling on her to reconsider, but it appears she has made up her mind to move on to another challenge. In the meantime, she is staying busy keeping fit.
Take a peep at her abs workout routine.