Popcaan is showing Tory Lanez support after being sentenced to 10 years in prison for shooting Megan Thee Stallion. A ton of celebrities have since been showing the embattled rapper/singer support via social media.
While a lot of Megan Thee Stallion's supporters are celebrating the sentencing, Tory Lanez fans and several of his peers have sounded off in his support, with some folks calling 10 years behind bars unjust. Tory's collaborator Popcaan is one of the big-name celebrities who posted messages on social media supporting the Canadian native.
"@torylanez Stay up my n***a," the Unruly Boss wrote on his Instagram Story while sharing a photo from Lanez's Instagram feed.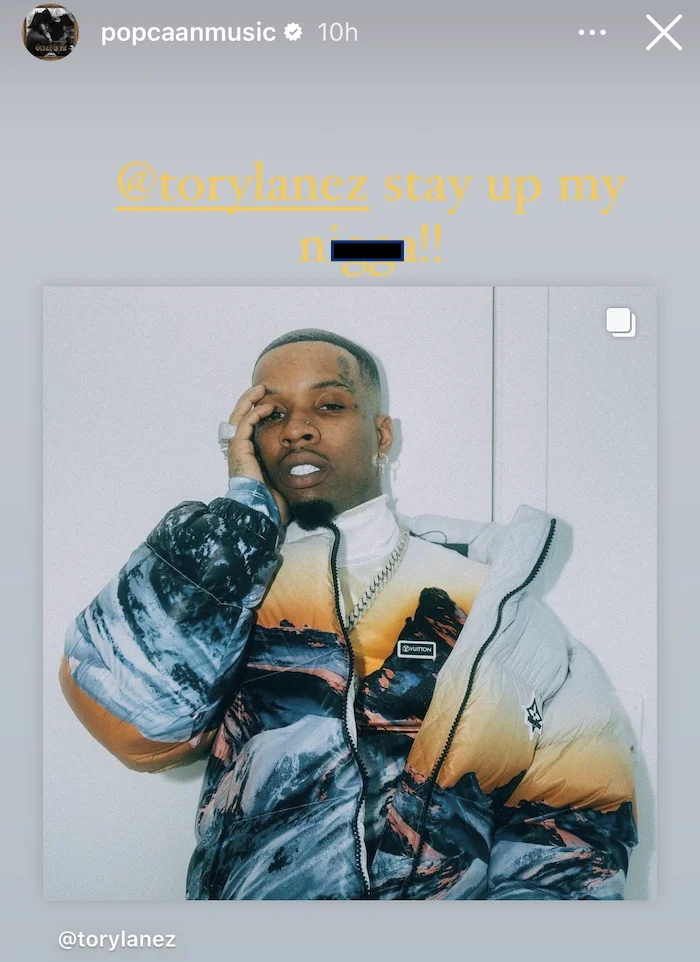 Popcaan and Tory Lanez previously collaborated on songs like "Comfort You," released in 2018, and "2 Cups" with Fredo and released in 2019. Both songs became huge hits, with "Comfort You" surpassing 29 million views on YouTube since its release.
Tory Lanez says Megan Thee Stallion is "someone I still care for dearly"
In the meantime, Tory Lanez spoke in court yesterday during his sentencing hearing expressing remorse for his actions in the shooting incident that left Megan Thee Stallion with physical and emotional scars. Lanez gave an emotional address to Judge David Herriford moments before he was sentenced on Tuesday afternoon. He told the court that he still has love for victim Megan Pete called Megan Thee Stallion, and wanted a second chance to live a good life.
According to TMZ, the rapper got emotional as he spoke about his five-year-old son, who needs his father in his life.
The publication said that the rapper asked Judge Herriford to be lenient and give him a chance to prove himself. He also spoke about understanding the gravity of the offense and the consequences he was facing.
The Toronto rapper, 32, was sentenced to 10 years in jail with 345 days of custody to his credit.
As a first, the rapper also apologized for his mistakes on the night of the incident as he addressed fans who called him a monster for his actions during and after the incident.
"I said some very immature things that I shouldn't have said. I revealed some secrets I shouldn't have revealed," he also said regarding the shooting.
He also addressed Megan, who he recalled as "someone I still care for dearly to this day" despite the outcome of the incident and what her own personal feelings towards him may be.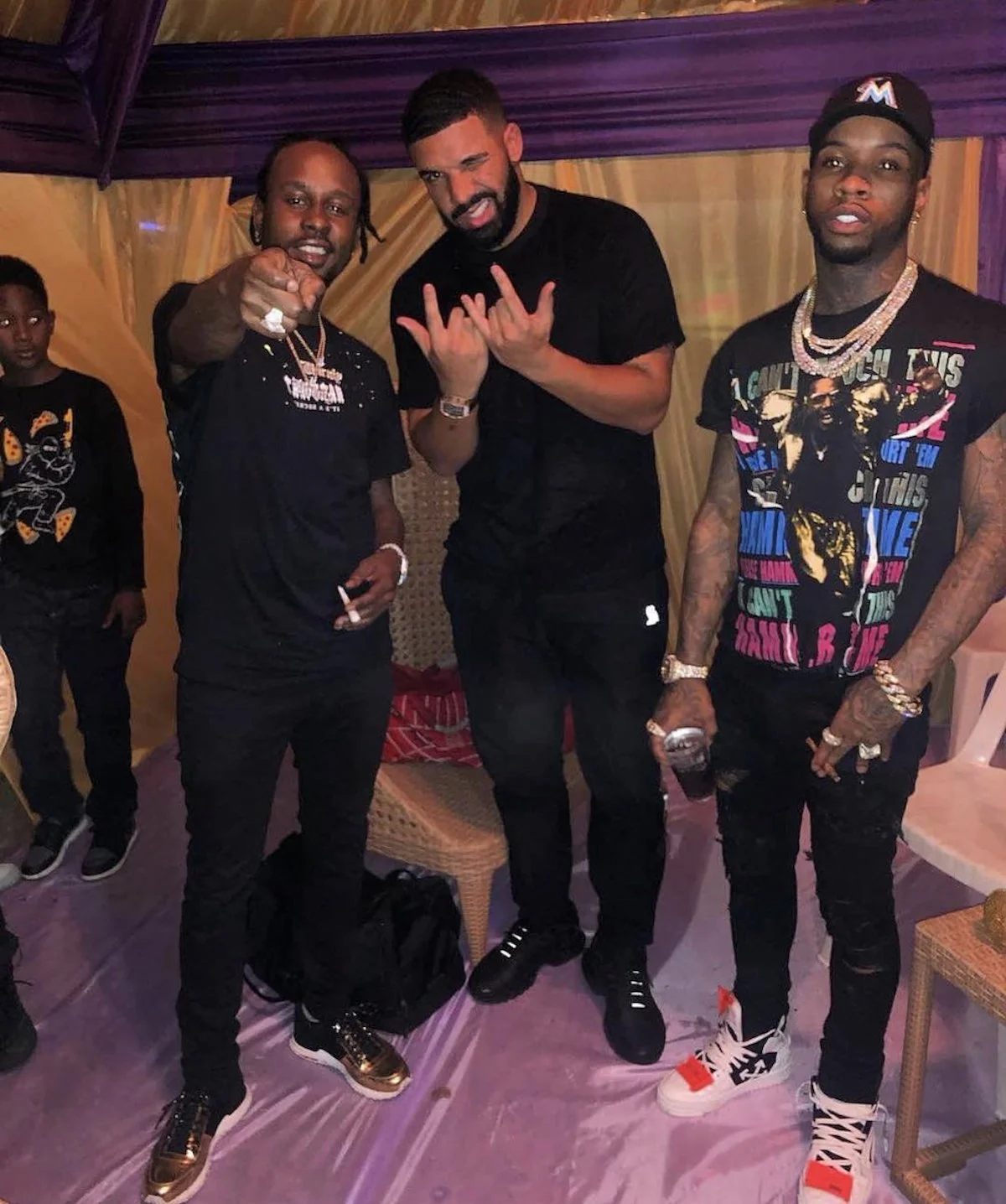 "The victim's my friend," Tory Lanez said, adding that he and Megan bonded over the loss of their mothers, and they were both vulnerable. "We both lost our mothers. We would sit there and drink, and drink until we got numb," he said.
Tory Lanez was sentenced after an unusually long sentencing hearing that began on Monday, August 7, and ended on Tuesday, August 8.
The sentencing brings to an end more than eight months of delay, which saw Lanez's attorneys filing for a re-trial but were unsuccessful and then attempting to have the judge removed for being allegedly biased.
The sentencing also closes a long, arduous chapter for Megan Thee Stallion, who has publicly spoken about being mocked and bullied by Tory and his fans after he shot her.
In a victim impact statement read by Prosecutor Kathy Ta, Megan said, "He not only shot me, but he also made a mockery of my trauma. He tried to position himself as a victim and set out to destroy my character and my soul."
"He lied to anyone that would listen and paid bloggers to disseminate false information about the case on social media. He released music videos and songs to damage my character and continue his crusade," she said. "At first, he tried to deny the shooting ever happened. Then, he attempted to place the blame on my former best friend. In his tantrum of lies, he's blamed the system, blamed the press and, as of late, he's using his childhood trauma to shield himself and avoid culpability."
She added that the Canadian rapper "must be forced to face the full consequences of his heinous actions and face justice."
Megan Thee Stallion has not reacted to the sentencing.