Drake is apparently taking shots at Pusha T and Pharrell Williams, and Charlamagne Tha God has some questions.
Pusha T likely had no idea he was in for the long feud when he first poked the bear that is Aubrey "Drake" Graham half a decade ago. It looks like Drake is still sending shots the rapper's way, and this time, music and fashion executive Pharrell Williams caught some strays as well.
Travis Scott's highly anticipated studio album Utopia arrived on Friday, and the long-awaited project is all anyone can talk about. One of the standout tracks that is creating a buzz is a Drake feature titled "Meltdown," on which the Canadian rapper aims at none other than Pusha T, a whole five years after the New York-born rapper exposed the truth about his son.
While many fans are questioning why Drake still has it out for Pusha, others are more caught up in the fact that Pharrell has somehow ended up behind enemy lines as well. On the track, Drake raps about pulling up on Pusha T at the most recent Louis Vuitton show in Paris, with Pharrell onboard as creative director for the first time since Virgil Abloh's tragic passing.
Drake raps, "Man, f*** all that spinning the narrative shit/I melt down the chains that I bought from your boss, give a f*** about all of that heritage sh*t/Since V not around the members done hung up the Louis, they not even wearing that sh*t/Don't come to the boy 'bout repairing some sh*t/Don't come to the boy about sparing some sh*t."
He references the chain he donned in his "Jumbotron Sh*t Poppin" music video earlier this year, which was previously owned by Pharrell. The item went on sale at the Joopiter auction last year, and Drake reportedly paid over $2 million for the diamond pendant chain. The Toronto rapper's admission that he melted down the jewelry leaves many, including Charlamagne Tha God, to wonder, "What Pharrell have to do with this?"
Charlamagne Tha God questions Drake bars on "Meltdown"
During a recent review of the Utopia track on The Breakfast Club, Charlamagne was candid about his take on Drake's diss. "Drake always says something that's supposed to sound tough, but it just doesn't," Charlamagne said. "I would have been in Paris with the Wassas? What the f– is a Wassa?"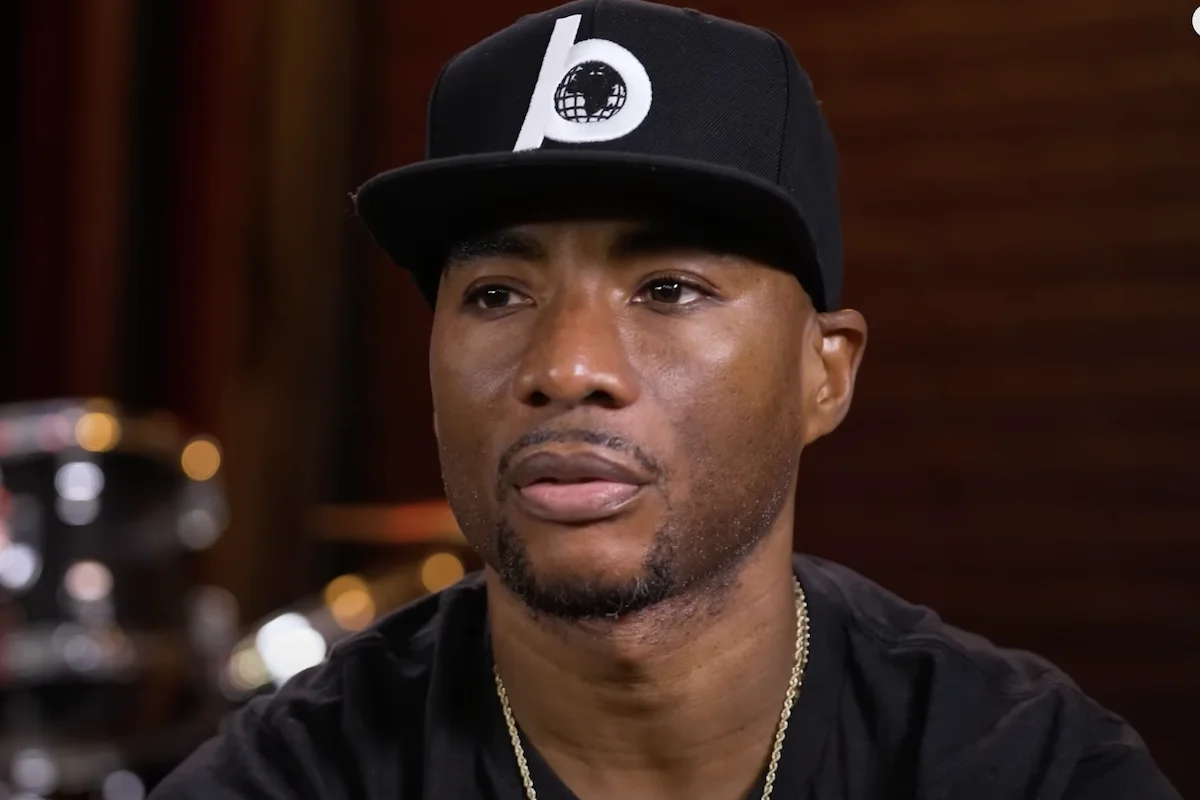 According to the radio host, Drake is still mad that Pusha T sent shots his producer's way. Now, the Canadian rapper is trying to square up for that 40 diss. "Drake, if you want it with Pusha, just set it up again. You still owe him anyway, honestly," Charlamagne added.
Fans are speculating that Drake's controversial lyrics on "Meltdown" is a prelude to his impending project which the rapper says is coming very soon. At one of his recent shows on his It's All a Blur Tour, Drake revealed that the project would arrive in "like, two weeks or some sh*t." The album titled "For All the Dogs" will be Drake's eighth full-length project and is potentially his eighth No. 1 studio album.