Drake has copped Tupac Shakur's customized Crown Ring that was recently auctioned for $1 million. The ring, which features a stunning crown design lined with diamonds and rubies set in 14-karat gold, was designed by the late rapper and worn by him just days before his life was cut short.
Sotheby's in New York City announced the collector's item being put up for auction by Tupac's Godmother. The ring was sold on Tuesday at a price of $1.2 million and is the most expensive artifact belonging to a hip hop figure,
The ring was part of a larger auction of collector's items to celebrate hip-hop's 50 years of existence and included a wider number of items from Mos Def, De La Soul, Wu-Tang Clan, and Tupac. For the latter, items included autographed letters, a demo tape for "Trapped," and other personal items.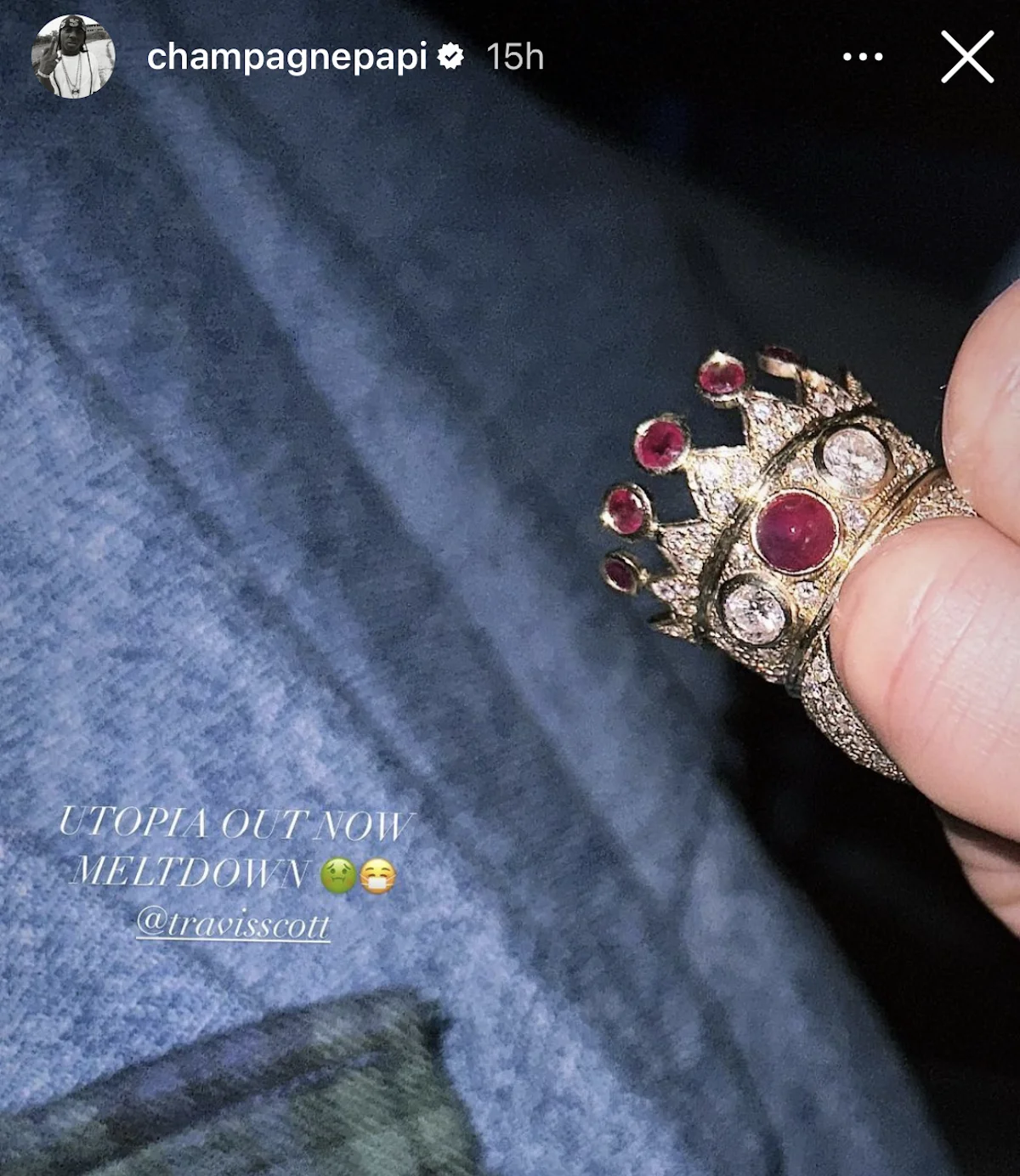 The custom crown ring, in particular, held special significance as it was inscribed with the words "Pac & Dada 1996," paying homage to Tupac's fiancée and actress Kidada Jones. The ring was selling for $200,000 – $300,000, but it seems that many buyers competed for the item, but Drake walked away with the prized jewelry.
The rapper shared photos of him wearing the ring at his knuckles while promoting Travis Scott's album Utopia on which he is featured on the song "Meltdown." Tupac's iconic ring might have also made the rapper feel like royalty as he shared a photo of the late British princess Diana.
Drake has been on his It's All A Blur Tour which had several stops in New York City over the past week.
Separately, the rapper recently shared his emotional side as he serenaded his mother, Sandi Graham, on stage, causing her to tear up after praising her for believing in him.