Byron Messia's "Talibans" is blowing up as the artiste scores yet another historic chart position after his song climbed the Billboard Rap Airplay chart at No. 24 on Monday night.
The song was released in January and became widely popular as it launched Messia's career like a rocket. The song has been holding strong on the Billboard R&B/Hip Hop Airplay, where it first debuted at No. 49 in early June and now sits at No. 24, almost six (6) weeks later.
In late June, the song peaked at No. 33 on the UK Singles chart while simultaneously debuting at No. 24 on the UK R&B/Hip-Hop Singles chart.
"Talibans" is Messia's biggest song from his 16-track debut album, 'No Love,' which peaked at No. 8 on the Billboard Reggae Albums chart. The album, which features artists like Jahshii, Govana, Rytikal, and others, was released by Ztekk Records and distributed by Interscope Records, a subsidiary of Universal Music.
On YouTube, the song has racked up over 33 million plays over the five months since it was released.
Byron Messia has not reacted to the news of his song's latest success, but he has been seen with the likes of Burna Boy and many others who have expressed interest in remixing his song. However, in an interview last month, Byron said he didn't want to remix the song but rather create new music with those who approach him.
Among those who have expressed interest in remixing the song are Drake, 21 Savage, Chris Brown and others.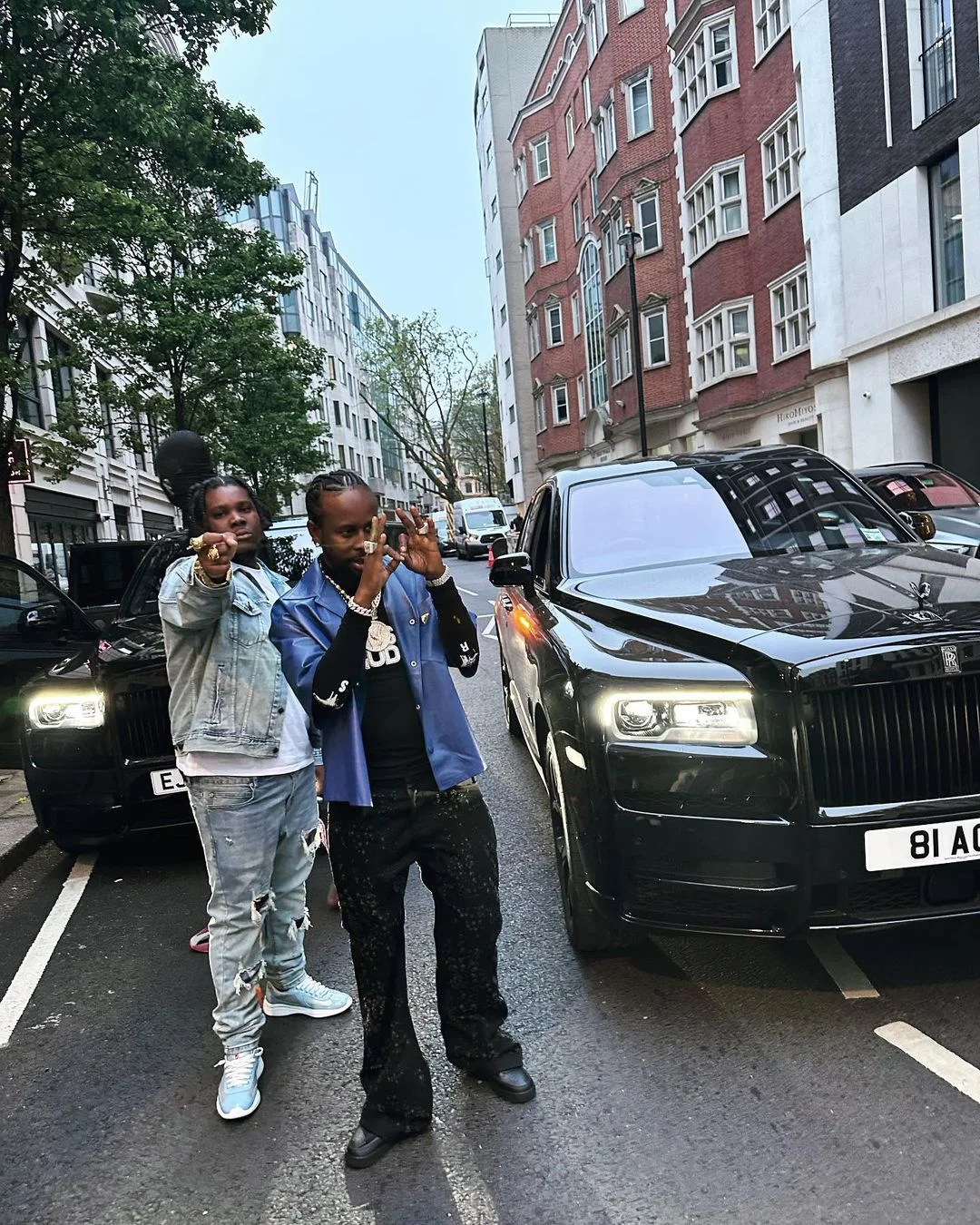 In a post on Monday, however, Byron hinted that a remix might be on the way.
"Appreciate every one of you apart of my history testimony @spaceshipbilly thanks for proving me wrong again bro. I can't wait to share the remix to the world," he captioned a video of fans singing the track.
Spaceshipbilly is Burna Boy's official DJ. In the comments section, he replied, "40,000 people don't let nobody tell you ain't got the song of the summer.
Byron Messia saw surged in streaming of "Talibans"
In the meantime, Byron has been getting support from dancehall heavyweight Popcaan, who brought him out at Wireless Music Festival over the last weekend. Popcaan also allowed the artiste to perform his entire track and even encouraged the crowd to sing along and dance to the track. "Talibans" is huge in the United Kingdom, where Byron Messia was featured on a Spotify billboard last month promoting the platform's dancehall playlist.
On Tuesday, Messia shared a photo of himself sitting next to Popcaan as the artiste's hair was retouched.
"WireDem… Dreams really do come through. Nuff respect to @popcaanmusic for having me share the stage with him. London nuff [love emojis]," he captioned a carousel of photos of him at Wireless.