Nicki Minaj's family life was disrupted earlier this month as pranksters caused the Los Angeles SWAT team and CPS to show up at her house after calls came in that her son, Papa Bear, was being abused and that her house was on fire.
According to TMZ, the Sheriff's Department confirmed that it received calls that the rapper's two-year-old son was being abused. Child Protective Services (CPS) received an anonymous tip that a child was being abused at Minaj's house. More details about the call were not revealed, but it seemed that the call concerned Papa Bear and his parents, the only occupants of the Los Angeles mansion.
Police officers responded to the tip as required and went to Minaj's home around 6 pm last Monday, where they spoke to both Minaj and her husband, Kenneth Petty.
Their son was also with his parents, but Police officers determined that the call was from a mischief-maker as the child was healthy and fine.
It was later determined that it was a prank call. However, the mischief did not end there as deputies were called again about a fire at the home, causing them to return to the home around 3 am the next morning (Monday).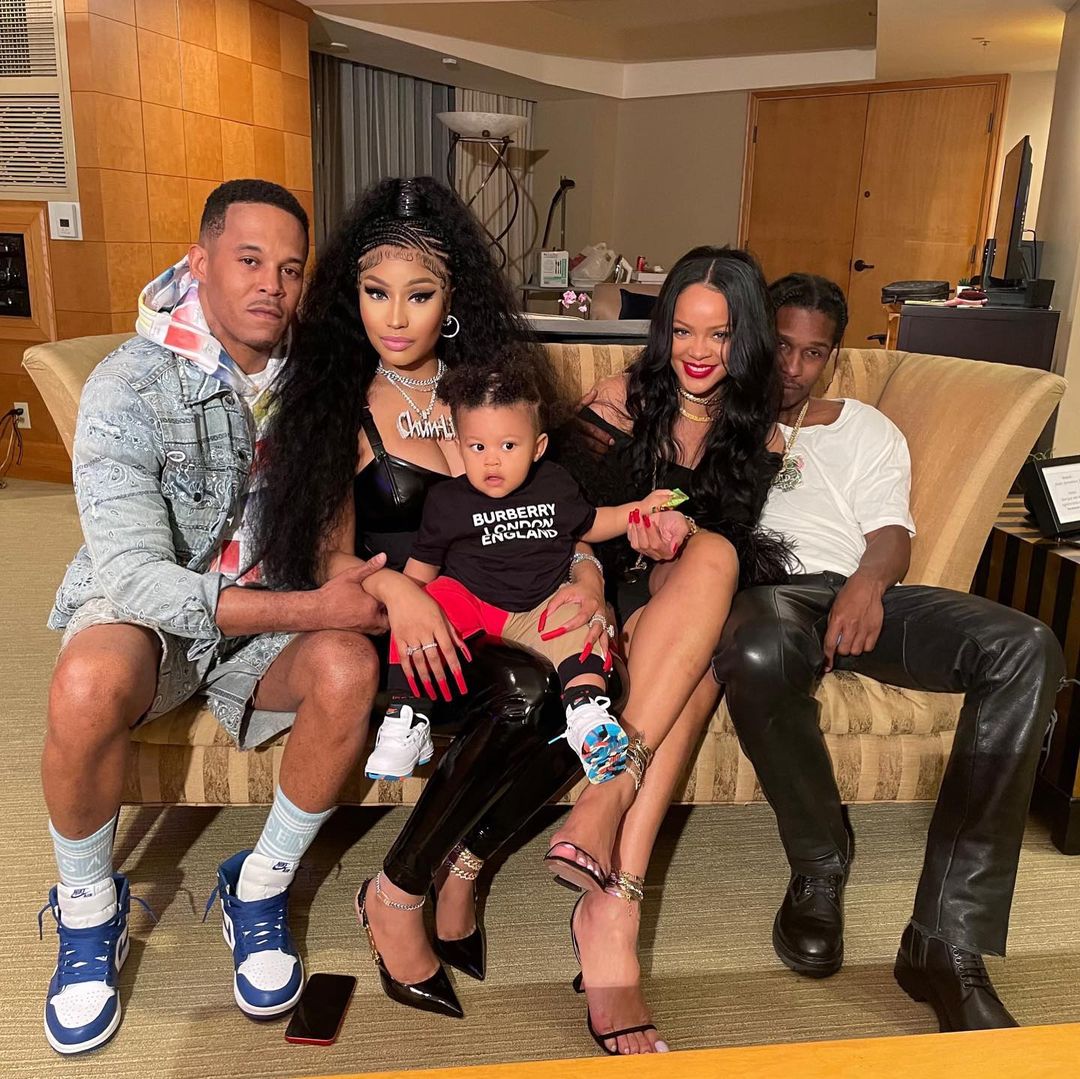 Police officers have not revealed whether an investigation has been launched into the pranksters, but the inconvenience for the Pettys also means wasted resources by the police officers who were genuinely responding to a possible call for help.
Meanwhile, Nicki Minaj has reportedly hired attorneys to help her find the pranksters and take any legal remedy – both criminal and civil against them.
Minaj welcomed her son Papa Bear with Petty in September 2020. In a recent Mother's Day post, the young mother expressed her love for her son, writing on Instagram, "All I can think about is how sleep deprived my husband & I were. And how I wouldn't trade even one minute of the journey to becoming your mom."
Kenneth Petty is a registered sex offender in California, and his status has always been used against Minaj by rival fan bases and critics in jokes or as criticism. However, from all appearances, both parents appear loving and dedicated to their son, and it's unfortunate anyone would try to disrupt their family life like that.