Jamaican powerhouse vocalist Rosh Reign dropped off her latest single, and the Jahmiel-assisted track is a certified banger.
The last year has seen a whirlwind of changes and developments in the songbird's career. Following her felicitous name change from Rosh Rebel, the singer-songwriter released her self-titled debut EP Reign in February of this year. The 5-track project was well-received by local and international audiences, which only propelled Rosh Reign, also known as the Yellow Boss, further into the spotlight, expanding her fanbase dubbed the "Yellow Massive." Now, in her first single since her EP was released, Rosh enlisted popular Jamaican hitmaker Jahmiel for the collaborative effort.
The song titled "If I" is an honest conversation between two people on the brink of falling for each other, seeking validation that their love will be requited. A beautiful rendition and a meaningful exchange, the song's transparency is a welcomed change to the toxic convolution that is the topic of modern love affairs – which is often replete with ambiguity and uncertainty. Jahmiel and Rosh Reign discuss their intentions openly and honestly in an effort to start their love journey on a solid foundation and ensure no lines are blurred.
Rosh takes the lead on the track with the catchy hook that prompts a response from her male counterpart in his verse. "If I give you love, will you give it back to me? / If I give you my time, will you spend it wisely? / I'm not tryna waste my time; I take it seriously / So baby, if I give you love, will you give it back to me?" she sings.
As there was only one 'Great Man' for the job, Rosh Reign then tapped Jahmiel for the collaboration, which she says was the right decision. "Jahmiel is an amazing talent that pours pure passion into his art. That resonates with me. I have much respect for him and wanted to work with him. I am humbled we got to collaborate," she told Urban Islandz.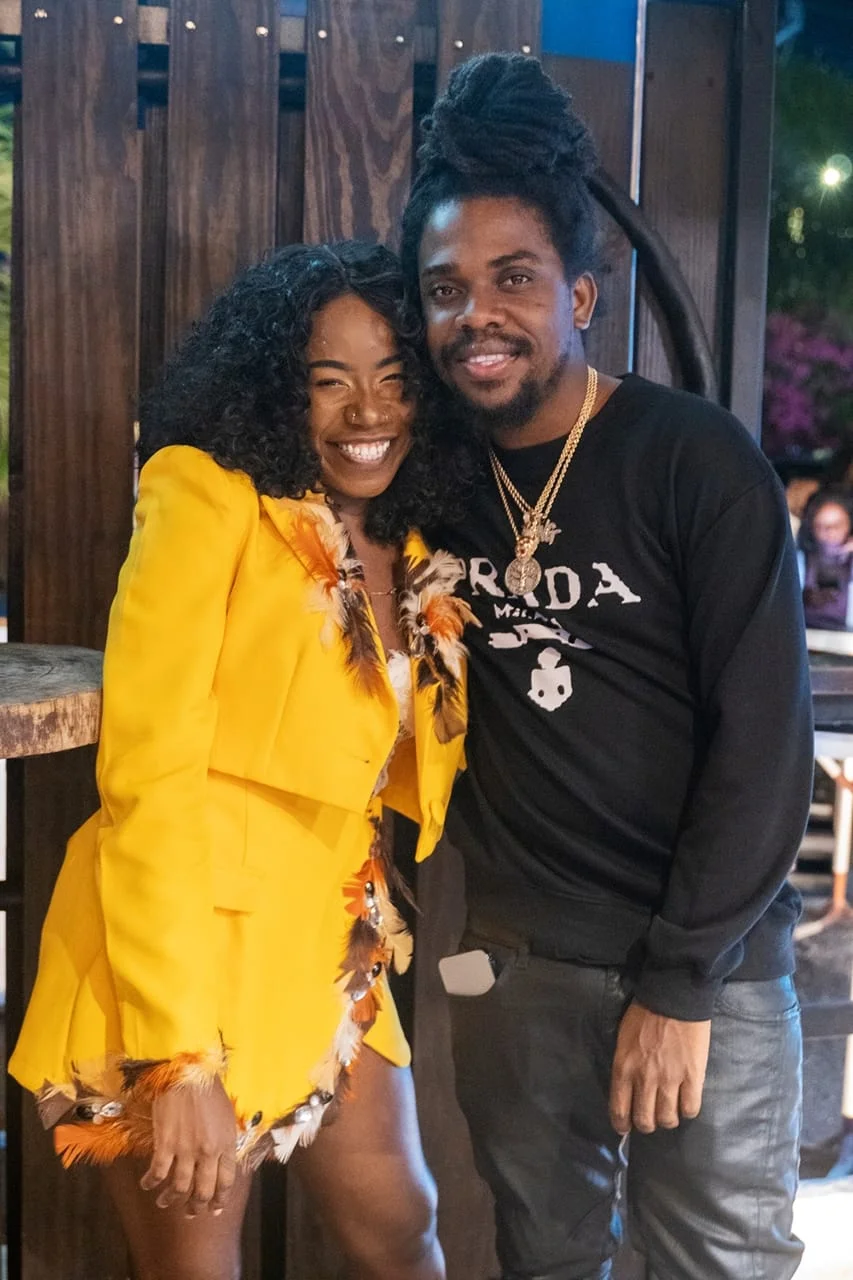 On the inspiration behind the track, Rosh tells us that the words came naturally the minute she heard the Yo Christon-produced beat. "I allowed my musical soul to absorb the instrumental fully. I felt the feelings I felt and tapped into that. The instrumental oozes moods of love, reflection, happy times, tranquility and so I wrote from that position."
"It's no secret that I sing about love a lot so the melodies flowed and the words followed almost immediately," she continued. "I felt the message was very relatable and so I continued on to my destination, arriving at a place of question of love, security and certainty – 'If I give you love, will you give it back to me…?'"
Producer Yo Christon shared with us a little backstory on how he created the instrumental. "This beat was created as I was feeling for something dancehall, but not the usual hardcore beat. Something smooth and calm, but with a high energy," the producer said. He also believes that the song has all the makings of a hit, as Jahmiel and Rosh Reign did it justice. "Both artists executed it well by approaching it with a feel that I imagined it being," he added. When asked if there was more to come, Christon affirmed, "There are indeed, this is just the beginning."
As for Jahmiel, his last single was released a month ago and has already amassed over 1 million views on YouTube, making this the most auspicious moment to follow up with another solid delivery. The reggae singer told Urban Islandz exclusively that joining the track was a no-brainer after hearing the magic that the Yellow Boss had already laid out. "Rosh Reign is a great vocalist which first caught my attention but after hearing 'If I' melodies and rhythm I was like 'I have to be a part of this song.' My response was 'this song bad'," he revealed.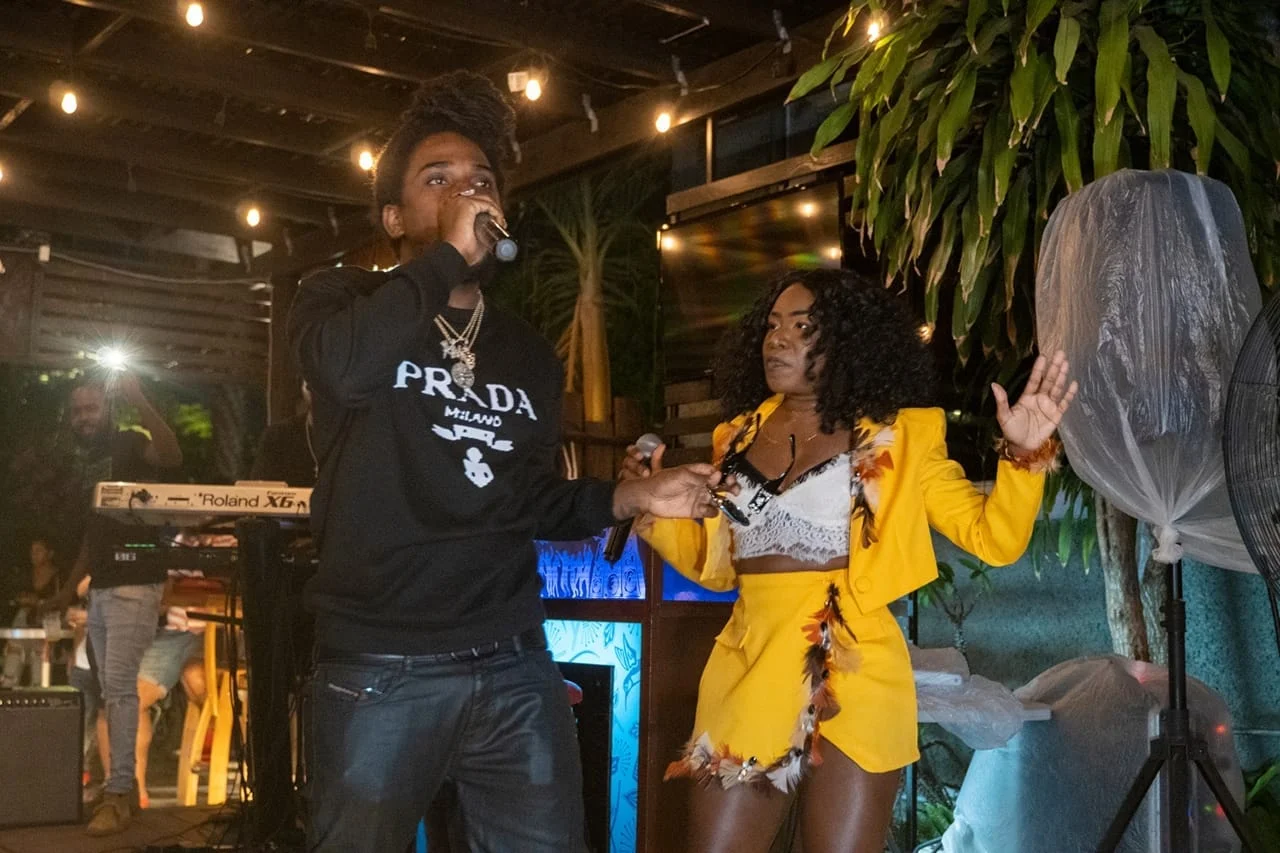 Jahmiel joined Rosh Reign on stage at her EP launch in Kingston, Jamaica, in January, where he performed a couple of his tracks and supported the songbird in her quest for mainstream success. It was evident from their chemistry on stage that the duo would be brilliant collaborators, and Jahmiel validated that.
"It was all good vibes working with Rosh. She's a very happy and humble individual, I can see her making it to the big stage in the near future," Jahmiel told Urban Islandz.
We asked if the songbird will be joining him on local and international stages to perform the song now that it's officially out, Jahmiel responded, "Most definitely, we're working on that."
"If I" was mixed by Grammy-winning producer Dre Day who is most famously known for his work on Koffee's Rapture EP. The producer said Marlon of City Rock Entertainment, who is Rosh Reign's manager and Jahmiel's former manager, reached out to him about completing the mix expeditiously, and he accepted.
"I was confident I could take 'If I' to another level sonically. So as soon as I finished mixing and sent it to [Rosh], her exact text was 'I LOVE IT,'" Dre Day told Urban Islandz exclusively.
The producer says he thoroughly enjoyed working with the top-tier female vocalist on this record. "I have worked on a couple songs with her before, and she is an amazing vocalist no doubt so yes, her delivery on each record made it easy and fun to mix," he said. Apparently, the duo has some gems in the vault, and Dre Day is excited to let them out. "Lots more to come for sure. I will be producing some of [her] next songs to come, not just mixing. Stay tuned for that," the producer added.
Rosh Reign's discography has expanded tremendously in the last annum from her pre-EP joint track "Easy" with dancehall lyricist Devin Di Dakta to the project itself (Reign), which features Spain-based reggae artist SumeRR as the sole guest star, and now, this prized collaboration with the Great Man himself. Yellow Boss even told us exclusively that her sophomore EP is near completion, which will delight the ears of the Yellow Massive. The songstress has come a long way since she opened up to Urban Islandz about her superstar origin story, and she is not looking back.
The official music video for "If I" is now available on YouTube, while the song is out on all digital platforms today. The Xtreme Arts-directed visuals perfectly portray the message the song conveys as the lovebirds are all smiles while they enjoy quality time on the beach, basking in the bliss of their undeniable connection. Check out the music video, and don't forget to stream and download "If I" everywhere now.