American rapper Bandman Kevo's Jamaican vacation did not work out as smoothly as planned, as the rapper was charged with dangerous driving while trying to navigate roads in Jamaica.
On Sunday, the rapper confirmed that he was on vacation with a group of people and ended up hitting two cars while navigating the roads in Jamaica. "Is the car f**ed up or what?" a person is heard asking the rapper. Bandman Kevo seen driving while the person next to him gives him directions to drive. However, the rapper bumps two cars on his left and then his right while driving.
"Sh*t watch out," the person tells Bandman. The rapper says "damn" after bumping into a car on his side of the road. "We hit another car? We did? Damn," the rapper says
It's unclear if the issue is him not being used to driving on the right-hand side of the road in Jamaica, which is different from the United States, where drivers use the left-hand side of the road and left-hand drives.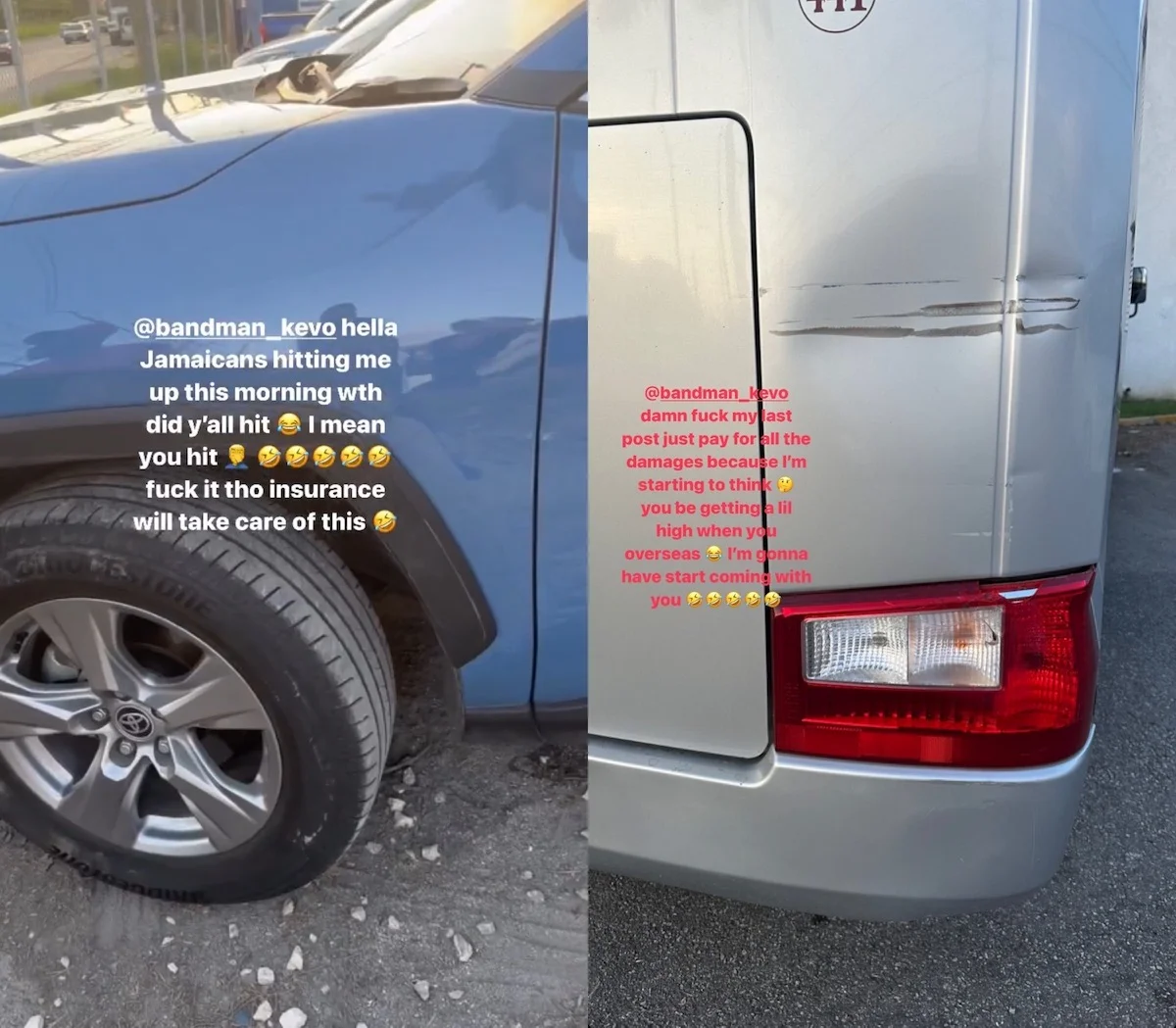 In another video, a colleague of the rapper films him at the police station where he was reportedly held in the lock-ups. His friend is given directions to his cell. A YouTube video also shows the moment the rapper is arrested and placed into custody by officers from the Jamaica Constabulary Force.
According to Urban Islandz sources, Bandman Kevo paid for damages caused to the vehicles, but the police still charged him for dangerous driving. It's not clear where the incident occurred in Jamaica or if there were any injuries, but according to Akademiks, the rapper was transporting 16 people to his villa on the North Coast.
On his Instagram account, the rapper shared his new fit for his new vacation on Saturday night, hinting that he had just gone on vacation. He also shared a video on his Instagram story confirming that he was "locked up in Jamaica." In another video, the rapper shared that he was scared after some men were seen knocking on his car window after the accident, and he also shared the aftermath of his hitting a vehicle at the back.
"Ain't no way I( was stopping for dude nem and Im with 6 other cars," he wrote.
It seems the rapper is back enjoying his vacation, though, as he later shared several snaps of him enjoying horseback riding and on the beach in Montego Bay.
"When you a hustler and you put God first you gone always bounce back," he also captioned a photo of him on an ATV.