Rihanna and her partner and father of her children, A$AP Rocky, are enjoying the process to baby number two as they enjoy a parents-only night out which includes Rihanna flinging it back on the American rapper.
The couple was spotted out having dinner together in New York City, and as usual, Rihanna was serving looks in a bright red Alaïa bodysuit set which was light enough for New York weather. The singer and Fenty Beauty founder wore a red sheer turtleneck bodysuit and skirted pants that came up over her pert baby bump.
She also sported a Messika diamond necklace that gleamed in the light and matched her outfit with a dark red Gucci clutch and heels.
The couple was also spotted at Rihanna's best friend Melissa Forde's Lush & Blush party held in Brooklyn. On Monday morning, videos from the party were shared on social media showing Rihanna and Rocky monkeying around.
Pregnant Rihanna and A$AP Rocky posed for candid photos
The couple was seen posing for photos and videos, with Rihanna seen standing in front of the rapper before she leans over and gives the 90s pose with her butt touching the rapper. Both of them crack up at the pose, with Rihanna's friend saying, "What they talking bout, yeah."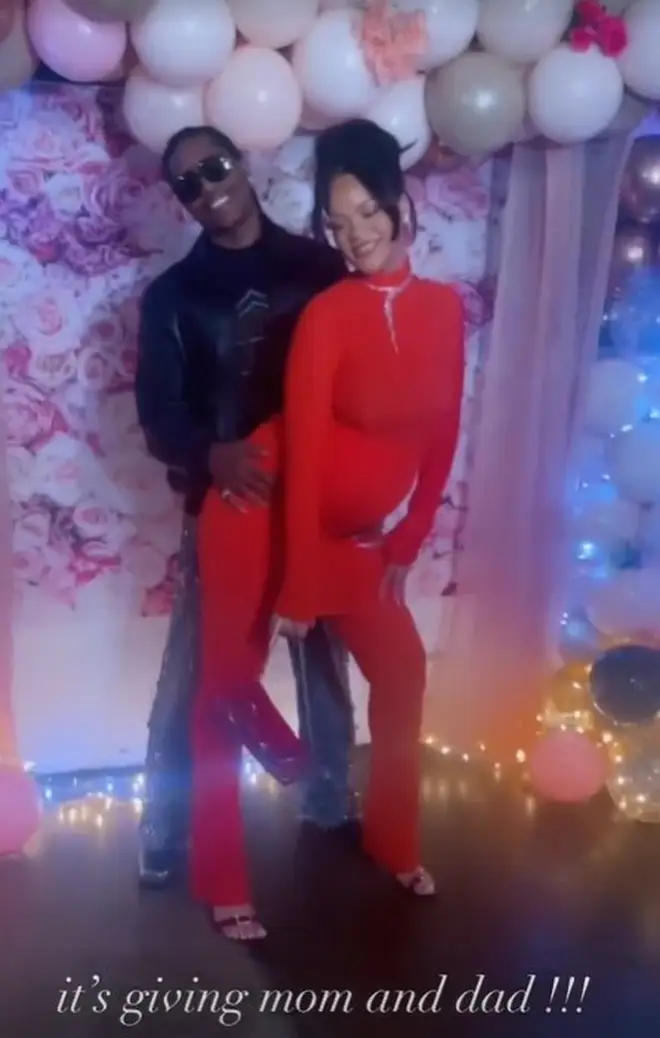 Rocky also holds onto the pop artist and cradles her baby bump. "It's giving mom and dad," a person taking a video of them says.
Forde also shared photos and videos of herself and Rihanna at the event. "Always late but still always there!!!" she captioned a photo of her and RiRi. In another, with her sisters and the pop artist, she wrote, "Heartstrings."
Rihanna posed for photos with her BFF Melissa Forde
Rihanna hinted back in February that she was bringing a special guest to her Super Bowl performance. Many fans felt that she would be bringing baby Mayers. However, the singer stunned fans worldwide as she revealed she was pregnant with her second child just months after giving birth.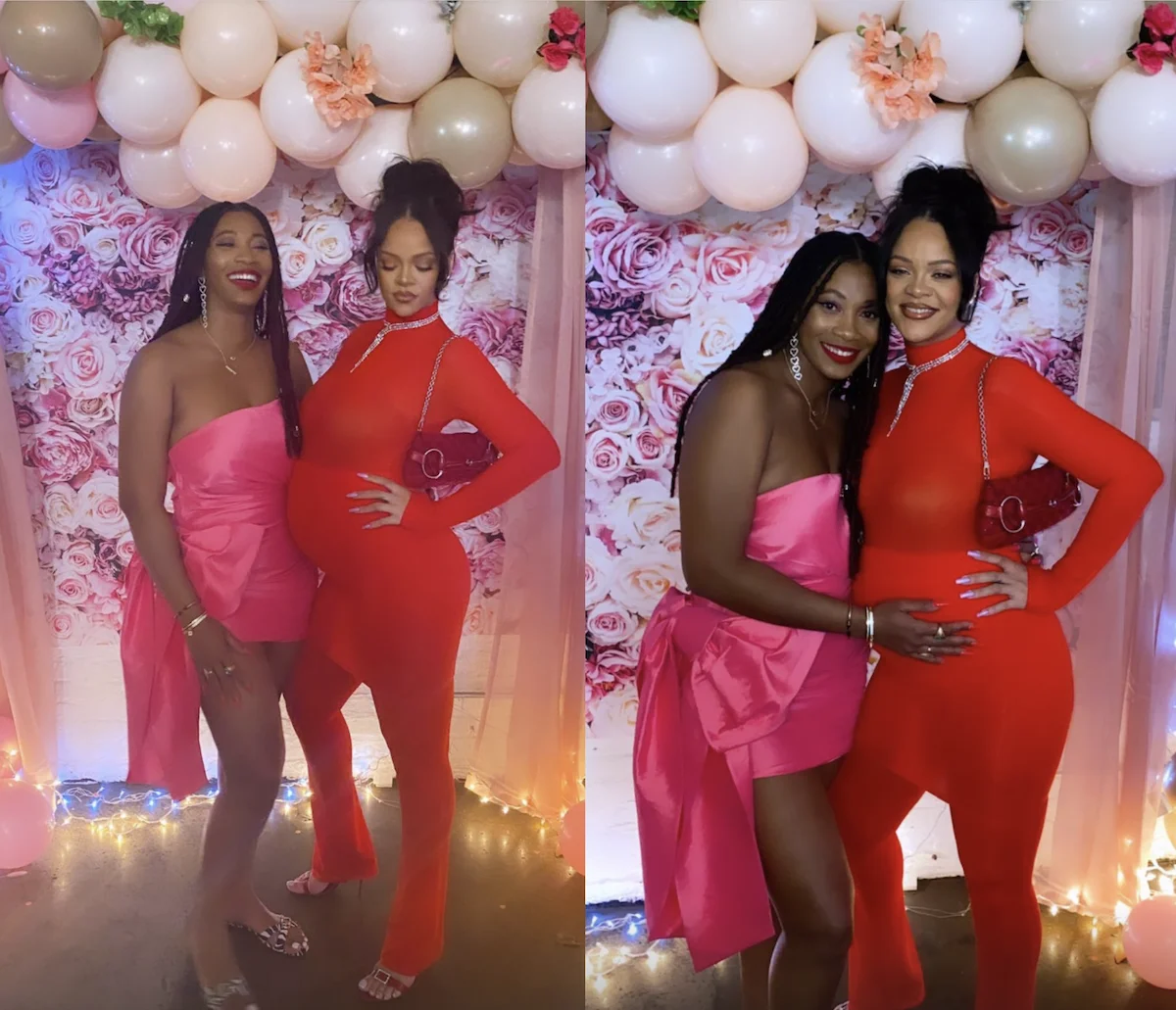 Rihanna's older child, her baby boy, will turn one in May. As for how far along she is, Rihanna has not shared that information, but fans are speculating that she might be about five or six months pregnant, so there are a few more months of pregnant looks from the singer.
In the meantime, baby Mayers might just be the happiest baby ever! New photos of him always smiling or laughing has gone viral.