Rick Ross jetted to Jamaica on Sunday on his Maybach Airlines and immediately hit up a seafood restaurant moments after landing in Montego Bay.
The Biggest Bawse has always displayed his love for Jamaican culture and is a regular on the island. This weekend he flew to Jamaica for the highly anticipated Sandz Caribbean Music Festival, where he was the headliner. Rick Ross put on a show for his fans, performing some of his biggest hits like "Hustlin'," "Aston Martin Music," "Stay Schemin," and more.
Patrons told Urban Islandz that they enjoyed Rick Ross performance as he brought the MMG energy to the event. "Performances were great I loved Rick Ross performance the Biggest Boss was amazing and he mingle win fans and show Jamaica love you can tell he got a genuine love for Jamaica unlike some artists who come and perform and cut, he was locked in," one attendee in the VIP section told us.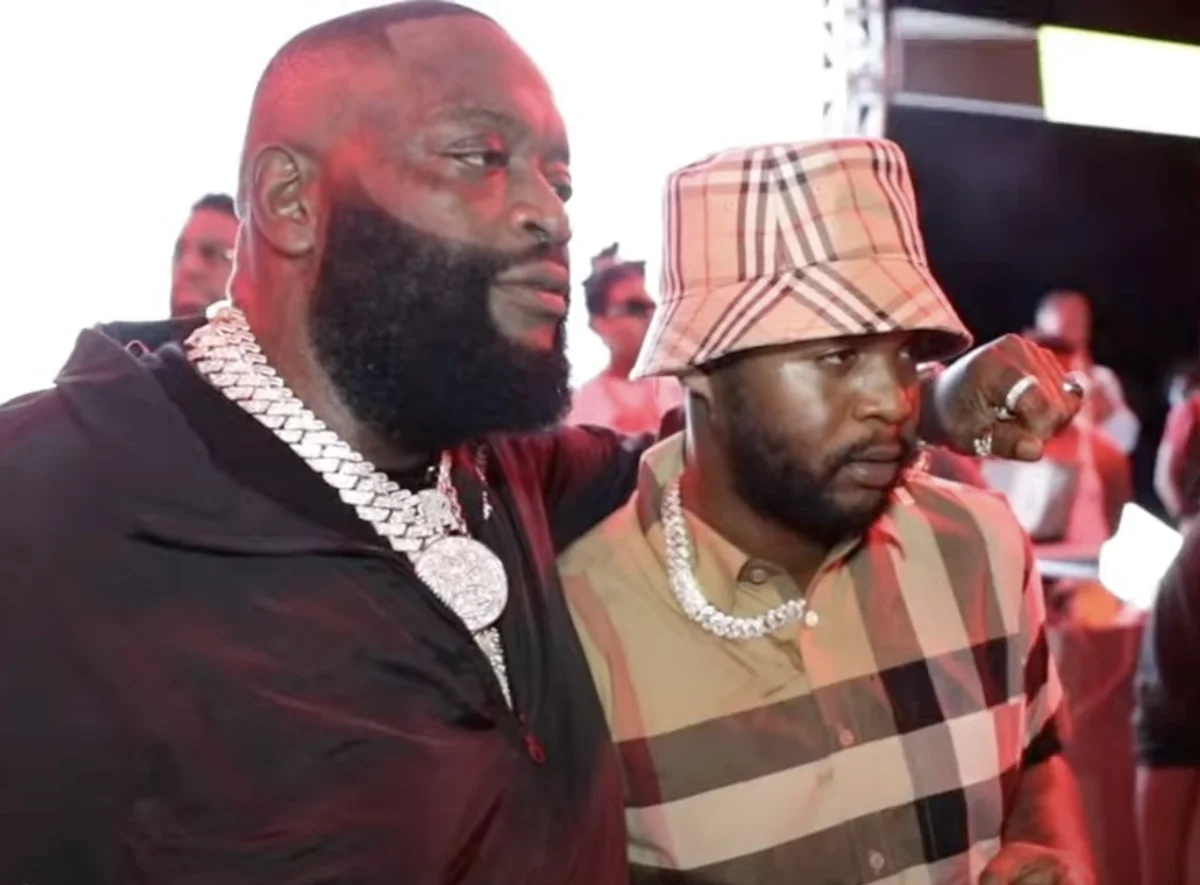 "Jam rock mi soon reach [Jamaica flag emoji]," Rozay wrote on Instagram while sharing some photos of himself with a stack of cash and a bottle of McQueen and the Violet Fog. In the photos, he donned a Suns jersey and shorts with a baseball cap.
Later that day, Rick Ross hopped in his Bugatti and headed for the airport in Atlanta, where he boarded his private jet he named Maybach Airlines. In the days leading up to the show on Sunday night at the Plantation Cove in St Ann, Rozay held an online press conference where he spoke about the global impact of Jamaican music.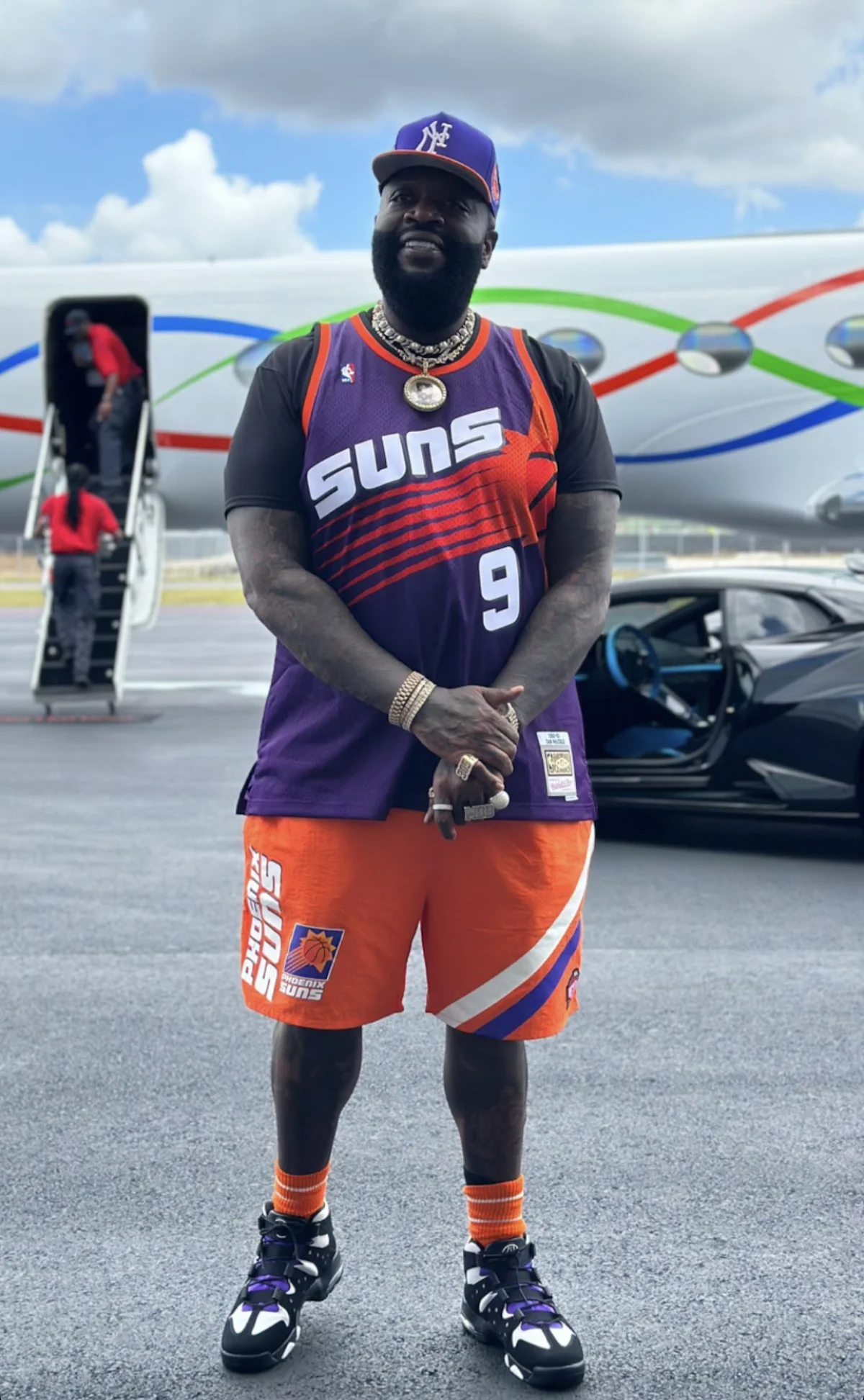 "When I think of Jamaican culture, when I think of Bob Marley, when I think of so many different other artistes that are just so powerful and influential – and not just in Florida and not just Miami – but really the whole culture of music, it is bigger than we could ever imagine," Ross said. "When I think of music, and Bob Marley there's almost nobody I feel that has had a bigger impact on life, not just music. It's a beautiful thing."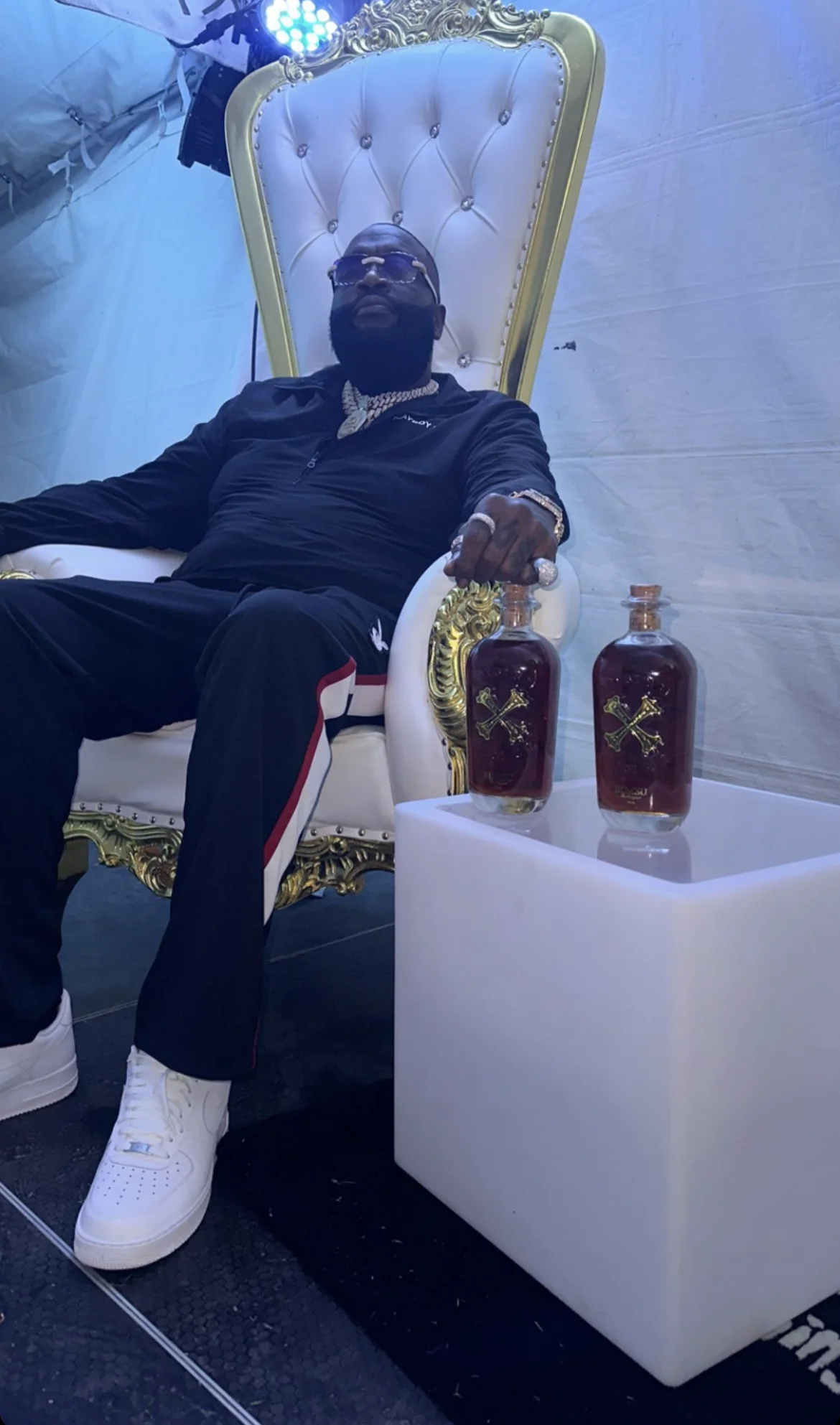 Rick Ross also got a chance to meet some local artists like Teejay, Beenie Man, Stalk Ashley, Moyann, and Ding Dong, who were at the event. It's unclear if Rozay will stay a couple of days in Jamaica after last night's show, but he did indicate that he is looking forward to meeting some young and up-and-coming artists while indulging in Jamaican culture.
"As soon as I get there I wanna land and go to the best fish spot, I told them the next day I wanna go water rafting, I want to eat some real curry chicken, some oxtail… yes, me want live life," Rozay said during the press conference.
Other artists who performed at Sandz were Beenie Man, Ding Dong, Gytian, Stalk Ashley, Moyann, and Munga Honorable.