XXXTentacion's mother certainly had the last laugh after being taunted in court by one of her son's killers.
Urban Islandz reported extensively during the trial that Michael Boatwright, one of three men convicted for the killing of rapper XXXTentacion, taunted his mother, Cleopatra Bernard, in court by blowing her kisses and other antics. He and his two friends, Dedrick Williams, and Trayvon Newsome, were sentenced to life in prison without parole. The judge shared some harsh words for the three men while handing down the sentence on Thursday, April 6, 2023.
Cleopatra Bernard reacted to the sentencing via Instagram, where she shared a news story. She wrote, "God is good," with a praying hands emoji. In another post, she shared a selfie of herself writing, "Big day." Bernard also shared that she is now in a happy place, knowing that the men responsible for her son's death are locked away forever.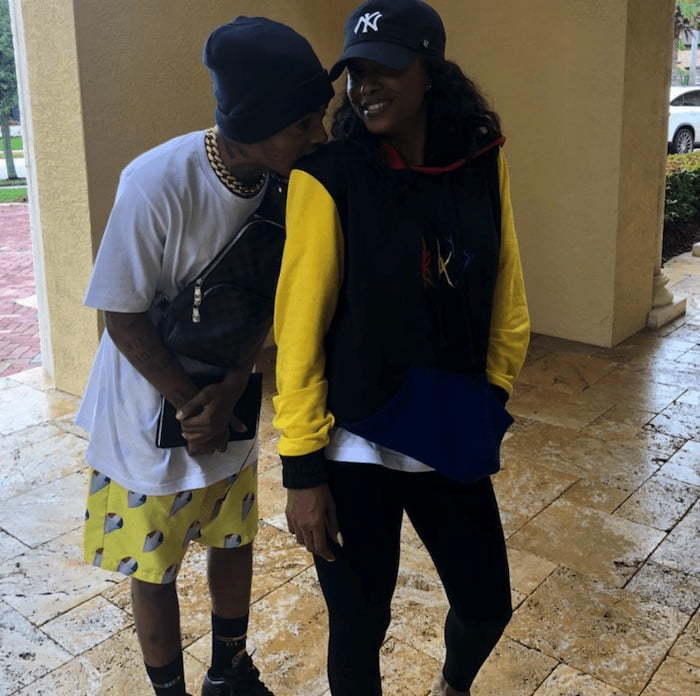 Cleopatra, who has pushed hard for justice for her son, also spoke with TMZ sharing her reaction to Boatwright's murder. "Buttright (not a typo) will now get the kiss he wants so bad," she said. As for Williams and Newsome, she says she hopes that they don't drop the soap.
There is a good chance that the three men will be targets in prison given that they killed XXXTentacion, born Jahseh Onfroy, in his prime, when he was already a household name with millions of fans. The "Look At Me" rapper was shot and killed during a robbery incident in Deerfield Beach, Florida, on June 20, 2018. Urban Islandz was among the media outlets that first broke the news.
According to prosecutors, who shared video evidence in court from the day of the crime, X was targeted because he is a famous rapper. The artist, who was 20 years old at the time, was shopping for a motorcycle with his uncle. Four men pounced upon him as he was leaving the dealership's parking lot in his BMW i8 sports car. The men used a black SUV to block the entrance before proceeding to rob the rapper. They took his Loius Vuitton bag with $50,000 cash before shooting Onfroy and fleeing the scene.
During his sentencing, XXXTentacion's manager, Solomon Sobande, shared a statement on behalf of his family. The statement also made mentioned X's 4-year-old son. "This is a loss we will never truly recover from," Sobande reads. "We will never get to see Jahseh live to his full potential, we will never get to watch him grow old, we will never get to watch him be a father."
XXXtentacion's killer smiled & blew a kiss at the family after getting the guilty verdict ?

?: @LawCrimeNetwork pic.twitter.com/xu8qXIwjan

— My Mixtapez (@mymixtapez) March 21, 2023