Bounty Killer is known for his fiery intros to his diss tracks, and many artists who have been unfortunate to challenge the dancehall veteran or inadvertently became an opponent in a clash know the artist goes all out, and some of his intros can downright hurt some feelings if one is soft.
From clashing with living legends like Ninajman, Beenie Man, and Merciless to contemporaries like Mavado and Vybz Kartel, Bounty's clashes are nothing short of legendary but also very entertaining. Some of the artist's biggest clashes have been marked by dancehall fans as being part of the best era for dancehall music- the 90s- the early 2000s.
One of those famous clashes recently resurfaced on social media as fans reminisced on Bounty Killer's cutting intros against Vybz Kartel. In the video shared on Instagram, which said it was one of 'dancehall's funniest intros,' Bounty Killer unloads a series of insults against
"Alien looking bloodcl**t deformed hunchback b***yboy handicap, Bwoy nyam down from the ramping shop bleach out face bloodc***t b***yman f*geisha Palmer, weh yuh feel like Alliance bloodclaat gun dem a drama?" the artist can be heard saying.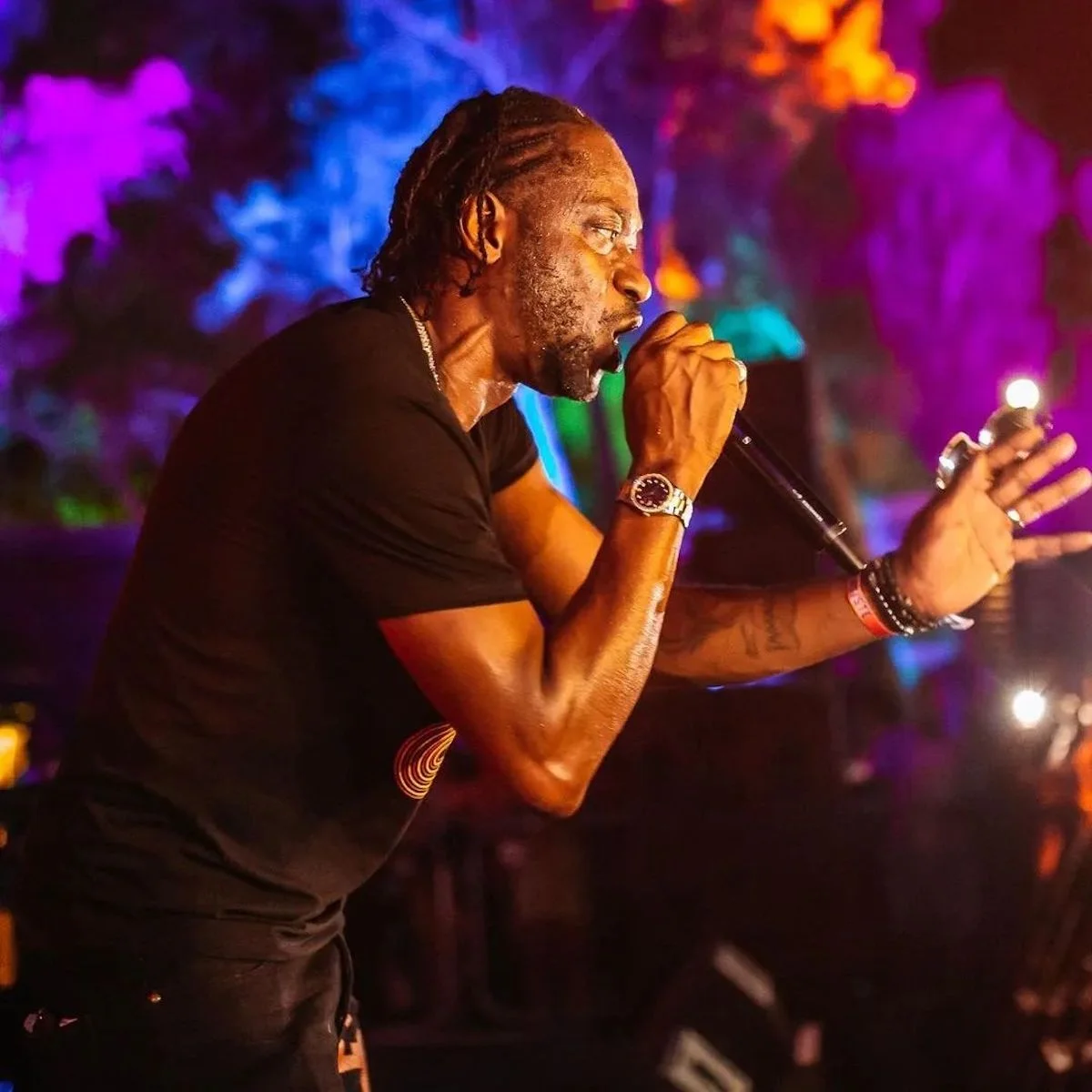 Fans commented on the barrage of insults that's sure to cut any person, while others found it funny. "I don't want to be on the receiving side of this kind of hostility. No sah," one fan commented. "Father vs son if uno think Kartel vs Vado did hot try again only thing dem neva meet on stage," another added. "Wham to bulletproof intro when Bounty dissing Beenie that was the biggest and hardest diss in dancehall," another pointed out.
Bounty Killer also commented on the post, but he explained that there was no white flag in a clash as Vybz Kartel also dealt his own jabs.
"Addi know that he pushed me to no limit but I love that kid to my heart mind and sole if unuh missed him like I do broken heart emoji," Bounty wrote in the comments section.
Vybz Kartel previously credited Bounty Killer for taking him under his wing in his Alliance crew. Still, the artists fell out with Vybz Kartel going on to form his own Gaza Empire, and he became immensely popular.
In another comment, he said they had no hard feelings after patching up their relationship a few years back.
"Family feud don't want to hear it @vybzkartel x @grunggaadzilla," he wrote in another comment.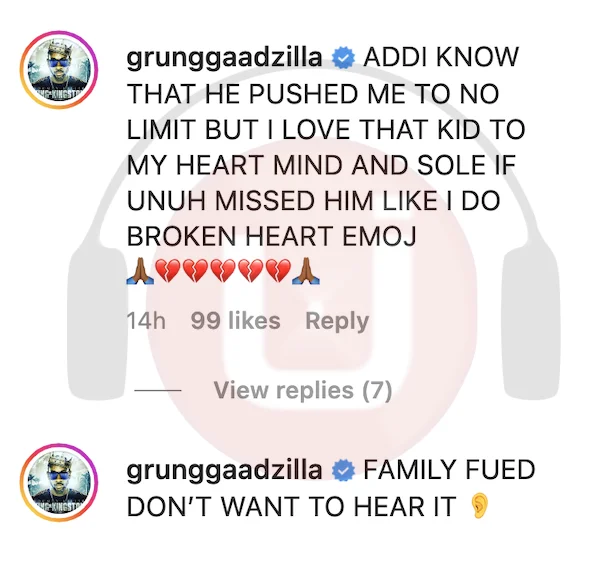 Bounty Killer and Vybz Kartel have a long history of mentorship that turned into rivalry and now to close friends. The incarcerated deejay holds the dancehall legend in high regard for taking him under his wings in his early years and giving him his big break in dancehall in the late 1990s to early 2000s.
Bounty Killer once jumped to a young Vybz Kartel's defense on stage when Buju Banton grabbed his microphone in the middle of his performance.
"Gargamel [Buju Banton] no disrespect but you can't disrespect the young artist them like that," Killer said after taking the mic from Buju Banton. "You have to set example see what me a say. Because him a sing a one tune and him a deejay for the people them and him naan over doing it. Him don't even get in the chorus anyway no disrespect."
The incident recently caught the eyes of Shawn Storm, who also criticized the "Driver" singer for his actions.