Rapper Future baby mother Joie Chavis is heating up the Gram as she enjoys another vacation to Jamaica. The island has seen an influx of celebrities who are escaping the chilly winter temperatures of the North and choosing food, vibes, and fun as they come to Jamaica to relax and rejuvenate.
She recently shared that she was on the island visiting several local attractions on what appears to be a solo vacation with her friend Kayla Nicole. In photos shared to her social media accounts, Chavis shares several bikini shots showing off her glowing skin with her background featuring water lilies and lush foliage.
The mother of two appears to defy the laws of nature as she bares her body in a skimpy black and white bikini, and other shots she is seen in other shots sipping coconut water with a straw while her toned abs are flexed.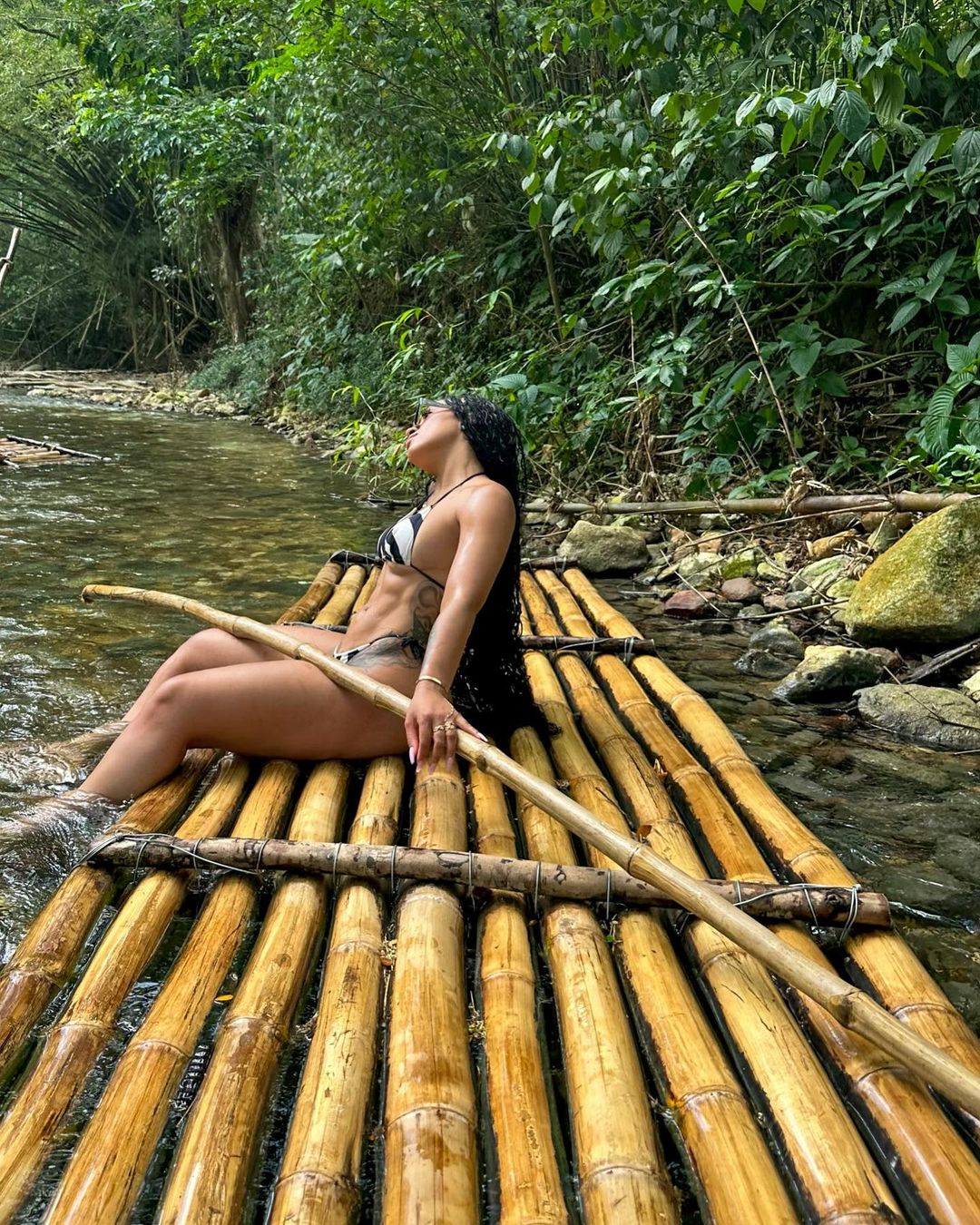 The photos of her laying on a raft appear to be taken at White River in St. Mary, where rafting is a popular activity by tourists. In other photos, her long braids flow down her back and past her butt.
Joie was reportedly on vacation with her friend, Kayla Nicole. The duo are well-known gym buddies and also seem to be in business together, as they were in New Orleans for a hosting gig just a week before they were spotted in Jamaica.
The model and Tik Tok dancer made a name for herself mainly from her link to rappers Bow Wow with whom she shares a daughter, and Future, with whom she shares a son.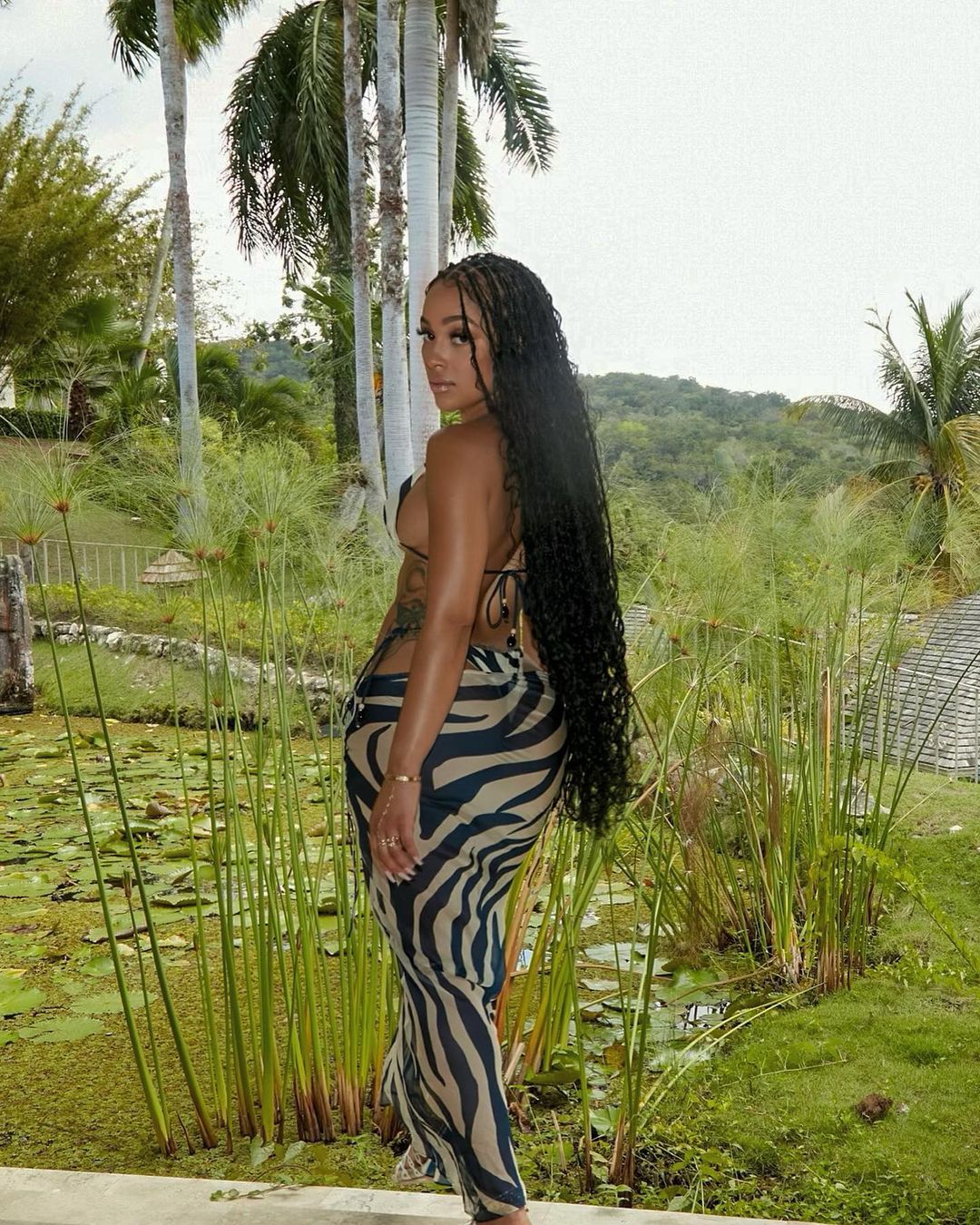 She was previously seen locking lips with Diddy last year on the coast of Italy on his massive yacht, but it seems that was short-lived as she appeared to move on and is not dating NFL cornerback Trevon Diggs. The two seemingly confirmed their relationship last October.