Popcaan has announced to return of his St. Thomas-based festival, Unruly Fest, which will take place in December this year following a hiatus due to the Covid-19 pandemic.
The last festival was last held in 2019, which featured Popcaan and several artists attached to his Unruly Camp. Funds from the event are usually used by the artist's foundation to do work in St. Thomas, the parish he was born and raised in.
On Friday, Popcaan shared a poster announcing the festival's return on December 22, 2023. At the bottom of the post were the words, 'Popcaan & Friends in Concert,' hinting that the artist might be inviting some of his friends, aka other artists, to attend the event. On his Instagram Stories, he captioned the Unruly Fest poster, "bout that time," which showed him in a full shot staring down the camera.
The return of Unruly Fest was hailed by fans of the artist. "We readyyyyyyy," Popcaan's sister Unruly Squid said. "The Entire World Ago De deh!" Grammy-nominated artist Jesse Royal said. "Yeah affi frwd a da one yah flight affi book east side st Thomas," another person said.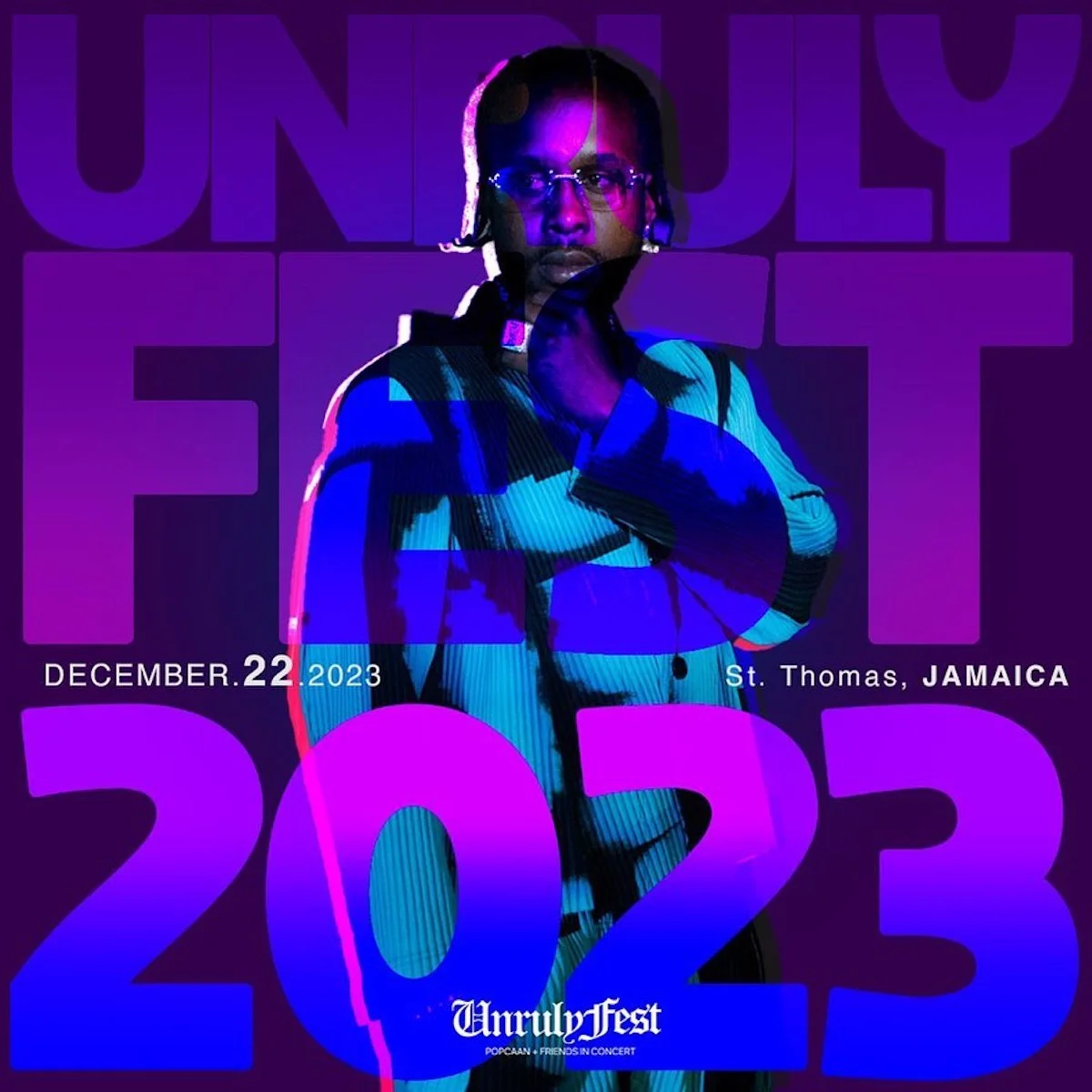 The rapper first started Unruly Fest in 2018 to bring tourists and locals to the parish as a way to create income earnings and stimulate the parish economy. The parish is said to be among the poorest in Jamaica, with the highest rates of poverty. The festival has seen artists like Drake and Tory Lanez taking the local stage.
The announcement of Unruly Fest, St. Thomas edition, comes a year after the artist took the festival to Europe in the summer of 2022. The event was held on September 1-5 on the island of Pag, Croatia featuring a series of Dancehall and Afrobeats artists.
In the meantime, Popcaan also dropped his Deluxe album Great is He on Friday, adding eight brand new tracks – "Celebrate" feature Black Sherif, "Bend It Over", "Millionz," "With You," "No Expectations," "Barbie Dolly," "Greatness," and "Light One."
In the meantime, Popcaan is gearing up for his upcoming Great Is He tour in Europe this summer. The tour kicks off on May 12, in Tilburg, Netherlands.