Chance the Rapper and Vic Mensa are keeping true to their word as they both visit Jamaica months after declaring that they were looking into bringing their Black Star Line Festival to Jamaica in 2024.
On Monday, Mensa shared a photo of himself enjoying the beach at a property in Ocho Rios. "Headed to Kingston I heard that's where the sauce is at," he captioned the photos.
Black Star Line Fest also shared on its Instagram Story that Mensa and Chance were visiting in relation to the festival's staging in Jamaica. "The boys have touched down in JA," the festival page captioned a photo of Mensa relaxing at the beach while taking a phone call.
Both of the Americans also linked up with international superstar, Popcaan as they were spotted at a bar together, and Mensa also shared a video of them by the toll stop in St. Catherine. Last October, the artists revealed that following the successful execution of their inaugural Black Star Line Festival in Accra, Ghana, on January 6, 2023, they were considering bringing the show to Jamaica for 2024.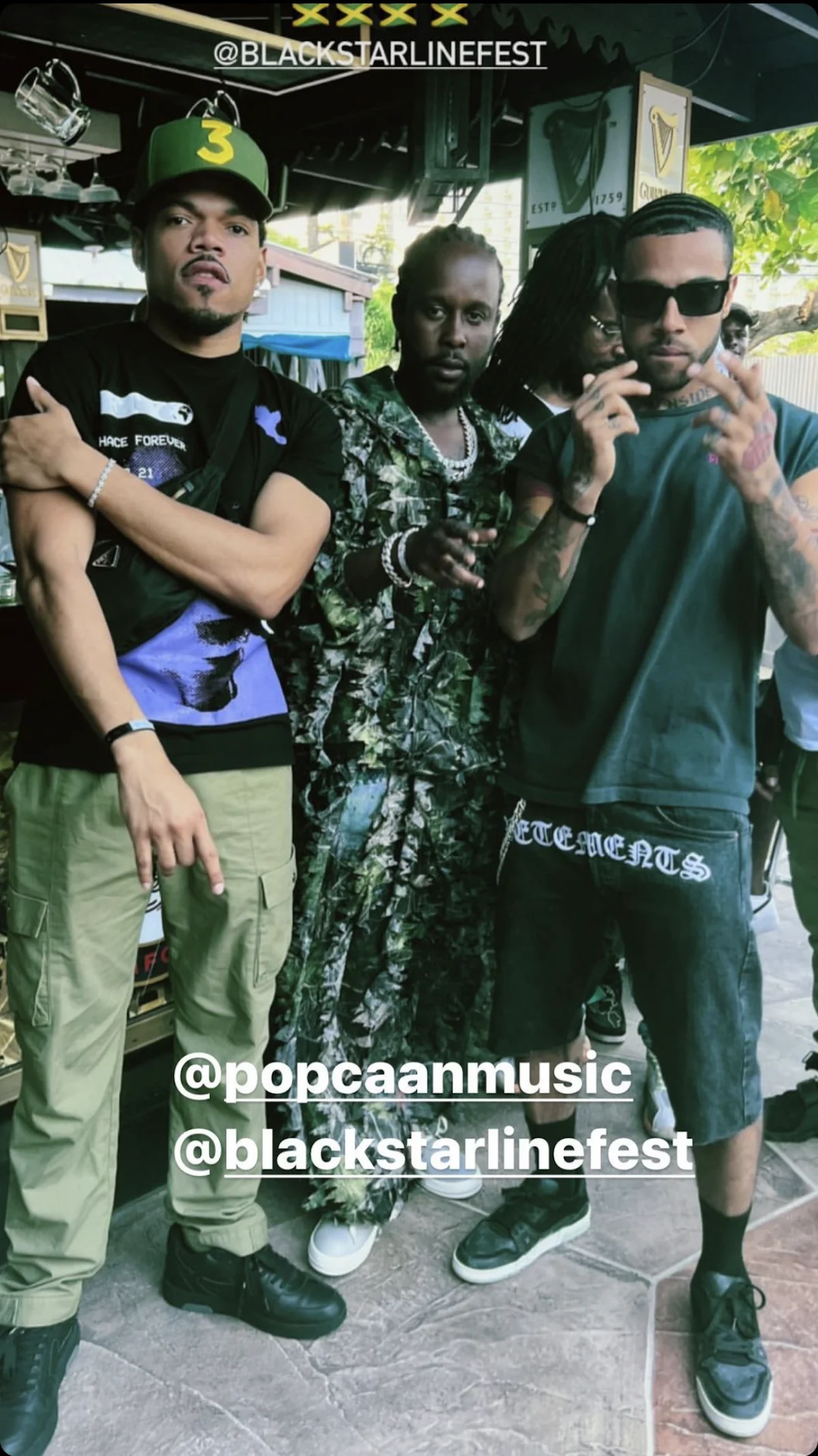 "We're actually thinking about hosting the next one in Kingston, Jamaica," Chance said. "We're still working it out in our heads. And we love the city of Accra and Ghana and West Africa as a whole. We just want to continue to, like, create a community in other spaces."
The event held in Ghana was free and featured performers, including Erykah Badu, who headlined Jeremih, T-Pain, Sarkodie, Tobe Nwigwe, and others.
The festival is named after Jamaica's civil rights hero, Marcus Garvey's company of the same name, which made connections for Africans between Africa, America, and the Caribbean.
The modern-day festival aims to connect Black Americans to black diasporas abroad, but more so, the influx of foreigners will also stimulate economic activity in the places attendees go. The inaugural show saw 52,000 attendees, for the event hailed a massive success by the two Chicago rappers.