New York Drill rapper, Nas EBK, has been arrested and charged with murder for the death of a man in Times Square, but the rapper says he is innocent.
Several photos and videos splashed across news sites in New York showed EBK being handcuffed and led by law enforcement officers into a waiting car. According to AMNY news in New York, the rapper was charged in relation to a fatal shooting at Times Square back in February, news reports said. Nas EBK, whose real name is Nasir Valenzuela, 19, has been charged with the death of 22-year-old Idressa Siby, who was shot and killed on February 9, around 5:37 p.m., following a dispute with EBK.
According to the NYPD, the victim was shot at the corner of 44th Street and 8th Avenue in Times Square. The victim managed to run away a block from the shooting, but he collapsed at a nearby Chick-fil-A and later died at Mt. Sinai West hospital.
Nas EBK was arrested in New Jersey on March 10 and taken to Midtown, where he was charged with murder in the second degree. Previous reports about the incident said Nas EBK was spotted on surveillance video running North after the incident. Police also say that he and the victim were acquainted with each other.
The second-degree murder charge comes just weeks after the rapper was charged with assault and terroristic threats following a prank gone wrong at a ShopRite in Rochelle Park, New York. The rapper and another YouTuber were playing pranks on an employee when things escalated. The rapper is accused of brandishing a scalpel knife when an employee approaches him.
Bronx Drill rapper "Nas EBK" who was arrested for bullying / pranking civilians in Shoprite in New Jersey has been picked up by NY detectives for a second degree murder charge in relation to a shooting he allegedly did in Times Square, Manhattan that left a man dead. pic.twitter.com/T597a5RzXM

— DJ Akademiks (@Akademiks) March 10, 2023
On Friday, Nas EBK reacted to news reports by writing on his Instagram account that he was "innocent".
"Only God can judge me!! Be home soon. Free da guys," a post on his Instagram feed read.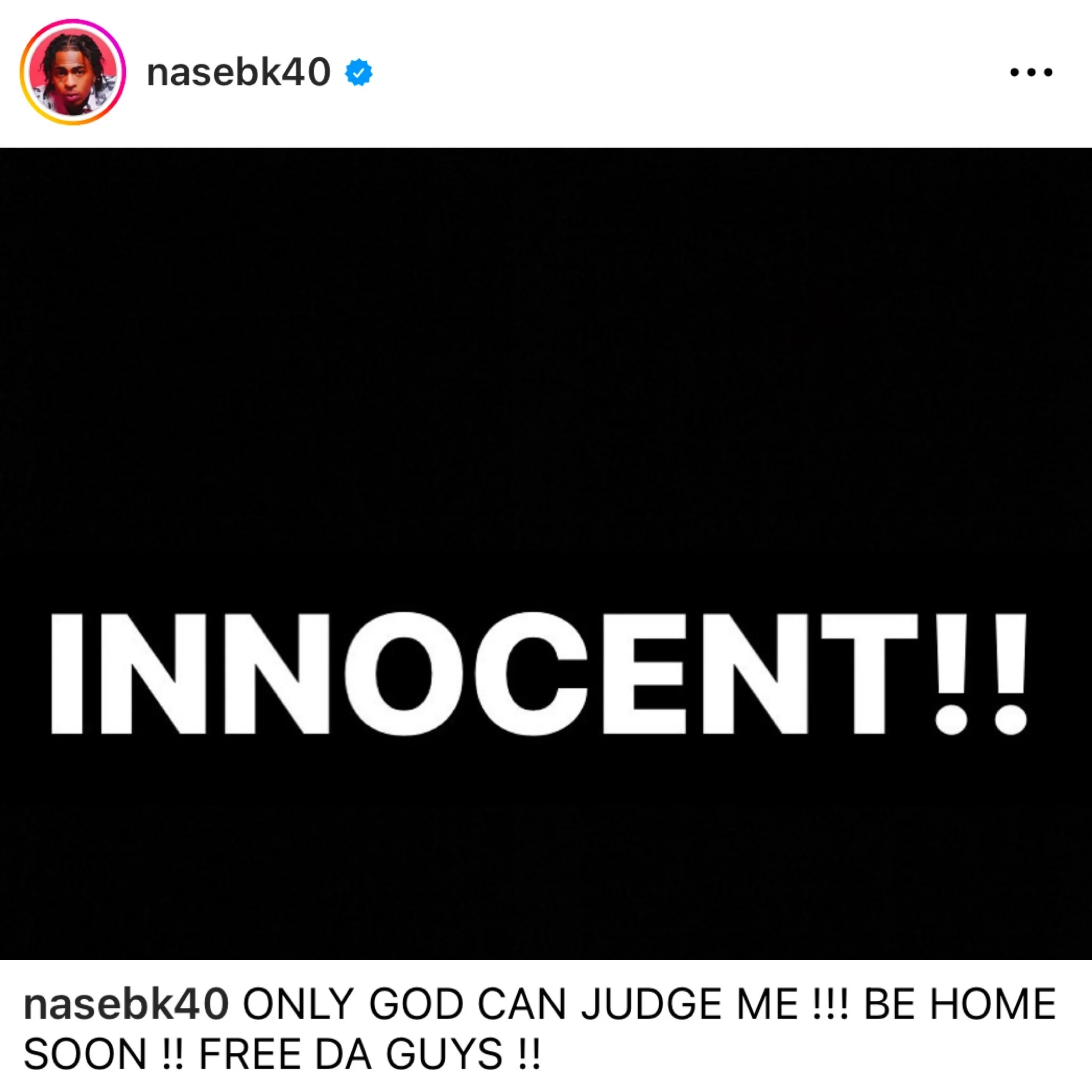 Story developing.