American rapper Meek Mill has issued an extensive apology to outraged Ghanaians after he released a music video that he shot in the Jubilee House, the country's presidential Palace.
Meek Mill was in Ghana recently, where he performed at Afro Nation and seemed to enjoy connecting with his black roots. However, his excitement at sharing about his visit took a wrong turn after he filmed and released a music video that was shot inside Jubilee House, also called Golden Jubilee House, which is the official residence of the President of Ghana.
The expletive-laden music video was later deleted after members of the country's opposition raised questions about the security of the Palace as well as the music video painting the Palace in a derogatory way.
Many persons online condemned Meek Mill for destroying the image of the Palace that's off-bounds for ordinary citizens.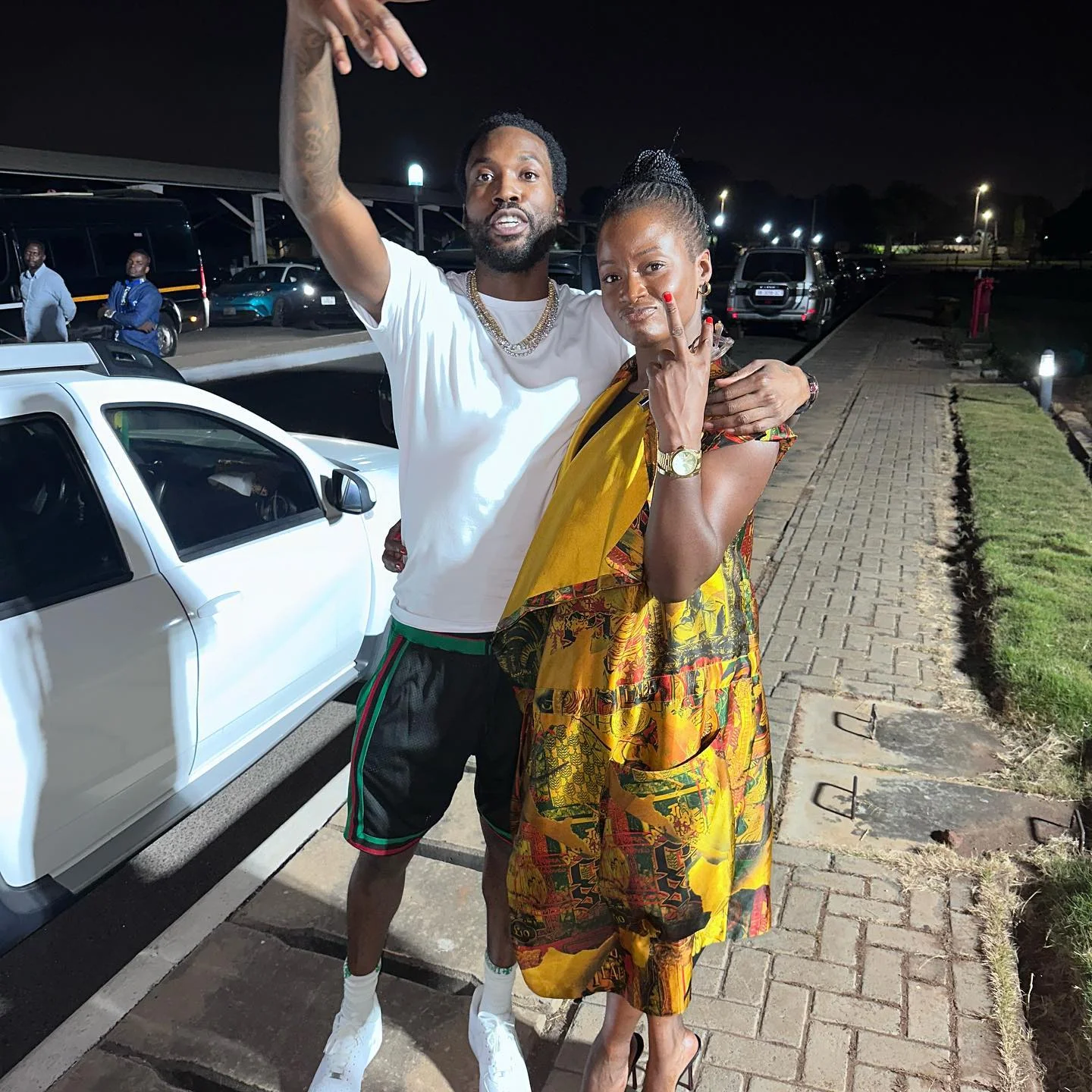 On Monday, Meek Mill issued a lengthy apology where he also explained the rationale for shooting the video.
"To the people of Ghana no video I drop is ever meant to disrespect the people of Ghana …. The fastest way to make connection is thru music and I wanted to do that with displaying art … im in my 30's from America and didn't know much about the lifestyle here," he wrote on Twitter.
"My apologies to the people if any disrespect! We still gonna push to make the connection between black people in America and Africa … what I'm trying to do is more than a video and you should see coming soon! My apologies to the the office also!" he wrote.
The rapper said that he had sought permission to be in the Palace, but it seems that the Palace was unaware of his purpose for visiting.
"I don't think they knew it was video footage when we asked to shoot it's a small camera and one kid … in America we didn't know this existed and was excited to show because they don't show Ghana on our media much! So I'll take responsibility for my mistake! Not intentional," he said.
Meek Mill also wrote in another tweet that he wanted to see Africans and African-Americans unite and didn't want his actions to cause further division.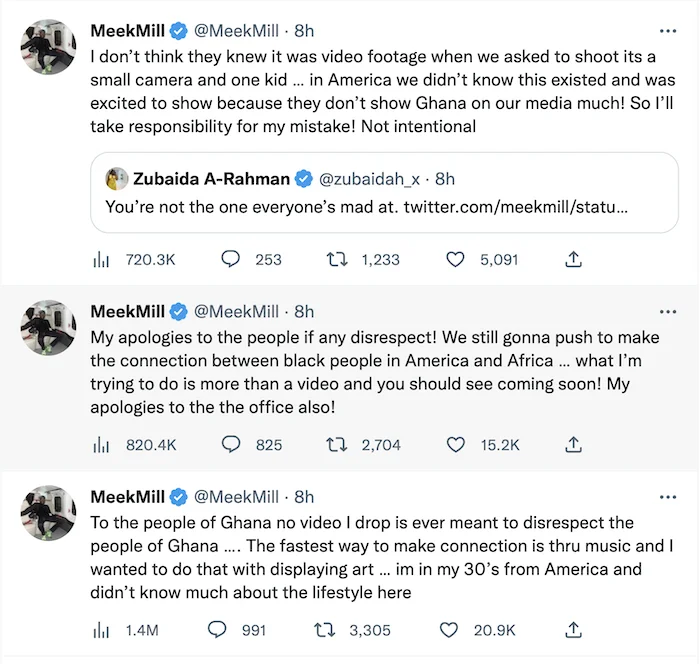 In the meantime, the opposition in Ghana has called for the staff at the Palace to be fired for allowing Meek Mill to film there.
"We are waiting for KON to come and tell us that Meek Mill's video was doctored or a CGI effect and that it wasn't the real Jubilee House right? Sure," journalist Ölele criticized the Ghanaian government.
Another journalist Frank Darkwah wrote, "Samini one of Ghana's music icons got his hand pushed away by one of the President's security personnel during a campaign train. This man here whom no one knows gets the chance to wrap his hands on the President's shoulder," pointing out a photo of Meek and his entourage.