Baton Rouge rapper Boosie Badazz says it's been difficult living with diabetes as he asked fans for prayers after feeling sick due to the illness.
Boosie Badazz, who is known for his hilarious commentary and albeit questionable social media posts leading to him being banned on Instagram, shared that he needed some cheering up over the weekend. The rapper disclosed that he was frustrated dealing with diabetes which he had been diagnosed with when he was 19 years old.
"This diabetes sh*t is hard. Been fighting this sickness since 19 still can't shake this sh*t," the 40-year-old rapper said. "Woke up sick af yall keep me n yall prayers," he added with hashtag #goingthrusomethangs.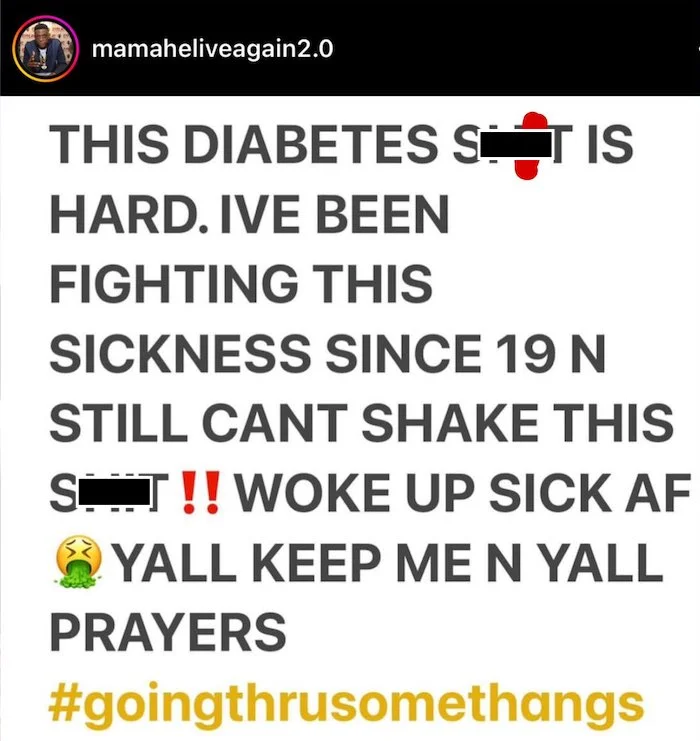 Back in December 2020, Boosie shared that he was diagnosed with diabetes when he was 19 years old. The rapper had had a tough year after being shot in the leg at a funeral earlier in 2020. However, his healing was not incident free, as it was revealed that his leg was not healing properly.
There were reports that the rapper's leg had complications with healing, and it might have to be amputated if it doesn't heal. The rapper was also seen out and about in a wheelchair while also performing.
Boosie Badazz also shared on Instagram in November 2020 that he had been out of Insulin and asked fans if they could help. It seemed that some good Samaritans did come to his aid after all. In the past year, he has not shared anything about his health, but in an interview with 2020, the rapper appeared to have hinted his diabetes might have been caused by his using drugs at a young age.
"I ain know, I was drugging and thugging man. I was sipping and slurping XPL, Codeine, PCP… tearing my body up," he revealed.
It's unclear the type of diabetes Boosie has, but the rapper received advice and words of comfort from fans.
"Diabetes ain't no joke at all I've had type 1 diabetes since I was 12 yrs old with good diet n exercise it's possible boosie believe me," one person said. "Diet will help bro you gotta commit to that," another person said.