Super mom on duty, Spice, and her kids went viral with this clip.
Quarantine has brought out many persons' creative side as Jamaican female dancehall deejay Spice could tell you. While lock downs linger in Georgia where she was staying with her kids during the pandemic, the reality star has found success documenting her daily life on her Youtube Channel, Spice Official World.
Each episode is an enjoyable and engaging slice of the blue lady's life, from 'What's Inside' her Gucci knapsack to "Smash, Marry or Kill: Celebrity Edition." Last week's mini challenge, "Who Knows Me Better? Son vs Daughter" has gone viral not only for its entertainment value but showing an unfiltered snippet of family time with good clean fun and competition.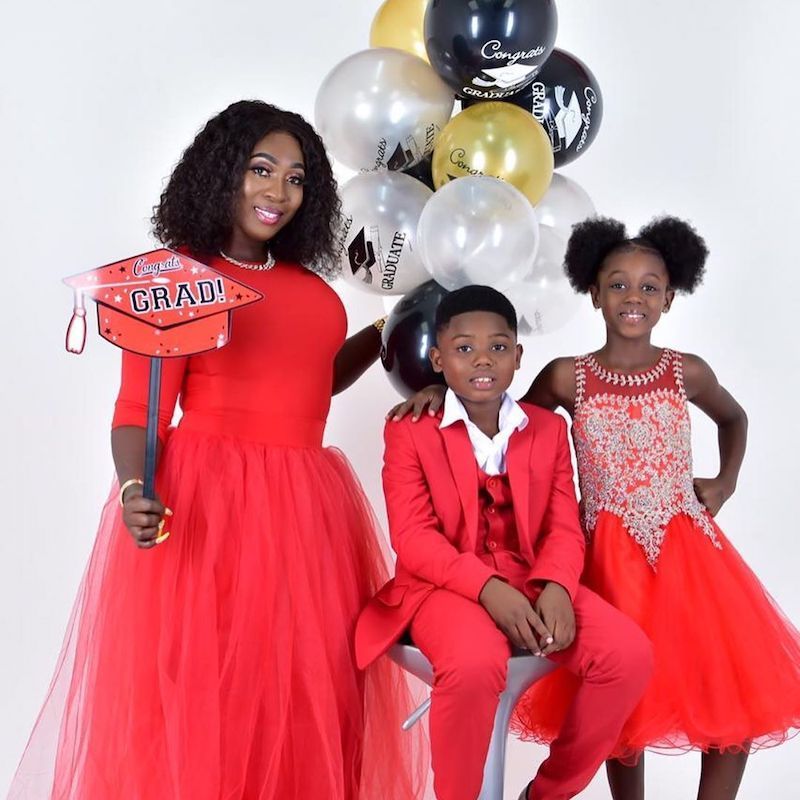 Spice was recently branded a "Super Mom" by industry veteran Bounty Killer, and the episode certainly shows us why. She gives us game night with some great vibes and a lot of laughs to go around thanks to her two kids, Nicholatoy and Nicholas Jr. With the grand prize being "whatever they want when stores reopen," Spice's family 'versus battle' is guaranteed to have you cracking up and cheering for either Team Toy-Toy or Team Nicho as the 17 minutes fly by. The "Cool It" singer's relationship with her kids is one to aspire to, and everything from the facial expressions to the outrageous answers themselves is worth watching.
Do you know what's Spice's favorite brand? How old was she when she started singing? Sure, you could always Google those answers, but her kids have the tea on what she cooks the most, who she talks to on the phone all the time, and what's the first thing she is likely to say when she's upset. It's a great way to beat boredom and learn all about your favorite female emcee at the same time.
We won't say who won but check out Spice's face when she heard the "Apple store" request, as well as the full video below: