Did Beenie Man ex-wife D'Angel had an affair with Vybz Kartel?
Pairing the name with the likes of Beenie Man or Jamaica's OnlyFans queen, D'Angel, and you are sure to get a healthy dose of controversy and 'mixup.' While on his Instagram LIVE session a couple of days ago Foota Hype said that a majority of the squabbles that Vybz Kartel was engaged in was as a result of his ability to woo other females away from their partners, with many of those partners being his fellow coworkers.
"All a di artiste dem yuh si and kartel a kick off a ova gal" were Foota's exact words. It seems that Foota is not the only one with information on Vybz Kartel's debauchery, at least in one instance. Artiste and label owner Don Mafia, who was a former associate and songwriter for Beenie Man, is also spilling some tea for social media to sip.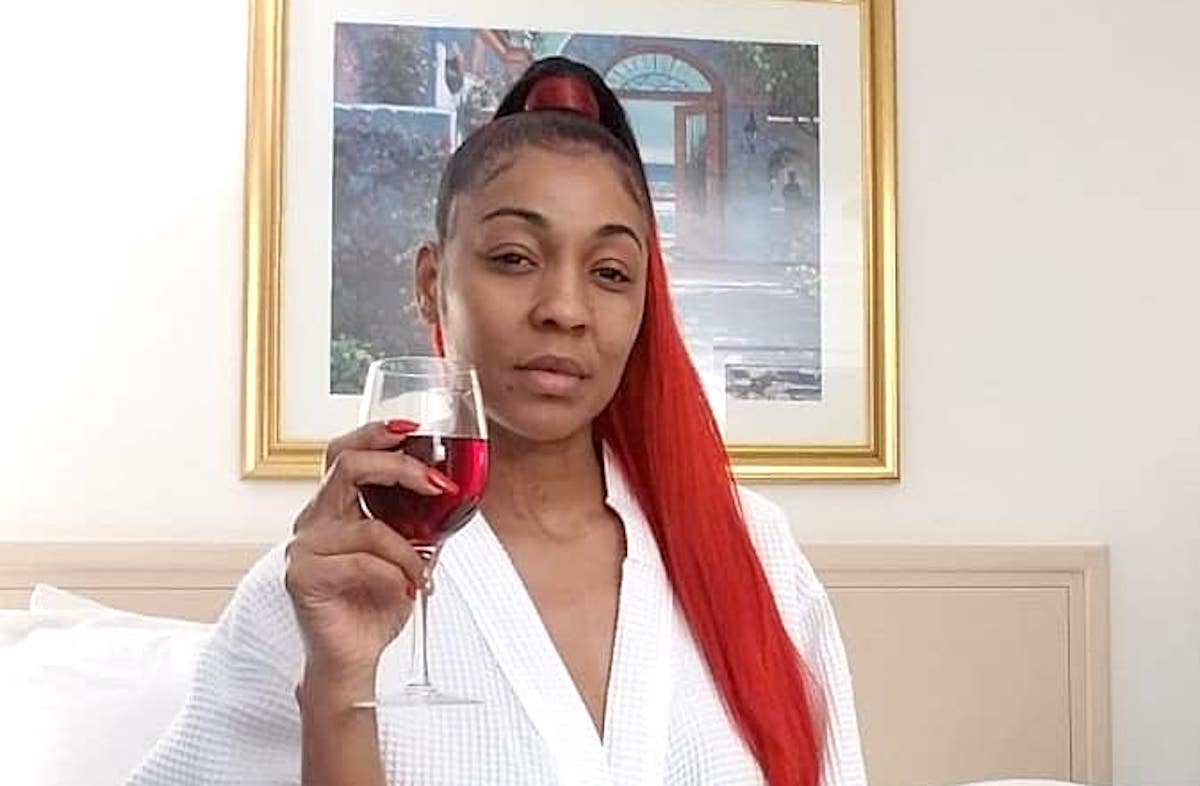 Don Mafia and Beenie Man have parted ways for more than a decade now. However, the bitter blood between the two still boils ferociously especially since Mafia still accuses Beenie of not being properly compensated for his work with him.
Beenie refuted Mafia's claims about money being owed for musical projects in a recent video uploaded to social media. The girls dem sugar also provided his reason for why he and Mafia were at odds. According to Beenie, Mafia did not approve of his and D'Angel's dating and subsequent marriage. In the eyes of Mafia, Angel was a bearer of bad luck. The Dr. Beenie Man wedded Michelle Downer, D'Angel's government name, in 2006, but the two separated in 2010.
Don Mafia has since responded to Beenie's explanation, even though his response is a bit later than he would have liked. He delayed the alleged truth bomb to allow Beenie to properly grieve for his mother, who is currently ill.
Clearly, Tuesday felt like the day to cause some trouble, and Mafia decided that the best way to land his jabs was through a song since he is "not a vlogger." He delivered on his promise by sharing two snippets of a fiery diss track on his Instagram page.
In one clip, he addresses the supposed reason Beenie Man is no longer fond of Vybz Kartel. "A come a tell lie bout mi nuh like D'Angel, den nuh yuh a bawl to mi when she go f__k Kartel," deejays the Mafia.
Neither Vybz Kartel, D'Angel nor Beenie Man has replied to Don's allegations. However, such information may have been bred out of the 2006 collaboration between D'Angel and Vybz Kartel titled, "Baby Father." Beenie Man and his wife expressed that they were going through a rough patch a year later, with D'Angel being accused of cheating. The "Stronger" singer continues to denounce the rumors.
On the basis of rumors and accusations, Don Mafia offloaded more dirt about Beenie Man. The list included, the entertainer not paying the bills for one of his son's medical condition and claims of him not providing any assistance to his daughter Desha Ravers, which left the leader of the Raver's Clavers dance group Ding Dong to step up and play a fatherly role. Based on a recent father's day post, it seems Beenie has patched much of the bridges with his kids, and as for the medical bill, there is not much evidence to support the claim.
Mafia also insinuated that Beenie has his hands in dark magic and sent ghosts to "box dun Labba Labba." The legendary dancer passed away days ago in his Trench Town home, after a long spell of illness.
The diss track touched on Bogle's assassination, which Beenie was accused of being a part of before moving to his beef with Shabba, which started in 2012 after Beenie said he didn't care for the "Ting-A-Ling" deejay. The beef escalated in the years to follow when Beenie hinted that Shabba's welcome motorcade was staged and paid for.
Let's see just how Beenie Man will respond to Mafia's accusations.