Vybz Kartel issue a lengthy statement on why he is the greatest of all-time (GOAT) of dancehall.
As the 'Of Dons and Divas' due date approaches, Vybz Kartel has sent out a refresher on his countless contributions and influences on the culture and genre of dancehall. In a lengthy caption spanning his earliest moves as a solo artist all the way through to the impact of his entrepreneurial endeavors, the incarcerated hitmaker put some respect on his own name to silence the critics and naysayers. Following the disappointment of his appeal verdict, the deejay has gone full fledge into work mode, releasing a string of new singles including "Be Ok" and "Vampire," and also receiving a coveted Gold Certification for his 2018 smash hit, Fever.
Now gearing up to put out his second record this year, an impressive feat for any musician, Kartel adds some buzz to the atmosphere of the release, airing out his array of achievements.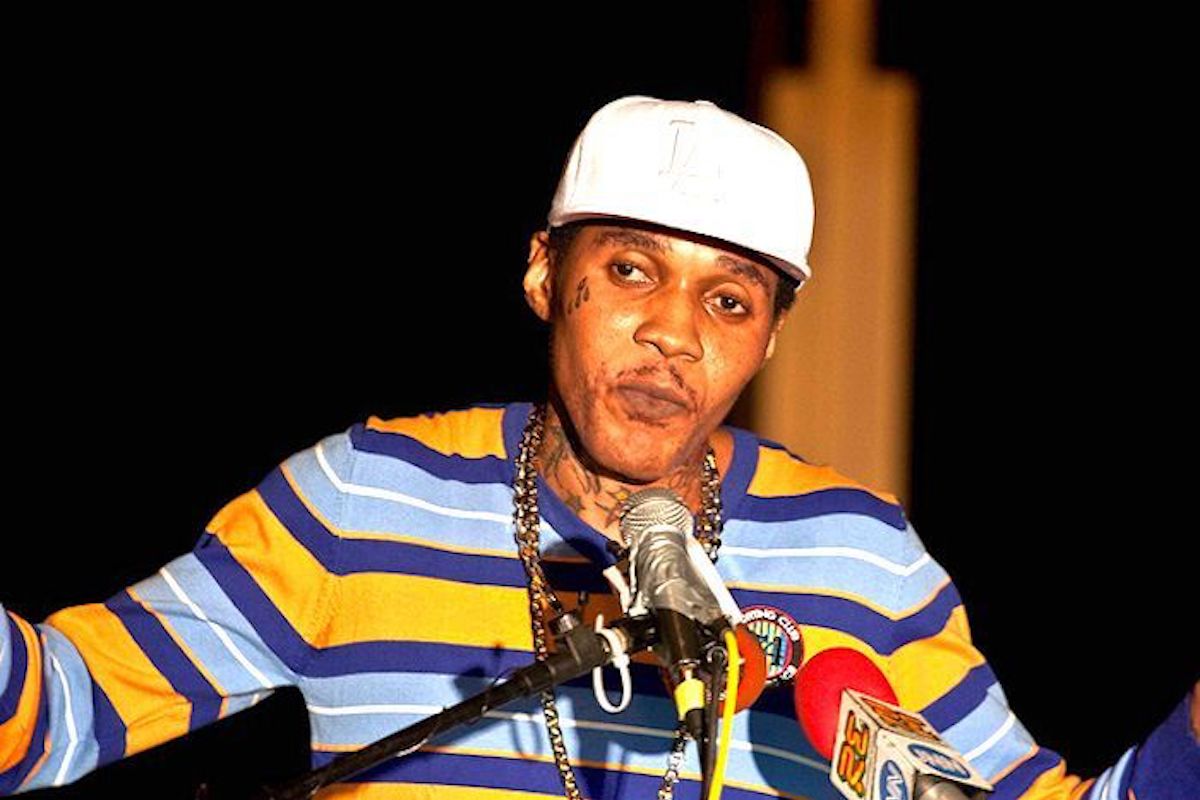 Seen on Zojak World Wide's IG page and written in all caps for emphasis, the Gaza Empire leader goes in with details on all he's done. "NO ONE HAS HAS HAD AN IMPACT LOCALLY OR WORLDWIDE IN THE LAST 20 YEARS LIKE ME. MY STYLES OF MUSIC, TOPICS THAT WERE PREVIOUSLY CONSIDERED TABOO, MY BUSINESS SAVVY, MY REALITY SHOW, THE FACT THAT I AFFECTED THE CULTURE IN SUCH A WAY THAT EVEN THE OLD DESERT BOOT MADE A RENAISSANCE VIA MY MARKETING POWER." From awards to controversy with the Catholic church, Vybz Kartel has done and seen it all, infusing a "LEVEL OF EXCITEMENT TO TH3 GENRE" that's rare and unmatched.
For those in any doubt over his legacy, legendary status or Grammy potential, the man who once said 'dancehall cyaa stall' reiterated his role as a dominant, driving force in it, deserving of overdue recognition. "BEFORE KARTEL HOW DID DANCEHALL ARTIST LOOK COMPARE TO VYBZ KARTEL? IF BABYLON DIDN'T ENVY MY GREATNESS I WOULD HAVE BEEN HAVING MULTI PLATINUM RECORD SALES AND NUMEROUS GRAMMYS BUT EVEN SO, STILL BEING GOLD FROM BEHIND BARS, STILL REMAINING THE ALPHA DJ, THE KING."
Regarded as the industry G.O.A.T by Gaza fans and fellow performers alike, the artiste has sustained relevance in the industry despite several odds, detours, and setbacks. He offered a final reason for his indisputable greatness — OH PLUS I GAVE THE WORLD POPCAAN, who has done extremely well since being schooled and seasoned as one of Kartel's earliest recruits. Popcaan, who now boasts an OVO record deal, international success, and appeal, plus one of the largest local music festivals, UnrulyFest, clearly benefitted from the proximity to such limitless potential in those early encounters.
What do you think? Is Vybz Kartel on the verge of Grammy greatness, or is this straight from the marketing machine?