J Boog and his alleged baby mama, Jondelle Michelle, is now facing public backlash after she hopped on her Instagram Live to let off some built-up anger toward/against 'black people.'
The 34-year-old is best known for being the baby mama of former B2K bandmate J Boog. In the same way that B2K has had its topsy-turvy moments, the relationship shared between Jondelle' and Boog has not really sat on stable soil. Back in 2010, police were called to the couple's Los Angeles home after neighbors reported hearing screaming. Boog was arrested on domestic abuse charges, but was later cleared of all charges.
The mother of 5, as she mentioned in the video, was not too shy during her rant. "I like the Mexicans, and the Whites, I don't really like the Blacks," she mentioned. However, according to Michelle, she is not racist because she is a mixture of all three ethnicity.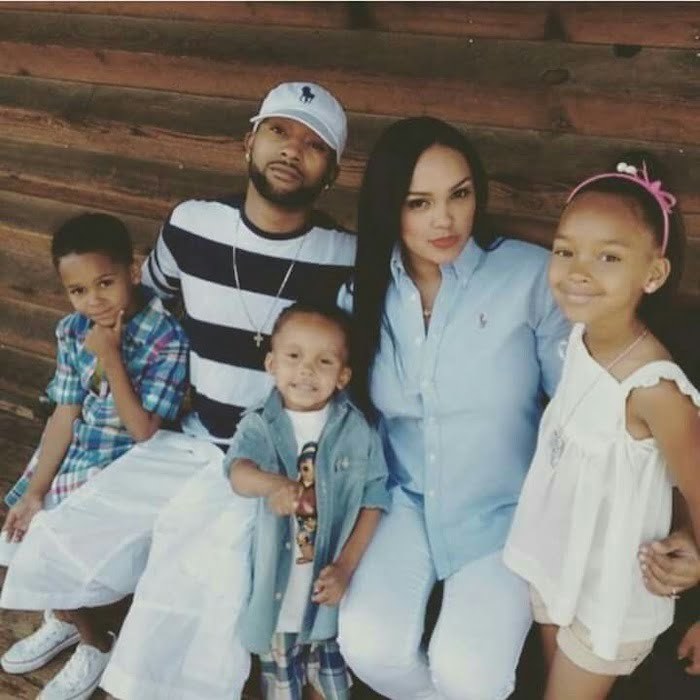 She then goes on to expound on why she is not fond of the darker ethnic group, mentioning that in her eyes, black people are "ghetto" before reiterating, "I don't like ghetto." She continues, "When I was growing up like all the black girls used to be hating on me. Like they used to always be talking messy and always try to lie on me."
"I always had the flyest dudes, popular dudes if you wanna say and the girls used to be hating and it always be the black ghetto looking girls. Now when I'm older I don't really care too much for them," she said before clarifying that her hate only extends to the females. "I like black guys of course."
However, Michelle does hate all black women, as a matter of fact, she continued by saying she rathers the company of "the proper black people." It's truly sad to know that the hurt extended by a few persons has caused her to form such an opinion of an entire ethnic group. J Boog, who is now a cast member on VH1's Love & Hip Hop: Hollywood, has not yet spoken out about her recent statement.