Wack 100 is catching some more heat and maybe hands for his recent comments about Nipsey Hussle.
The manager of Blueface and The Game who recently spoke out about who really should be called a legend in hip-hop was confronted by Nipsey Hussle's former bodyguard, J Roc last night. Much to the dismay of fans everywhere, Wack 100 had said that Nipsey Hussle, while he was great, was not around long enough to be considered a legend. "I think if he had been around long enough – a little longer, maybe he would have got to that status but for me, giving him that legend word means we have to go back and we have to give LL, Dr. Dre, Cube all these other people a different moniker," Wack recently told Nick Cannon on Power 106.
A video surfaced online this morning that seemingly documents the melee that ensued after Nipsey's former bodyguard allegedly put hands on Wack at an event last night. In the video, Wack is seen being restrained as he tries to push his way through a human barricade. "Watch out! Watch out!" Wack can be heard yelling to the event security staff. What was funny was when the camera turned to Blueface, who would almost go unnoticed in the sea of hats, hoods, and chaos if not for keen observation. The rapper seemed amused by the situation as he stood there, smiling at the serious faces around him.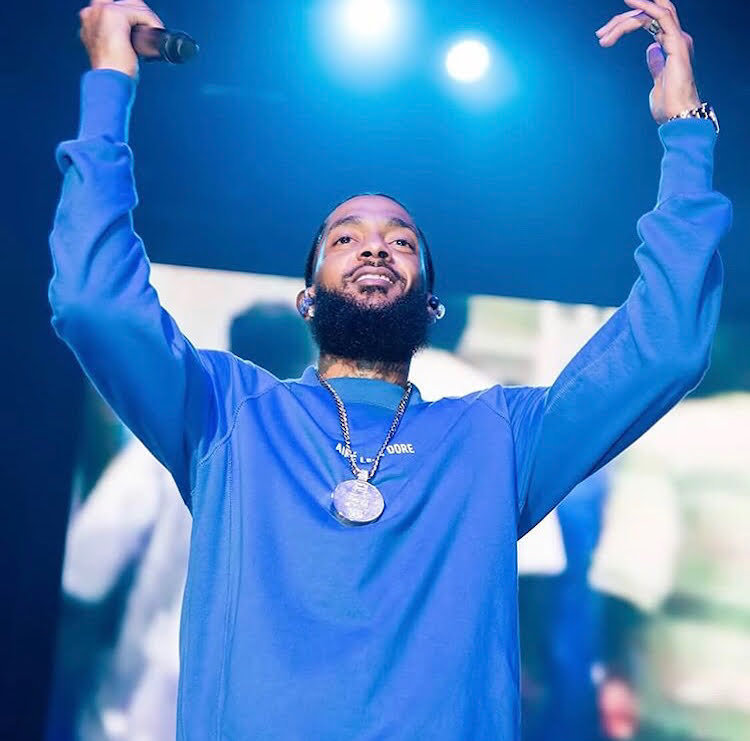 Wack 100 has come under a lot of fire since his unsolicited remarks made headlines. He continues to stand his ground after last night, taking to social media this morning to say that he did not take any L's. "I don't know if y'all hate me that much, but Wack still on top," Wack 100 said. "I don't know who talkin bout somebody whooped Wack a**. Listen, try again. Next time you send a muthaf***, don't send a muthaf*** that know how to run, send a muthaf*** that want to fight," he continued. "Nah, Wack still living. Wack can't take no L's my n***a."
Several reactions have ensued since Wack 100 first spoke out, but the artist and manager is not backing down. First, it was his claims that Nipsey should have expected his shooter because of "street rules" and now this. Let's see what will happen next; after all, he is the one preaching 'street rules.'