Sting says he wasn't suing Juice Wrld over "Lucid Dreams" despite rumors.
The biggest hit by Juice WRLD, 'Lucid Dreams' runs off the guitar tune from Sting's 1993 track "Shape Of My Heart." However, there seems to be unfinished business between Sting and Juice WRLD, who passed away in Chicago over a suspected opioid overdose. The untimely death of the high profile rapper sent shockwaves throughout the hip-hop world. Investigations into his death discovered six prescription codeine syrup, 70 pounds of marijuana, 40 caliber pistols, high capacity ammo magazine, among other items confiscated. Juice allegedly died when he swallowed all the pills to hide them from the police.
Sting paid his respect to the 21-year-old Jared Anthony Higgins earlier this week in a statement sent to Billboard. Part of the statement reads, "'Lucid Dreams' was my favorite of all the many interpolations of 'Shape of my heart,' it will resonate for many years to come."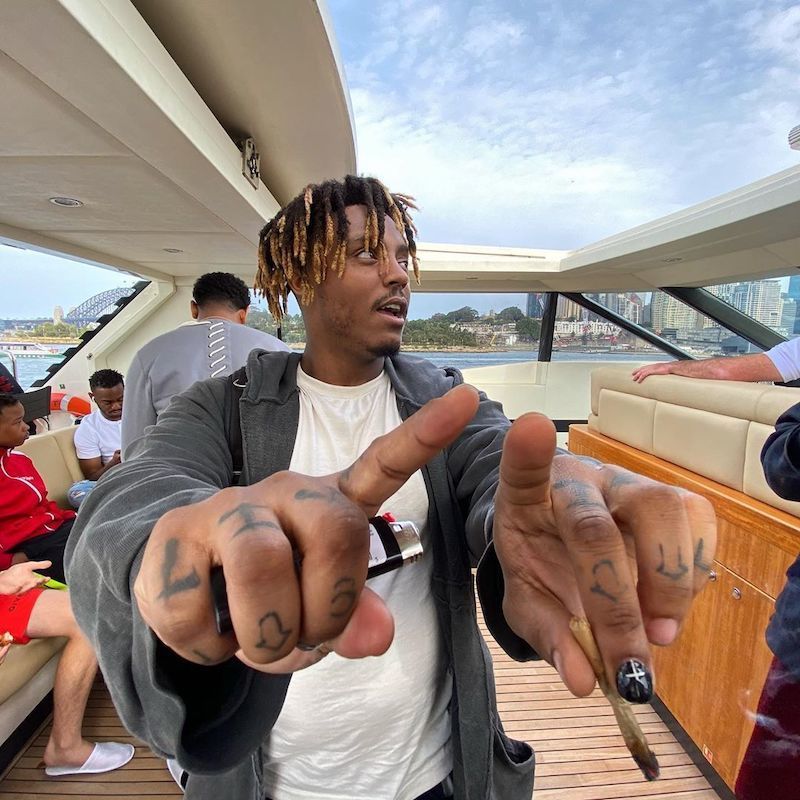 He also denied the allegations that he sued Juice WRLD for the interpolation of his earlier jam. The statement directly contrasts with the comments of Nick Mira, who produced "Lucid Dreams."
"Lucid Dreams," peaked at number two on Billboards Hot 100, and made it to number 10 on the UK singles chart. A spokesman later disclosed that Sting had never gone along with legal action against Juice WRLD. A direct quote of the response is "simply untrue."
A month ago, Sting told Billboard how the hit song "put my grandkids through college," he said in reference to the royalties from snippets of "Shape of My Heart." Weeks before the unexpected demise of the Chicago rapper, "Lucid Dreams" was a viral online challenge that predicted circumstances that led to his tragic death.
The hit song also faced a lawsuit by Yellowcard, the pop-punk band, who alleged that it bounced over the melody of their 2014 song, "Holly Wood Died."