Romeo Miller says he and Angela Simmons haven't been close for years and he refused to live a lie just for TV.
We finally have clarity regarding Angela Simmons and Romeo Miller's relationship — courtesy of the man himself. To say things have been tense lately would be generous. What seemed to be a long-standing working and personal relationship is now in tatters with Angela accusing Romeo of ignoring her. It allegedly began after the murder of Angela's former fiancé and father of her son, Sutton Tennyson, who was fatally shot in a driveway dispute in November 2018. The shoe designer is now claiming that Romeo had promised to be there for her in her time of need. In the end, though, he let her down and broke his promise.
Romeo previously said on The Real that people grow apart in life, but Angela's clear hurt over her Growing Up Hip Hop co-star's actions prompted her to confront him during the latest episode of the series. Showing up at his party — to which she wasn't even invited — she asked why he had ghosted her.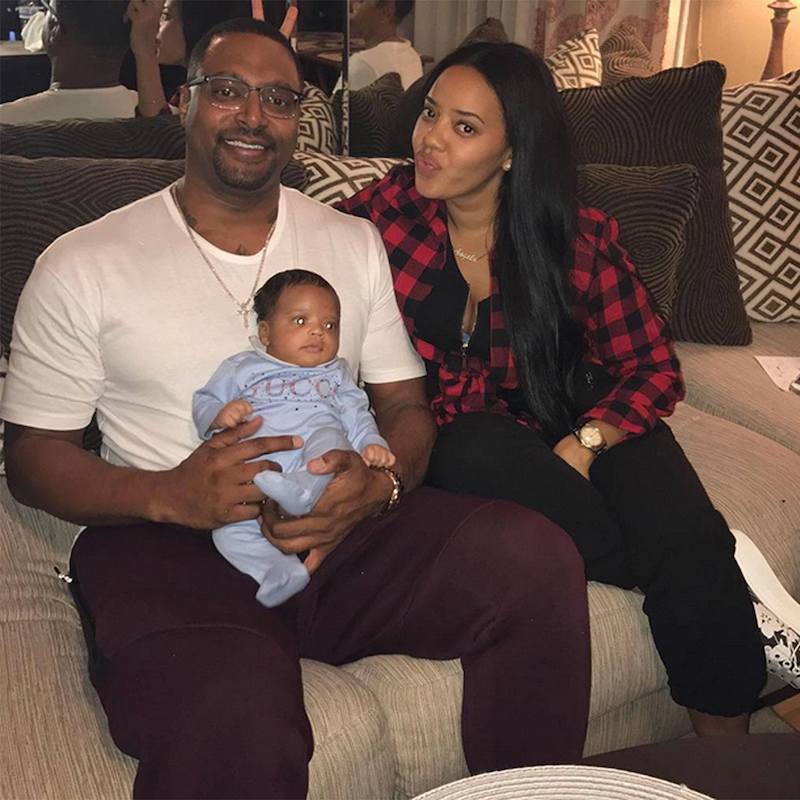 The 30-year-old has now set the matter straight on Instagram. Posting a clip from the show where he said he doesn't feel that a friendship can work with himself and Angela, Romeo wrote, "I'm not one to entertain gossip but it sucks when people play with my faith. So I'ma leave this here one time. Faith isn't about being perfect (or judgment) but more so about showing / spreading your light in hopes to help others. Without saying too much, Yes I get things were edited a certain way, but simply read between the lines. Shoutout to the fan who posted this clip, because I've been nothing but respectful and although we do have our differences, I will never unfriend someone over what they post on social media."
Addressing the actual issue of his current relationship with Angela, he continued by saying, "The context of me and V [Vanessa] convo was more so about every ACTION having a REACTION and being able to live with that. That's life. We all have free will and we all are constantly changing. As far as Me and Ang (just like others in my life), we haven't been close in years, and I refuse to live a lie on tv. The silver lining, the thing I like about this show @guhh_wetv is that the viewer can learn so many life gems without having to go through it."
Romeo Miller says he hope viewers of the show can learn from his and Angela Simmons mistakes and grow from it. He also hints that there is a possibility for them to figure things out on or off cameras, but its clear that there is more drama between them to come on this season of Growing Up Hip Hop.
Until then, we just keep watching.