French Montana says Akon once gave him a fake watch as a birthday present.
In a new interview with DJ Akademiks, the Bad Boys rapper shares an experience he had with Akon while celebrating his birthday. French Montana says that he thought he had received an iced out diamond-encrusted watch from the Convict Music leader. Unfortunately for French, it was not a knock-off. He added that he was quite confused as to why Akon would do something like that. "So I'm like, yo, either my jeweler's playing with me or Akon made a mistake. So I just called him. Still waiting for the real one."
French recalls that Akon was to pursue the issue with the guy who sold him the watch, but he has never heard from him ever since. Back in 2017, French Montana gave another interview with Funkmaster Flex at the Ciroc Studios, where he mentioned the watch issue again.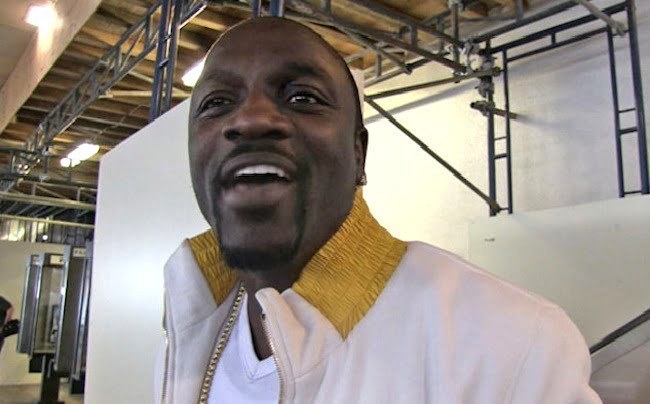 French was recently in the ICU and only got discharged on Thanksgiving. He has just dropped out his highly anticipated album MONTANA on Friday 6th. The star-studded project boasts collaborations with Travis Scott, Post Malone, Cardi B, Drake, Juicy J, A$AP Rocky, and many others. The 18 track album has the signature French sound, which he said was dedicated to his fans. Notable singles from the project are No Stylist, Slide, Wiggle It, Writing on the Wall, Twisted, and Suicide Doors.
Before the release, the Morrocan-American shared the album trailer, inspired by Kid Art, which shows him surrounded by women in dark burqas and thigh-high red boots.
Back in August, French got an exclusive invite to Drakes thirty-third birthday, where we got to see some fancy gifts exchange hands. Montana got Drizzy some diamond-encrusted $175K cuffs with his artist name spelled out. In 2016, the Weeknd got the Morrocan-born rapper $100K watch during his 32nd birthday. And the year before that, Diddy gave the Bad Boy soldier a million dollars for Christmas.