Tyler, the Creator Cops Diamond-Encrusted 'IGOR' Chain From Ben Baller
Tyler, the Creator might be the most blinged-out celeb in the game as he recently received a custom pendant from legendary celebrity jeweler Ben Baller. The famous jeweler is renowned for his custom artwork, such as Elon Musk's Tesla ring and Drake's $100K gold and diamond "Stone Island" chain. The stunning pendant was given to Tyler as a congratulatory piece for his Grammy-nominated IGOR album, which received glowing reviews from fans and critics.
Photos of the luxurious pendant were shared online by Ben Baller himself as he showcased his brilliant work, simultaneously boasting that not just anyone can cop a Ben Baller custom made piece. He also posted a video clip showing him gifting the grand chain to Tyler, and one look is sure to make your jaw drop. The custom piece is a portrayal of Tyler's IGOR alter-ego right down to the famous blonde wig and black sunglasses. This isn't the first piece Tyler has received from Ben as he is Tyler's go-to jeweler.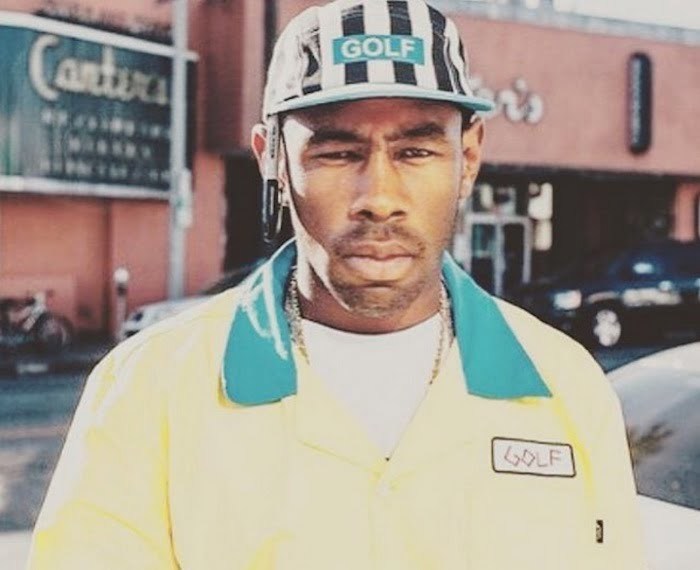 This custom pendant, however, certainly stands out from the rest. Laden with 18K gold, it also includes colorful cognac, chocolate, blue, black, and white diamonds to match Tyler's exact complexion. Ben proudly claimed that he felt like it was a good day to shut down the internet, knowing his custom project would garner a lot of attention and praise. In speaking on the creation, he boldly stated, "Today felt like a good day to shut down the internet. FYI: You can't just book me to make you a piece. Out of 100 people who ask, I say NO 100 times. I have to super f**k with you to get down on a piece in this day. T has never got a piece from anyone else."
He added, "This is my last piece of 2019. My last piece of this decade. So I knew I had to f**king crush it. I'm not even gonna get into specifics. Just know it's heavy as f**k. Made out of 18K gold and has a lot of cognac, chocolate, blue, black and white diamonds. The gradient levels of brown to match T's skin tone and especially when different shades of light hit it? The overall aesthetic and how you can kinda see the curvature of the nose but also can't see it. The VVS1 D color 1 carat solitaire earring in IGOR's ear tho."
Ben went on to Thank Tyler while professing his love for him, "Thank you T for always trusting me. Even though I hate your guts in person, but I also LOVE YOU! I have seen you grow into something insane. Congrats on all your success. You deserve it 100% Luck had nothing to do with where I am today, this was all meant to be.#IGOR #BenBallerDidTheChain #IFANDCO."
We know many would kill to receive a custom piece this sick. Check out the work of art below.