Lira Galore is accusing Quality Control's Pierre "Pee" Thomas of assault during her pregnancy.
Quality Control Music's co-founder is being accused by his baby mama of violent abuse during their relationship and throughout the first 8 months of her pregnancy with the couple's child. According to the legal documents obtained by TMZ, Galore detailed 5 separate violent attacks on her. On one occasion, P allegedly pulled her ring off her finger, causing it to dislocate as well as choked, threw her to the ground and punched her in the head so much that she developed knots. The story gets even crazier as Lira claims that P would punch and choke her regularly.
Lira Galore's story has quite a plot. The horrific account of her relationship woes includes P allegedly gifting her a $50,000 SUV as a hush present or to "make things right" but later changed it out to his name following another violent altercation between them only two weeks later. According to Lira Galore, P smashed the driver window of the SUV and had to replace it. Then just one week after that horrible incident, the record producer offered the mother of his child $50,000 to not report his actions to the police.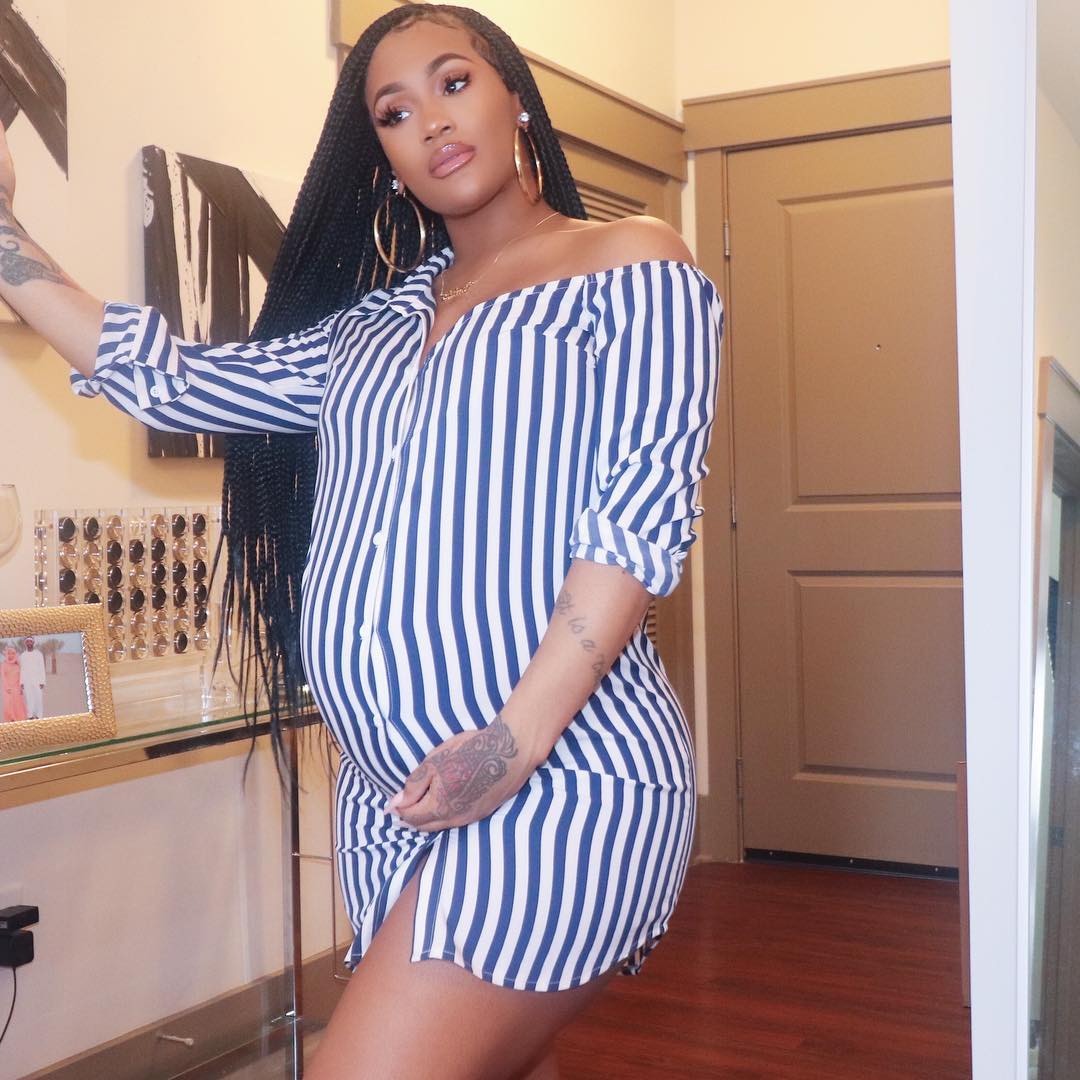 It sounds like Lira Galore has been dealing with this violent domestic abuse for a very long time. She is finally seeking reparations for the constant assault in the form of a $15 million lawsuit. According to the legal documents, Galore is also seeking custody of her daughter for whom P filed for sole-custody in May. In the court documents, Galore requests full custody on the basis that P "has consistently demonstrated physically violent, emotionally abusive, irrational and erratic behavior." Lira also wants the Quality Control Music co-founder to stay away from her and be ordered by the court to submit to psychological evaluation, according to TMZ.
There are also tons of photos available as evidence of a battered Lira Galore showing the alleged abuse. Last year December, Galore ranted on Instagram about someone she's been "nothing but nice" to who she is "being bullied and disrespected by." Quality Control is home to artistes like Lil Baby, Cardi B, and Migos, and Pierre Thomas is reportedly worth around $50 million. Now that he's being sued for $15 million and accused of this violent assault on a pregnant woman, who knows what his value will be tomorrow or next year. Our best hope is that the record producer sees the error of his ways and makes a hearty effort to rehabilitate. For now, we will keep our eyes peeled as this case continues to develop.