It has been a long and hard few days for Juice Wrld's family.
The news broke on Sunday that Juice Wrld, whose real name was Jarad Higgins, had passed away at the age of 21. Initial reports stated that Juice had suffered a seizure at the hangar of Midway International Airport in Chicago, where following the landing of his private jet. He was then rushed to Advocate Christ Medical Center, where he was declared dead in the early hours of the mourning. As shock and tributes poured in — and continue to do so — details surrounding the incident emerged, revealing a dark image of what had actually taken place.
Weapons and narcotics had been aboard the flight that departed from Los Angeles' Van Nuys Airport. Law enforcement officials had been tipped off that there may be contraband on the plane and were thus waiting at the hangar for the jet to land. In a bid to hide the numerous Percocet pills on board, the "Lucid Dreams" rapper swallowed them while authorities searched luggage, finding 70 pounds of marijuana and three handguns. It was these pills that caused the fatal seizure.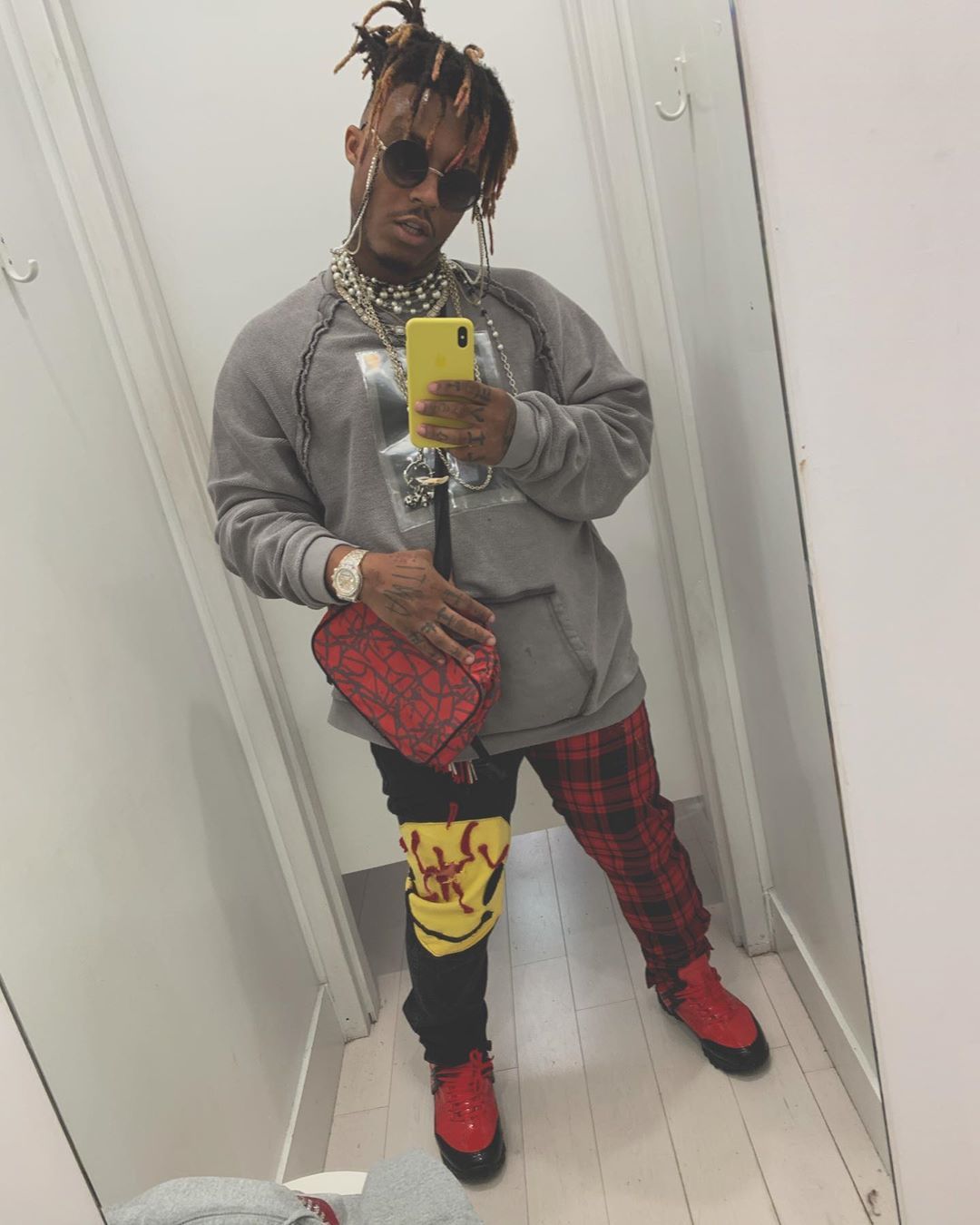 In the wake of her devastating loss, Juice's mother, Carmella Wallace, has revealed that he was open with his family about his addiction to prescription drugs.
"As he often addressed in his music and to his fans, Jarad battled with prescription drug dependency. Addiction knows no boundaries and its impact goes way beyond the person fighting it," she told TMZ. "Jarad was a son, brother, grandson, friend and so much more to so many people who wanted more than anything to see him defeat addiction."
Wallace also expressed hope that her son's death will not be in vain, but rather encourage others to seek help for their own narcotic dependency.
"We hope the conversations he started in his music and his legacy will help others win their battles as that is what he wanted more than anything."
The tragic event has already inspired Juice's friend and fellow rapper, Trippie Reed, to stop taking drugs in his honor.