Rappers like Trippie Redd and Lil Mosey are starting to quit drug use amidst Juice Wrld's death.
The passing away of Juice WRLD got everyone by surprise, given his meteoric rise and success. The aftermath of his death has seen many young artists changes their drug habits. The Chicago rapper experienced seizure shortly after landing in his hometown on Sunday. He was rushed to a local hospital where he was pronounced dead from a possible cardiac arrest. Just like that, the 21-year-old artist is gone.
Trippie Redd also had a moment of clarity in the wake of Juice Wrld's death. The 20-year-old took to Instagram Live to voice his decision. "Period. If it ain't weed, we ain't doing it no more." By using the reference, "we" he collectively refers to his fellow emo artists. The 'Love Me More,' rapper pledged to limit his drug use on recreational occasions.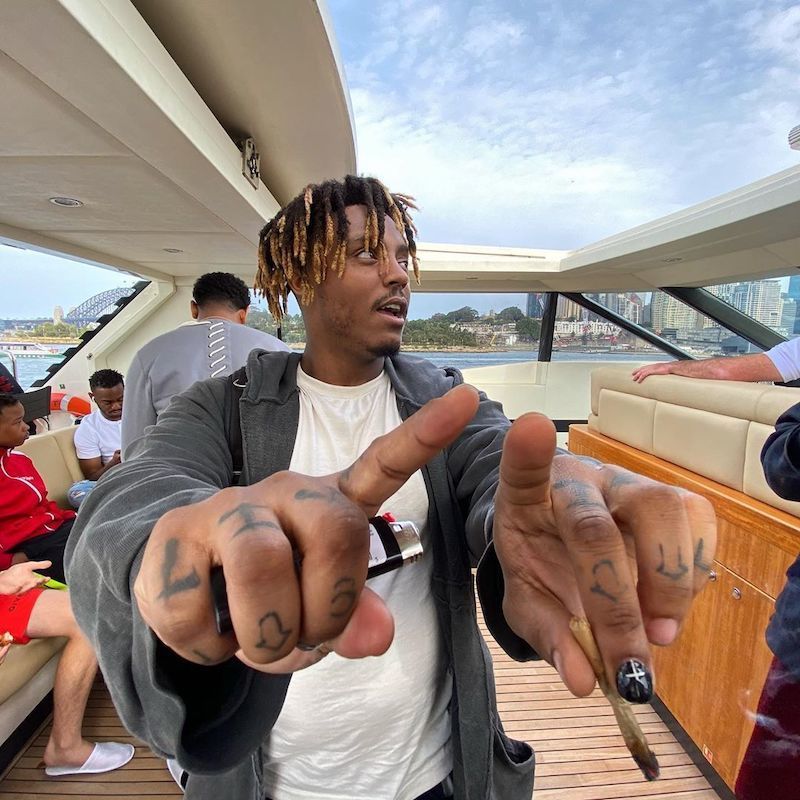 At one point in the video, the Ohio rapper talks about how he finds it uncool that older artists spend time talking about sippin' codeine and poppin' pills. He worries just how many people get themselves into trouble by living according to those lyrics. The rapper, wants artists to own up to their words and tell their fans that all they rap about is just for the sake of rhyming. He goes on to say, "I'll be the first to say, I ain't sippin' no lean, I ain't poppin' no pills but Imma still talk about it in music, maybe." Many fans took to Instagram to offer their support on the new direction he has taken.
Lil Mosey also took to Twitter to let the world know that he is done with drugs. The hip-hop entertainer also shared a slideshow of moments shared with Juice World on Instagram. Mosey was also a close friend of Juice WRLD, and the loss inspired the change of direction.
I asked God to help me. Drugs won't take me I promise & Im done with them. I love y'all, pray for me ???

— lil Mosey (@lilmosey) December 9, 2019