Less than 6 months after getting permanent inks symbolizing their love, it seems 17-year-old rapper NLE Choppa and now ex-girlfriend Mariah are beefing, and it's not just on social media.
Flashback to a couple of months ago and these two were inseparable, and it was clear that they were madly in love. Mariah was a staple in all of NLE Choppa's videos, and he even wrote "Forever" as an ode to his young ride or die queen. It was definitely shocking to learn that the two parted ways back in November. Here we are in December, and it seems Mariah has finally decided to spill the beans, tea, and everything else that happened, even going as far as name-calling.
Mariah took no prisoners in her onslaught, calling the young MC a miserable, brokea*s n**ga. She even brought the gangster lifestyle Choppa portrays into questioning, when she commented that she slapped him. She then did the unthinkable of divulging information that could see law enforcement paying him a visit when she mentioned he shot at her with a Draco from near-range but missed.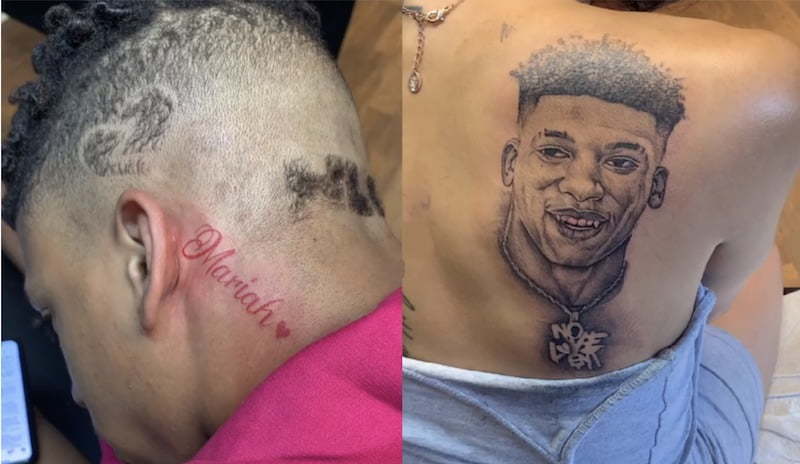 It seems the source of the breakup, and all the animosity is Choppa's multiple cases of infidelities. Mariah mentions that she has numerous screenshots and videos of the young rapper caught in the act. Sadly, this is the glorious age of cameras and smartphones; therefore, pulling a Shaggy 'it wasn't me' wouldn't work for the rapper. What makes it worst for Choppa is that she maintains that she has remained faithful to this day.
It is a known fact that emotions can run pretty high, especially in teenage relationships, where the hormones are always buzzing. It is quite sad that things took such a nasty turn, even leading to physical acts of violence.
Do you think she is right to be questioning his street cred? The better question may actually be, is he too young to have a street credit furthermore firing a gun? The answer to that is a resounding yes.
NLE Choppa has since posted and deleted a lengthy statement addressing some of the claims his ex-girlfriend is making about him.