French Montana might've turned up too much for his birthday and was ordered to rest for a month following his recent illness.
After nearly two weeks in the hospital, rapper French Montana has been discharged from the hospital, but not without strict orders from his medical team. The Moroccan American rapper checked into West Hills Hospital in the San Fernando Valley last month with cardiac issues, stomach pains, and nausea. His doctors described his condition as being a result of "seriously overworking himself", and have given Montana instructions to stay in bed for the next month, with no exceptions for work or traveling.
While still in the hospital, Montana announced his most recent project, an LP entitled Montana, featuring Drake, A$AP Rocky, Quavo, and more. He also took the opportunity to show his fans his determination to get healthy, posting picturing of himself in a pushup position while attached to several hospital monitors.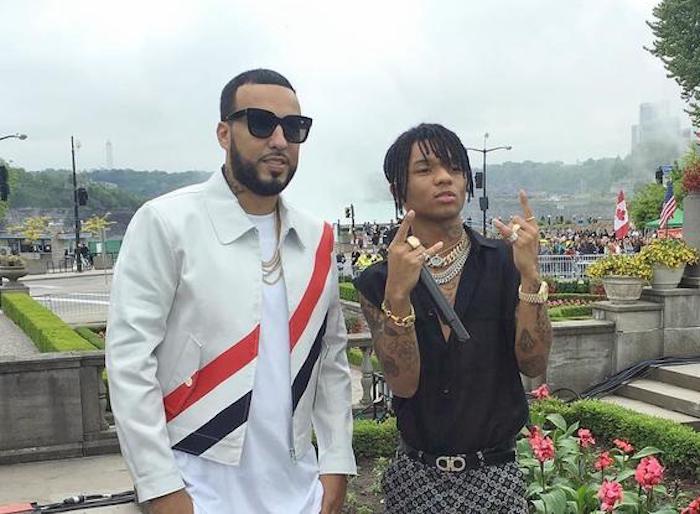 French Montana, whose real name is Karim Kharbouch, has indeed been working hard over the last year, releasing a series of singles and collaborations ahead of the debut of his third studio album. The tracks "No Stylist" and "No Shopping," both featuring Drake, and "Writing on the Wall", featuring Post Malone and Cardi B, have all been well received by fans and critics, successfully stirring up excitement for the album. French has also expressed his desire to pay homage to his Muslim roots on the newest album with songs like "Salam Alaykum," but was criticized for releasing an album cover that depicted himself surrounded by women in niqabs, a type of face veil that many people feel is oppressive to women.
Despite a serious health scare and some controversial artistic choices, French Montana has solidified his place in the hip-hop world, especially since signing a collaborative deal with both Bad Boy Records and Maybach Music Group in 2012. His last album, Jungle Rules, debuted at number three on the US Billboard 200 in 2017 and was eventually certified Gold by the Recording Industry Association of America.