XXXTentacion channels his Jamaican lineage in the dancehall crossover track called "Hot Gyal" featuring Mavado and Tory Lanez.
The track which holds the number 12 spot on the album, Bad Vibes Forever, also features dancehall heavy-hitter Mavado and rapper/singer Tory Lanez. While we got a taste of the slain Floridian rapper linking with Jamaican entertainers on "Royalty," that comes in at number 19 on the album, "Hot Gyal" stays true to that authentic dancehall flavor. The riddim sounds like a spiced up re-run of something from what many musical scholars call the best era of dance, the 90s.
With XXXTentacion's posthumous project being the final album to be released, it seems his estate wanted to ensure he worked with a large majority of the greatest musical talents. We have the likes of Lil Wayne, Joyner Lucas, Rick Ross, Tory Lanez, PnB Rock, Ky-Mani Marley, Vybz Kartel, and others lending their voices to make the project the last big Hurrah.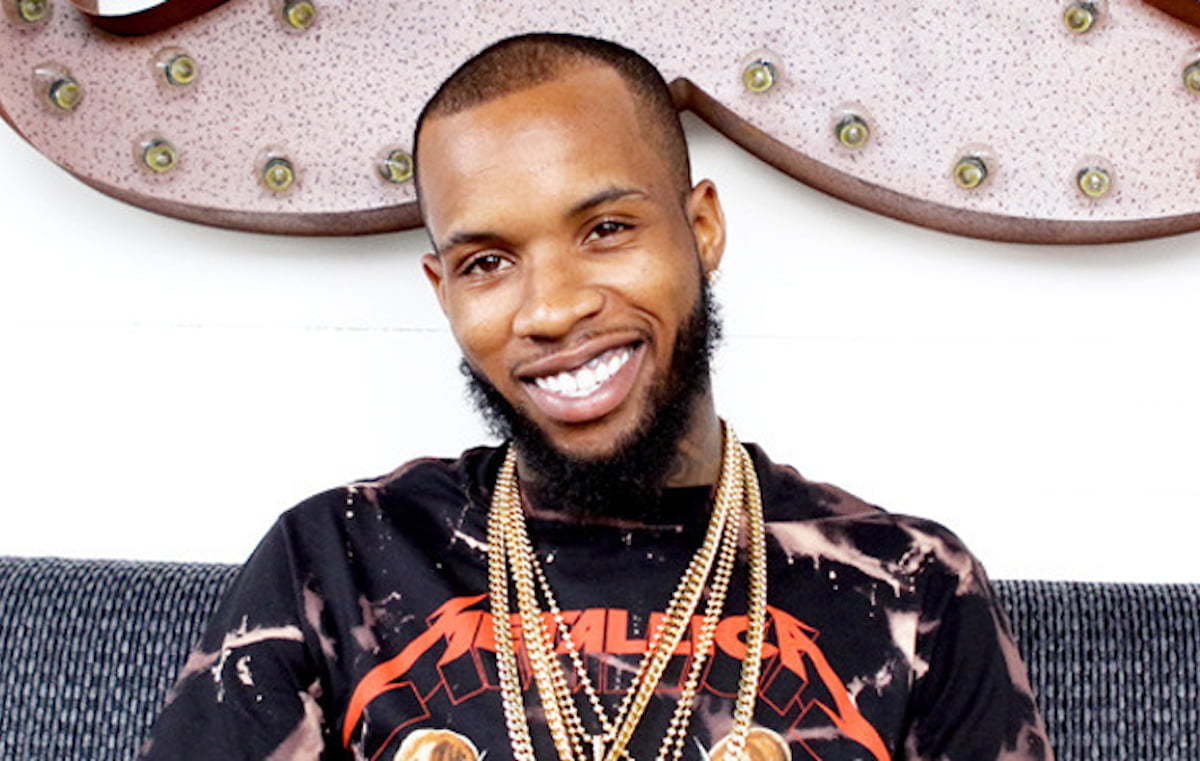 Mavado is indeed considered as one of the greatest singjay's in the business and has been credited with helping to coin the term singjay, as he gracefully lays down melodic lines over fast, energetic beats.
He does just that on "Hot Gyal" as he sings, "Bad gyal wine see har ya, yuh body bad like Rihanna / play with your breast like piano / gyal you tailor fi me like Teana." He then deejays, "Wine up yuh body that a magic, shut down Instagram and Taggit, government contraband and tag it, bring it come an make the yardman stab it." His verse continues with more melodic similes and other clever wordplays before making way for Tory Lanz.
The Canadian rapper has one of the most comedic verses on the track, confessing that he is confident every girl in the world has a crush on him and wants to bed; he sings the reason behind his claims, "Cah my money real pretty when I'm lookin' ugly." Tory Lanz is no stranger to dancehall remakes as one of his biggest hits, borrowed multiple elements from Tanto Metro and Devonte's track "Everyone Falls in Love." He is also enjoying a phenomenal year with the recent release of the 5th installment of his Chixtape series.
Mavado posted the artwork for the track to his Instagram account, where he supported it with a caption showing love and respect for the album and the slain rapper. He wrote, "Go check out my song on XXXtentacion album RIP Jah May your soul be with the angels kid and this is a great album I really like the way it was put together it's like the artist is still here. @xxxtentacion @torylanez."
You can stream XXXtentacion final project Bad Vibes Forever on most streaming platforms.