Eminem associate Obie Trice was arrested for assaulting a member of his family.
We're not sure if Obie Trice should be counting his blessing or cursing his actions after what went down at his home on Friday morning. The veteran rapper was allegedly in an altercation with his girlfriend and her 18-year-old son during the early hours of Friday. The police local police were alerted to their home located in the Detroit suburb of Commerce Township, Michigan, by concerned neighbors after they heard shouting coming from the house.
The police spoke to the female victim and the 42-year-old rapper who was allegedly drunk when the incident went down. The Oakland County Sheriff's Office put out a statement about what allegedly happened between the rapper and his girlfriend.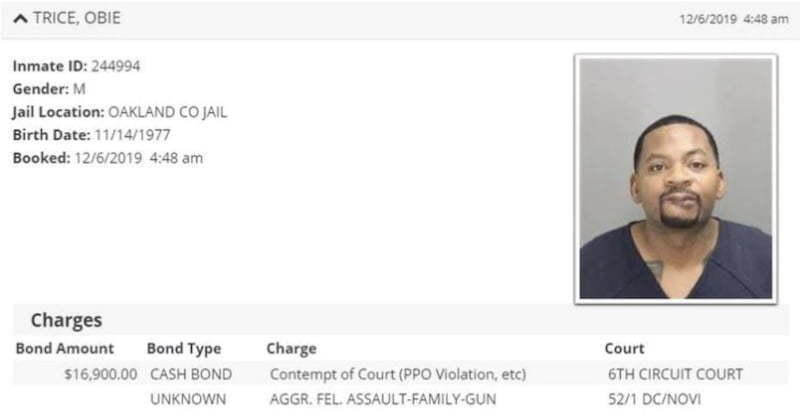 According to the police report, Obie Trice and his girlfriend, who resides together, has an argument when a gun came into play, Local 4 Detroit reported. That's when her son intervene which resulted in the two of them wrestling for the weapon which went off hitting the youngster in the groin.
"The son observed the firearm in the boyfriend's hand and feared he was going to be shot, so he attempted to disarm him," the police statement reads. "They struggled over the gun, and both went to the ground. The firearm discharged, and the son was struck in the groin area."
Obie Trice, who was a member of Eminem's Shady Records, was arrested on two charges, which include felony assault of a family member with a gun and contempt of court for violating a protective order. His bail is currently set at $16,900.
In light of all that has happened, he should be counting his blessing that the victim was not actually inflicted with more severe wounds, and he should also be bashing himself that he allowed things to escalate to that level.
We await further information as the story develops.