T.I. is not one of Wack 100's favorite people and vice versa.
The reason that the "Whatever You Like" rapper has gotten on Wack's bad side has to do with comments made about Nipsey Hussle, who passed away in a shooting incident in March. Wack 100, who manages Blueface, The Game, and Ray J, has disputed any talks that the late "Victory Lap" rapper deserved to be remembered as a legend.
"How many albums did Nipsey drop? One album. This not no personal sh*t I'm talking about. It's just real sh*t," Wack 100 said during an interview with TMZ. "The man died with a million followers, no radio hits, no platinum hits, right? No world tours, right? After he died, he went platinum, sold a bunch of records, followers went up 9-10 million. We gotta define what a legend is and what a legend ain't."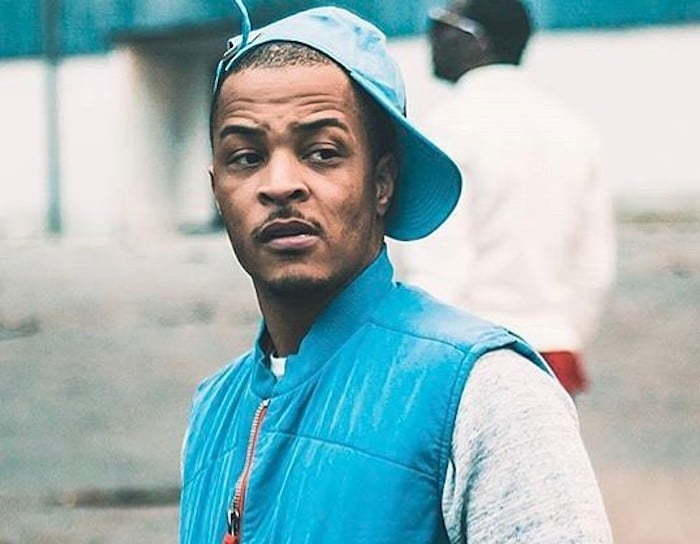 As Nipsey is no longer around to defend his own honor, his friend T.I. stepped time and time again. "IMPACT is what's important," he wrote alongside the dictionary definition of the word 'legend.' "Although his notoriety DID grow exponentially more after his demise… his impact is undeniable."
Wack has now shifted his focus from Nipsey directly to T.I., comparing the 39-year-old to Tekashi 6ix9ine. 6ix9ine is, of course, facing jail time due to his involvement in the notorious Nine Trey Gangstas. His sentence is expected to be lessened, however, as a result of the "FEFE" rapper co-operating with the feds.
Referring to Tip's own arrest on firearm charges in 2017, following which he also co-operated with the authorities to receive a lighter sentence, Wack posted an old PSA of T.I. promoting the Atlanta hotline for Crime Stoppers.
"Before there was 69 there was a TI," the music manager wrote. "ONLY LEGENDS GET 12 MONTHS FOR 5000 pills and 25 CHOPPAS ——— NOW BLOG THAT."
Tip responded with his own Insta post, remarking how people are two-faced, and that he has nothing to hide.
We're going to give this round to T.I. on the basis that Nipsey Hussle deserves the status of a legend.