Rapper Tyga was recently hospitalized in Abu Dhabi.
Fans are used to seeing Tyga work nonstop, especially with news of his newly inked multi-million dollar deal with Columbia Records. The rapper recently traveled across the world to the United Arab Emirates to perform for fans in the Middle East. While he was overseas, Tyga told fans that he was not feeling too well but couldn't bring himself to disappoint his fans by canceling.
Times of India reports that the rapper was on stage when he told the crowd in Mumbai, "This is my first time in Mumbai, and I just love it here," Tyga said, "I am a bit under the weather, but I thought to myself that this is my first gig in Mumbai and I cannot cancel it for my fans' sake. And you know what? It's totally worth coming all the way from Los Angeles and performing for you all."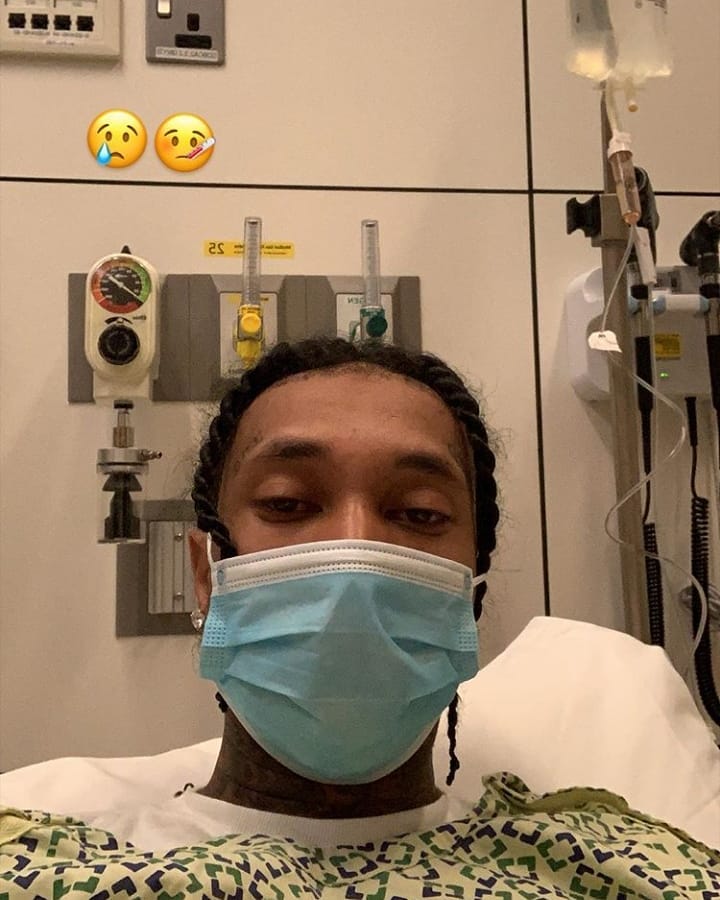 According to reports, while the rapper even made it to the second show in Saudi Arabia after Mumbai, he was later hospitalized in Abu Dhabi, the country's capital.
Tyga shared a photo of himself wearing a protective surgical mask from the hospital. He captioned the image, "Thank you to the doctors in Abu Dhabi for treating me w the best care." He shared another clip of himself from the airport on Monday, still wearing the mask as it appears he's not out of the woods yet. One fan pointed out that she can see in the rapper's eyes that he is really not well. Though reports do not indicate that it's anything serious, we hope that Tyga will have a speedy recovery.