Takeshi 6ix9ine sentencing is quickly approaching and the judged handed down his final sentencing.
Tekashi 6ix9ine rapper, whose real name is Daniel Hernandez, admitted in February this year to involvement with the Nine Trey Gangster Bloods. The gang operates mainly on the East Coast and is a set of the infamous Bloods. One of 6ix9ine's fellow gang members, Adam "Bat" Young, has now been sentenced based on a major racketeering conspiracy which saw him and 5 other defendants pleading guilty.
Young was allegedly involved in all kinds of bad-ass activities, including dealing fentanyl and shooting fellow Nine Trey member, Shane "Snow Billy" Hardy. Judge Paul Engelmayer took that into account when he sentenced Young to 20 years behind bars, Complex reported.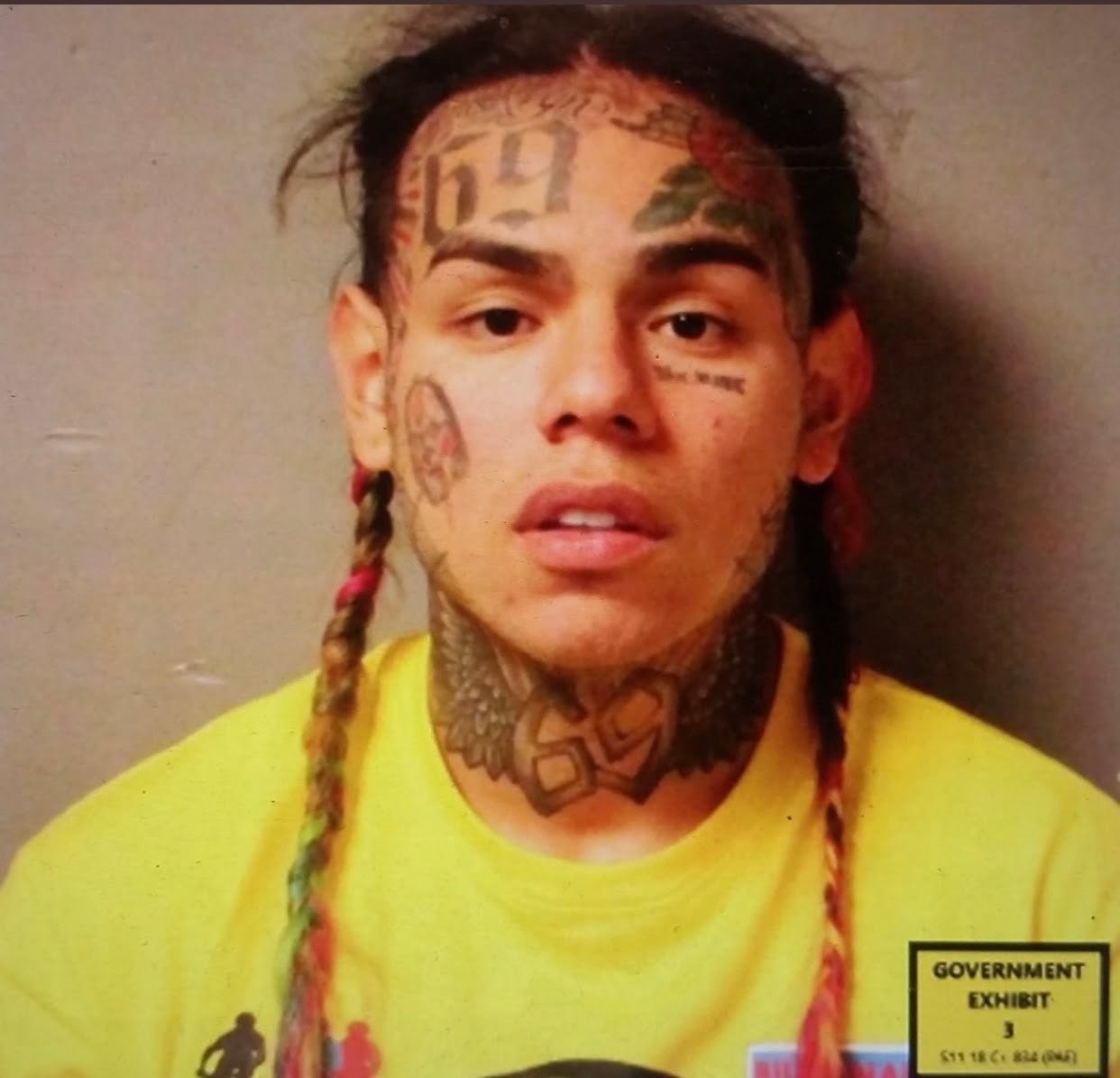 The sentencing is the harshest handed down in the case so far, not for lack of trying on his lawyer's part. The 38-year-old' attorney, Aaron Mysliwiec, has argued that his client had had a rough childhood and should only serve 6 to 8 years as he presented "a possibility of real rehabilitation and self-reflection."
The judge, however, was having none of it. "A lower sentence would not capture the horrors of the crimes you committed," Judge Engelmayer told the accused during his hearing at the Daniel Patrick Moynihan United States Courthouse in Manhattan.
6ix9ine will be hoping that more leniency is shown his way on December 18th. The "FEFE" rapper's own charges include racketeering, firearm possession, and conspiracy to commit murder and armed robbery. He pled guilty to all 9 in February and was originally expected to face 47 years in prison.
That was before he agreed to co-operate with that state and testified against Anthony "Harv" Ellison and Aljermiah "Nuke" Mack during their trials last month. Their sentencing is scheduled to take place in February next year, with Tekashi 6ix9ine counting down the days until he finds out how long he'll be behind bars.