Koffee links up with Gunna for the "W" in a fire new video.
Jamaican reggae sensation Koffee and rapper Gunna, promised a fire collaboration and they did not disappoint on their recently released song "W." To be honest, they brought a storm and as the preacher said in the intro of the video, not all storms were meant to break you, some were meant to build you. During his sermon, he preached for God to open the heavens and shower down the blessings on his people. While the majority of Jamaicans are usually fearful when it comes to a storm, we are sure it would bring many people joy to see money raining from the sky.
If you believe in becoming successful in everything you do, if you believe in having faith but working towards your goals, this is the track and video for you.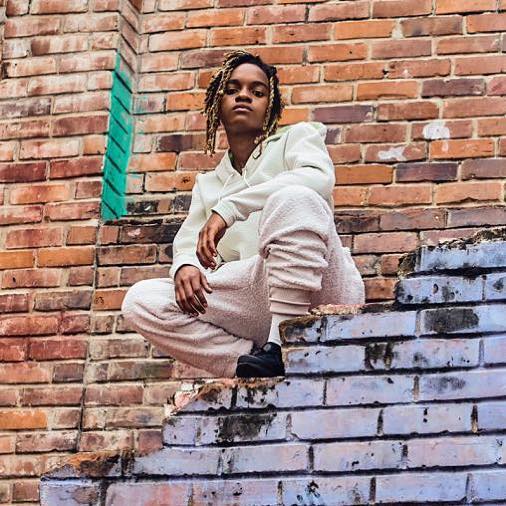 "A no news me inna me prime a no crime a the dollars sign money pon me mind," spits Koffee. She continues, "when me wake up, money make a no makeup, Me go straight fi the paper tell you wait see you later, me step out everybody look like what, me so fresh dem so how you look like that."
She comes in with a lot of positives in the chorus, "Everything we do give thanks, tell dem wa we do loow the L take the W/ One thing de out de fi you and it nah come if you no go." Koffee also gets a harmonious backing from the church's choir as they sing the chorus. Gunna literally brings the storm in the video, as his verse hits as soon as the storm makes landfall. As mentioned by a few persons commenting on the video, Gunna's verse somewhat follows the flow of Koffee while bringing across a different point.
Gunna addresses this girl who he digs and confesses he has the cash to blow for them to have a good time. He sings, "bought you a Benz truck, I want to see you blush, shopping where you land so you bought a Prada clutch."
With money finally raining from the sky, the church goes wild, and many members can be seen tossing money in the air. Sadly, this may actually cause some issues with the church, who is already hot on the heels of the young reggae superstar. In all, the video ends on a positive, with a young lad basking in the fruits of the storm, making a money angel.