Cardi B's husband Offset drop some serious cash on a new Ferrari to celebrate his Grammy nomination.
For the average Joe, celebrations may entail a night out on the town or just drinking with friends, but let's be real, this is Offset that we are talking about. If the engagement ring he got for the love of his life is anything to go by, we can definitely understand how Offset would treat himself when he does something big. The Migos rapper went all out and splurged on a red Italian masterpiece, a Ferrari Spider. He took to Instagram to show off his latest addition to his already lavish car collection.
He captioned the video, "AFTER THE GRAMMY NOMINATION I NOMINATED MYSELF WITH A RARI."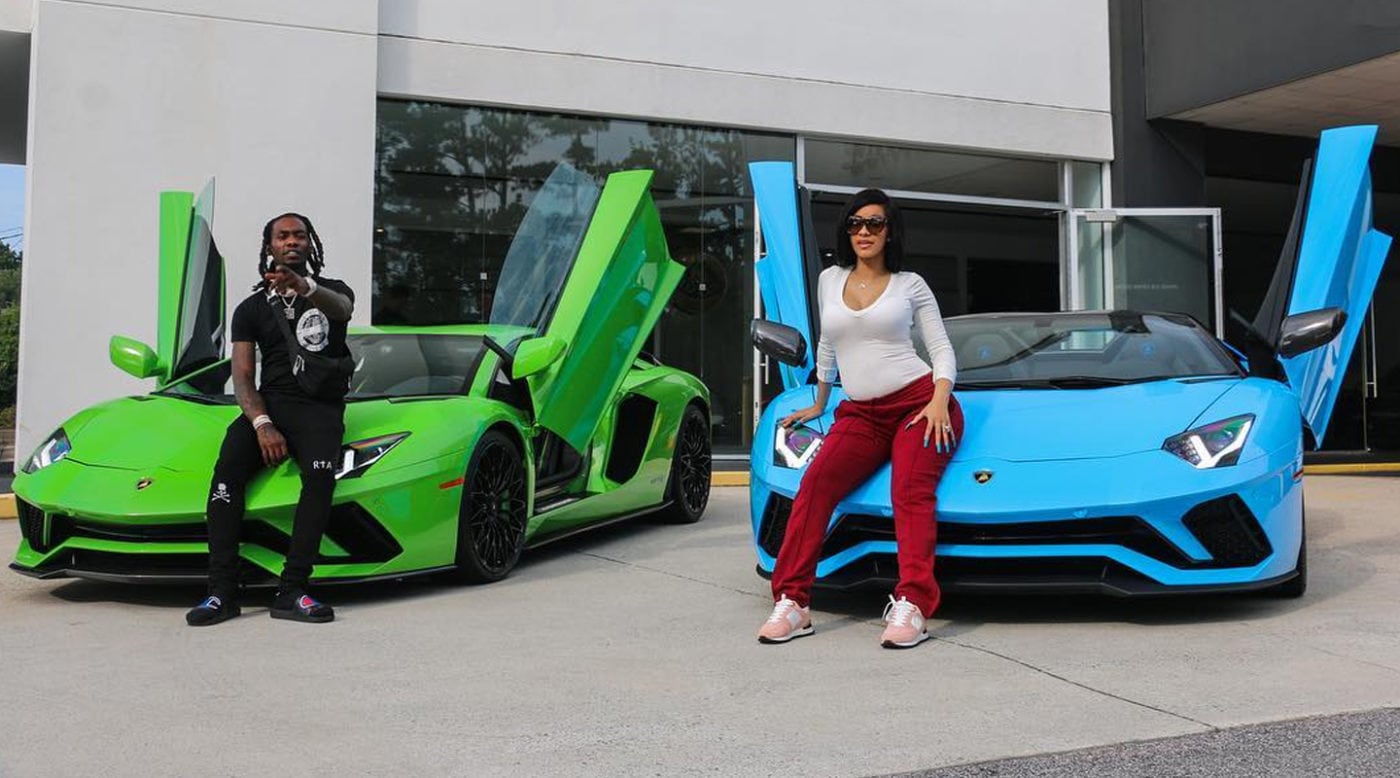 His collection already boasts other luxury brands such as Bentley, Rolls Royce, and Mercedes. He also has three muscle cars in the likes of 2 Dodge Challenger Hellcats and a Dodge Charger. The addition of the Ferrari should see less driving time for the other rides because let's face it, who can have a bright red beast and not take it for a spin every chance you get.
Offset and Cardi B were both nominated for the Best Rap Performance for the hit single "Clout," featured on his debut solo album Father of 4. Even if Offset does not get an actual award at the 62 Annual Grammy Awards taking place in L.A., he is definitely writing down being nominated as a huge milestone.
We hope to see more shots of Offset's new whip as the days go by.