Cardi B just gave us a fire new freestyle ahead of her new album.
Bronx rap superstar Cardi B grew her brand through crazy, outspoken, unfiltered videos on social media. Fans are used to the "Money" rapper hopping online and telling the world what's on her mind at any given moment. But it isn't so often that the MC drops new music or even a freestyle via her Instagram page, so the internet was in a frenzy when Cardi switched up her tactics Monday night.
Cardi B posted a brand new freestyle on her Instagram and Twitter pages late Monday evening, standing in what looks to be a kitchen, wearing a sports bra and sweatpants. She was sure to remove the usual glam and took us back to her natural hood-persona roots, spitting over a rugged hip-hop beat rocking her natural hair. "Just alittle something something ……hair on healthy," her caption read.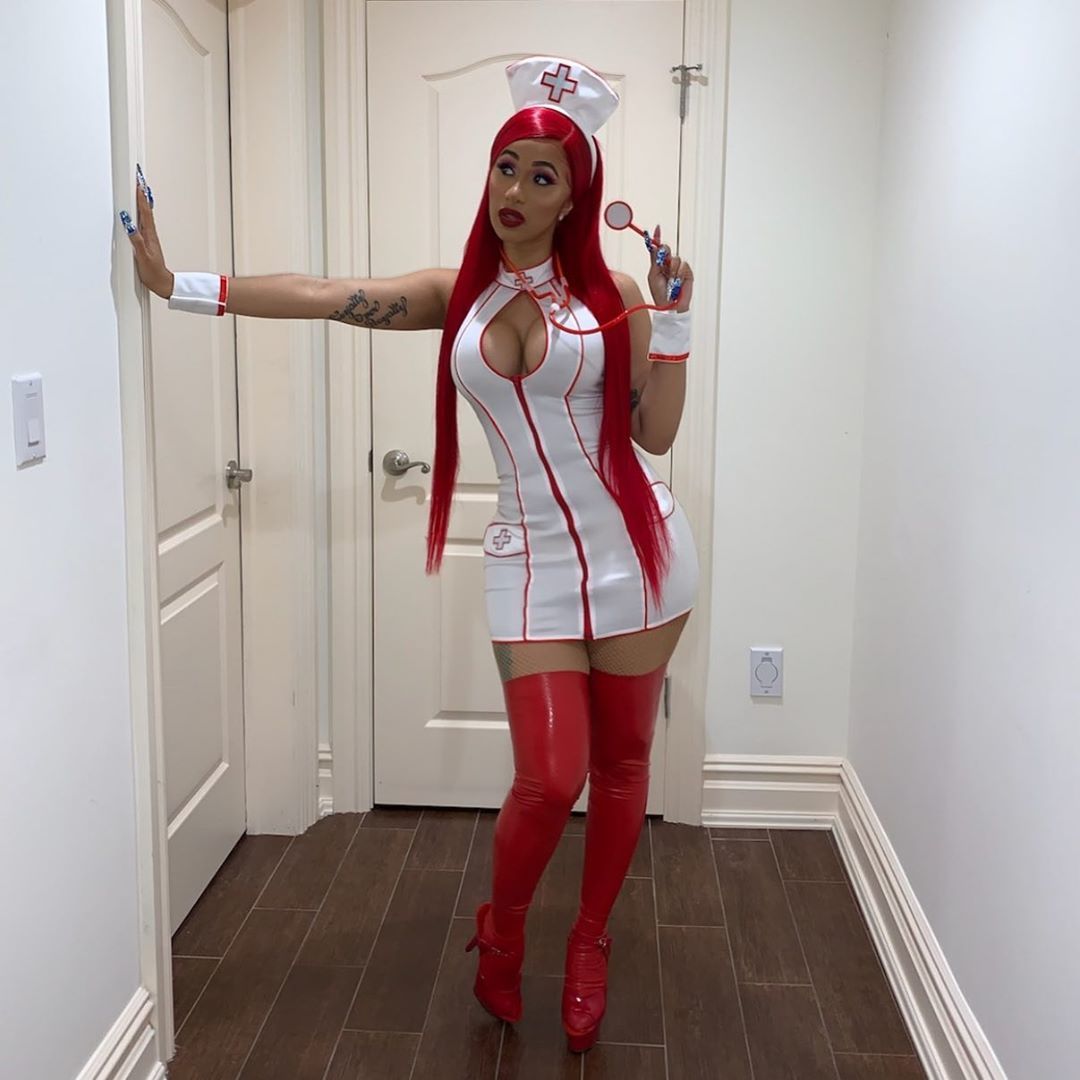 "BX, you know I rep that, b*tches step back / I'm right back on my bullsh*t, you can bet that/ Wack hoes, I never stress that / I don't address that / Cardi B, find me anywhere the check at," she raps.
Cardi came out the gate swinging and rhymed for nearly a minute straight. She addressed trolls in her mentions and friendships that she lost on her way to the top. The freestyle ended with a special announcement for #BardiGang. "This just a little something 'til I finish out the album." Cardi confirmed she is definitely in album mode and has some high expectations to meet after the success of her Grammy-winning debut Invasion of Privacy.
She still hasn't given us a release date, but Cardi B recently mentioned naming her sophomore project "Tiger Woods" to reflect the professional golfer's comeback story and winning despite the naysayers. If her new music sounds anything like Monday's freestyle, her second album should be in pretty good shape.