Tory Lanez and Drake laughed about the OVO rapper getting booed off stage at Tyler, The Creator's Camp Flog Gnaw.
Drake was performing at Camp Flog Gnaw Festival in LA recently and was booed off stage after the show's headliner Tyler, The Creator apparently promised Frank Ocean but delivered Drizzy. The popular consensus is that no one ever thought this would ever happen to Champagne Papi. There were a ton of fans retorting that there is something wrong with the audience, perhaps involving their sanity being compromised because their utter lack of respect for the OVO Don can not be otherwise justified. Then there were a more logical few who proposed that these were Frank Ocean fans who simply did not come to see Drake and really weren't feeling him.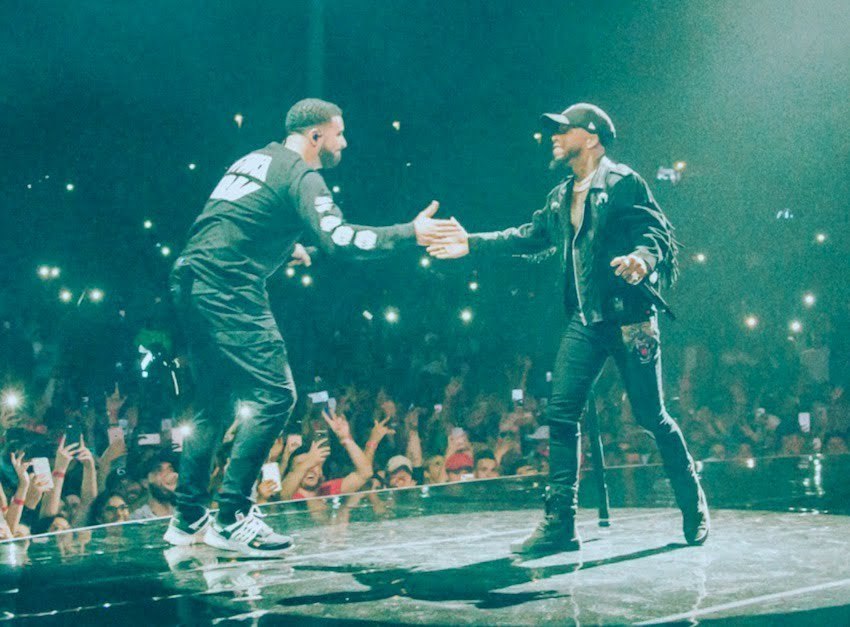 Tory Lanez thinks Drakes getting booed off stage is hilarious. The fellow Canadian rapper told Big Boy that "I think personally if the people weren't waiting on somebody else, I don't think that it would have been that," Tory said during his recent interview on Real 92.3 LA. "You know, me and Drake laughed about it. We was deadass on text laughing about it. But it's just like 'boy, you know you had no business being at Camp Flog Gnaw.' He was just laughing like, 'yo that's one for the books bro.' It just didn't matter to him."
At the moment, people are still digesting the fact that "Drake got booed." The reactions that have ensued outside of his fierce defense team include the show's headliner, Tyler The Creator expressing his disappointment with fans who "created a narrative in their head and acted out like a**holes when it didn't come true," he tweeted. Though he did admit that he was a little "tone deaf knowing the crowd it drew ."
We hope this incessant clowning won't be a long term trend. This was just an anomaly; it really could happen to anyone, no? Come on; it's Drizzy, we can grant him a reprieve. Tory Lanez's new album "Chixtape 5" drops on Friday.