Dancehall diva Spice, says the policy decision by Instagram to hide "likes" for users in the United States, beginning this week, is putting artistes like her at a disadvantage.
According to the Spanish Town native, who has more than 2.4 million Instagram followers, IG features heavily as a promotional tool, and the number of 'likes' her post accrue, is also her primary means of data gathering and statistical analysis.
"First of all, my Instagram page is my marketing tool," Spice told Jamaican radio station Irie FM in an interview. It is really what I use to reach out to my fans; people out there in the public. I use that page to try to get a feedback, so the comments, the likes, and everything that the fans out there, if they would comment or if they click 'like', that is what would indicate to me if they are feeling something."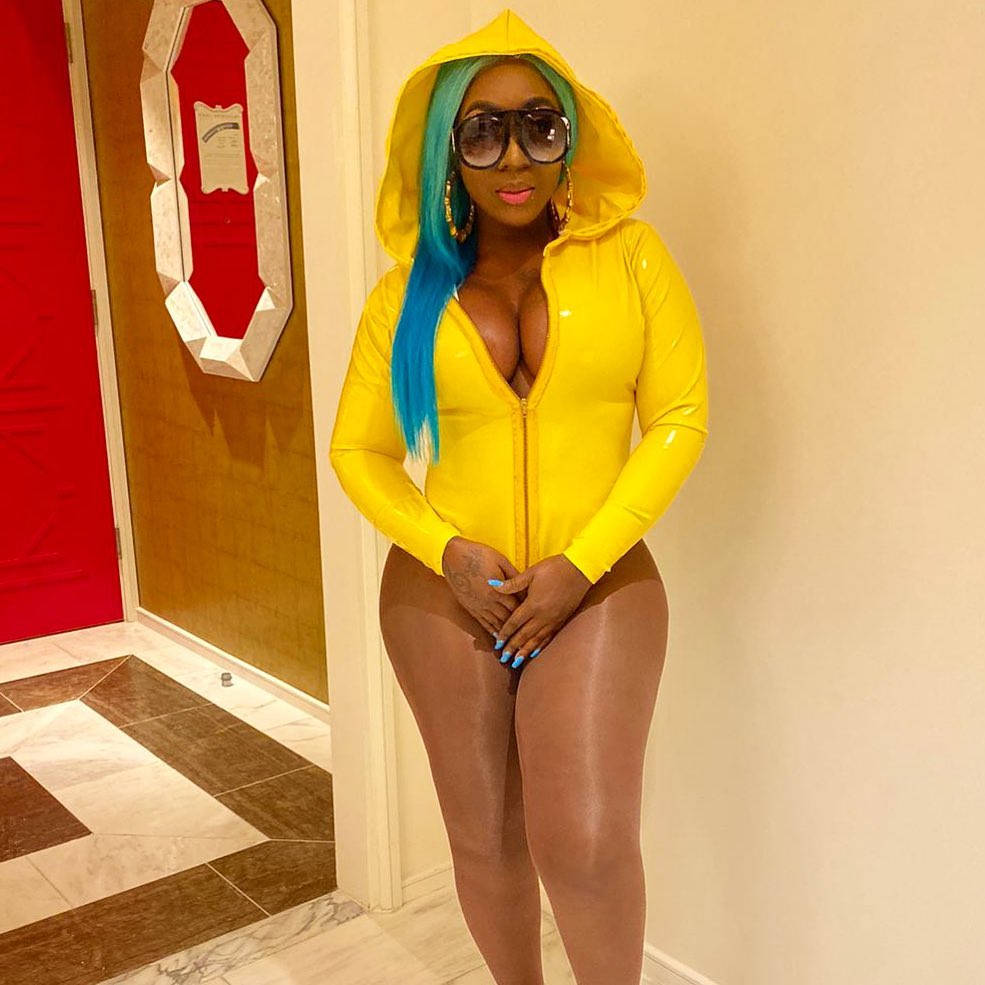 "So a lot of people do not know that the like button is very important on Instagram, because it's the public's way of interacting with you to say whether or not they like something, if dem a feel it, yes or no," Spice continues. "So if I post a music it is the number of likes on that song that can indicate to me that is a song weh mi can run with…becaw di public like it and dem click di like button because them a feel it."
Last week Instagram's top management announced at a symposium that the company's teams were testing 'making like counts private', so only the persons who make posts will be able to see how many people liked their posts. At the time, they said the idea surrounding the decision was to 'depressurize' Instagram and make it less of a competition and more of a space for users to focus on connecting with other people and things that give them inspiration.
For Spice, who posts on Instagram sometimes several times daily, if the like button is permanently removed, then she would lose a key decision-making tool.
"So if that should be taken away, it is going to impact negatively with the whole Instagram stuff, because if you post something, you don't know if the majority like it or not. In the back end of my Instagram page on a weekly basis I can go and I can see people liking it, where they are liking it from, which video was liked more, which picture was liked more. So that indicates to me what my followers like; it keeps my page going," the Queen of Dancehall said.
Some followers who viewed the news item on Instagram appeared ambivalent about the situation. "Don't do it for the likes; do it for the love, OK," one fan said.
Another follower directed his comments to Spice, whom he described as his' dream wife'. "Yuh have man a kill fi likes and woman and kids a dad to babes. Gd maybe, IG bing back som of us into urselves again, although some a go mad out…real good move inna da fake world yah," he declared.