Desiigner says Kanye West has released him from G.O.O.D. Music roster and he is now an independent artiste.
Desiigner has officially been released from his contract with Kanye West's music label G.O.O.D. Music. The "Panda" rapper took to social media last month to publicly announce his desire to break his contract, tweeting, "FREE ME FROM THIS LABLE." Now, it seems Kanye and the G.O.O.D Music team has complied, and the label is no longer representing Desiigner or his music. In an Instagram Live video, the rapper celebrated his new independence. "Ain't nobody drop me, I asked for my release. The only label I'm on right now is L.O.D.," he said, referencing his 2018 EP by the same name, an acronym for Life of Desiigner.
Desiigner, whose real name is Sidney Royel Selby III, was signed to G.O.O.D. Music in 2016 after his hit "Panda" reached number one on the Billboard Hot 100 in its ninth week. Rapper and producer Kanye West founded the label in 2004 and appointed fellow rapper Pusha T as president of the company in 2015.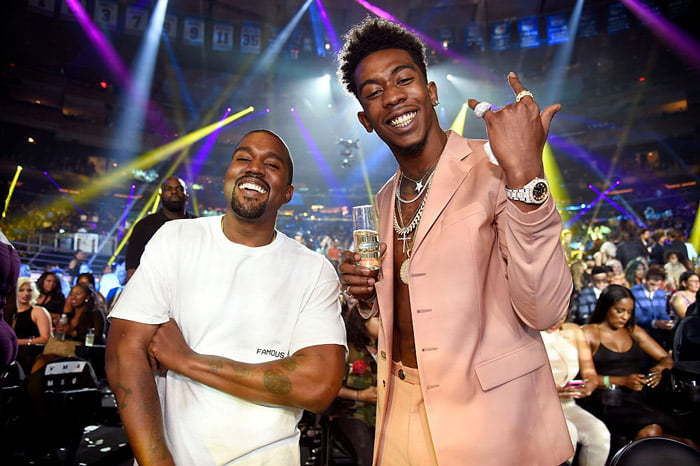 The label employed Common and John Legend in its early days and went on to sign several prominent names in the industry, such as Big Sean and Kid Cudi. Kanye West's erratic behavior in recent years, however, may be contributing to the dissatisfaction of G.O.O.D. Music artists. Desiigner himself called Kanye "crazy" in a rant he posted earlier this year.
After Desiigner's October tweet requesting his release, reports surfaced about the artist experiencing a lack of support from the label as well as problems promoting his music. After a music video shoot was reportedly delayed, Desiigner was officially over dealing with G.O.O.D Music. The rapper also hinted at new music to follow his most recent release, "Diva," which dropped earlier this week. He added, "This is the dream of every artist," and seems to be looking forward to his new career as an independent musician.